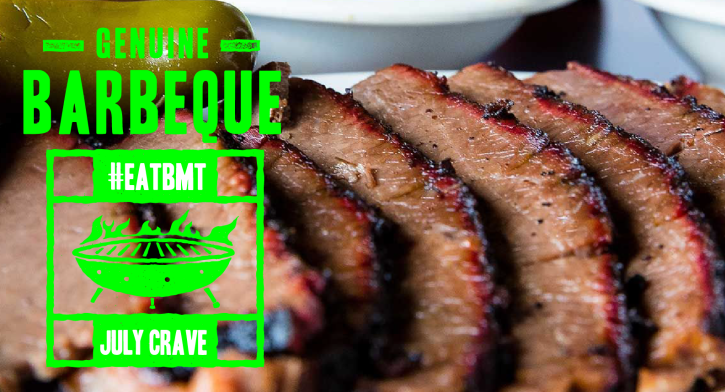 Beaumont's Monthly Crave: BBQ
In the Lone Star State, we know that bigger is better and bold flavors reign supreme all year long.
However, when summertime comes, we all rejoice because the Texas sun is synonymous with outdoor cookouts and savory smoked meats. On holidays like July 4th, we leave it to our talented local Pitmasters to serve up some barbecue bliss.
So, what are some of the juicy secrets inside some of the best barbecue in Southeast Texas? The method of cooking. The wood used. The cuts of meat served. All these factor into what has put Texas barbecue on the map.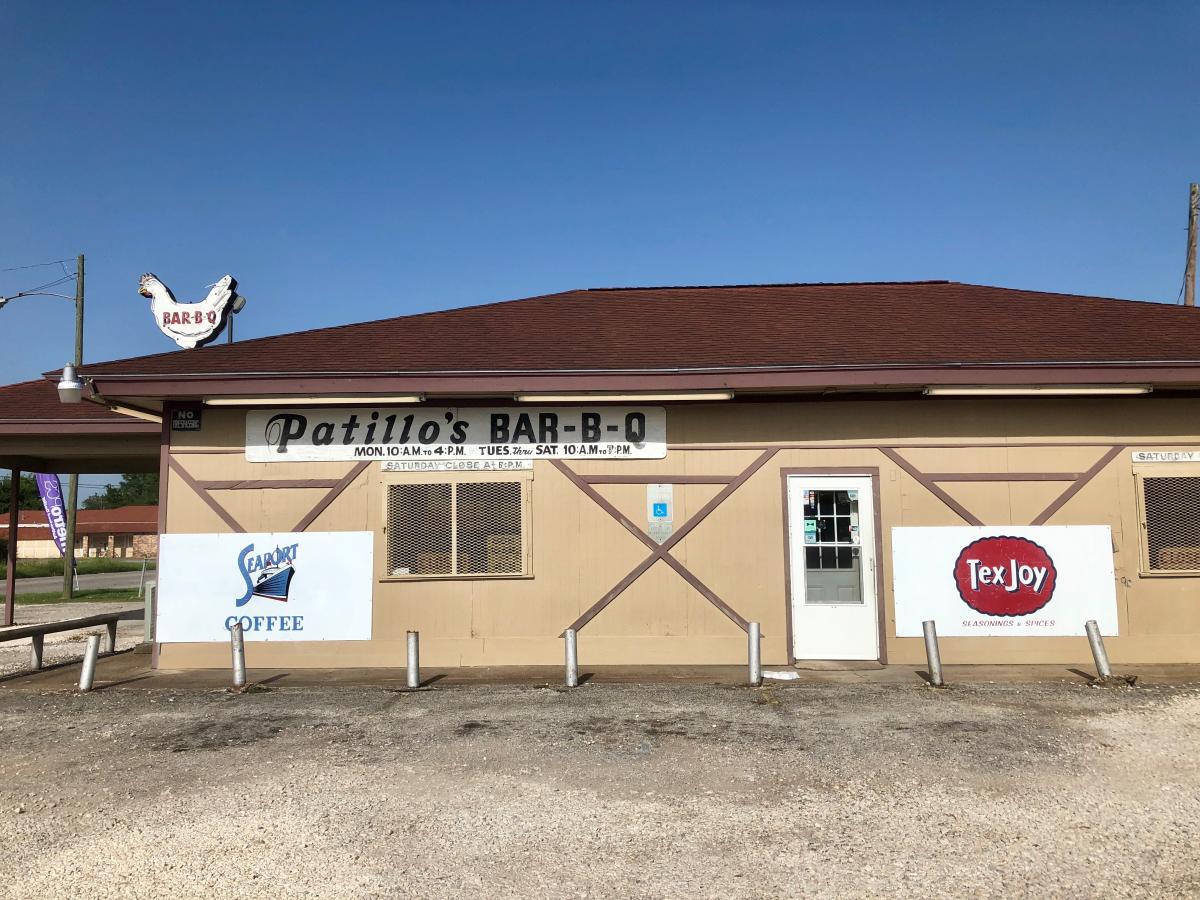 In Southeast Texas, no barbecue list can properly begin without mentioning Patillo's. 
No frills, all flavor. Known by Texas Monthly as "the oldest family owned barbecue joint in Texas," Patillo's Bar-B-Q on Washington is the go-to for most Beaumont residents craving traditional Texas-style barbecue. 
Generational recipes from the Patillo family have hypnotized passersby since 1912. Can you believe there are residents who have been feasting on Patillo's Bar-B-Q since they were toddlers? We can!
The only brisket you'll find at this establishment is in the beef links. By far the most popular item, each link is handcrafted using high-quality brisket, garlic, chili powder, TexJoy, and a blend of special seasonings, then smoked over an open pit fire. With all this thought and consideration put into the menu for decades, there is no doubt why Patillo's Bar-B-Q is still in business.
Located at the corner of 11th Street and Washington, Broussard's BBQ has managed to make a name for itself not far from the legendary Patillo's.
Affordable lunch options include: sliced beef, boudin, or chicken sandwiches, full orders of ribs and pork bones. Don't miss out on slices of homemade pie, flavors include lemon and coconut, or pecan praline candy. 
Broussard's BBQ isn't just in Beaumont. They have recently expanded into the Houston market.

Charlie's Bar-B-Que and Catering
3125 College Street, Beaumont
From food truck to quick service restaurant, Charlie's Bar-B-Que and Catering is new to the area.
Located across from Baptist Hospital on College Street, Charlie's Bar-B-Que accepts call-in and drive-thru orders. If you choose to dine inside, you'll be treated just like family.
Owned and operated by Beaumont resident Charles Brewer, this eatery is known for slow-cooked brisket, tender ribs, juicy homemade links, and gigantic turkey legs.

West Texas Style BBQ
3078 US Highway 96 North, Silsbee
Travelers from all over the state of Texas flock to West Texas Style BBQ in Silsbee.
For over thirty years, this family-owned joint has been smoking premium meats over mesquite fires ensuring the best flavor possible. Ask anyone who has eaten here and they'll tell you that Alma knows her beef.
The Big Thicket never smelled so good at this rustic barbecue joint.

The Hut
1804 N. 16th Street, Orange
Drive-thru takes on a whole new meaning at The Hut in Orange, Texas.
Locally owned by Logan Poluk, The Hut specializes in quick service and slow-cooked meats. 
Menu items include tender pork ribs and our favorite, a chopped brisket sandwich with special sauce, known as "The Pitmaster." Believe us, it's worth driving 30 minutes outside of Beaumont for.
The Hut also sells boiled crawfish and shrimp when in-season.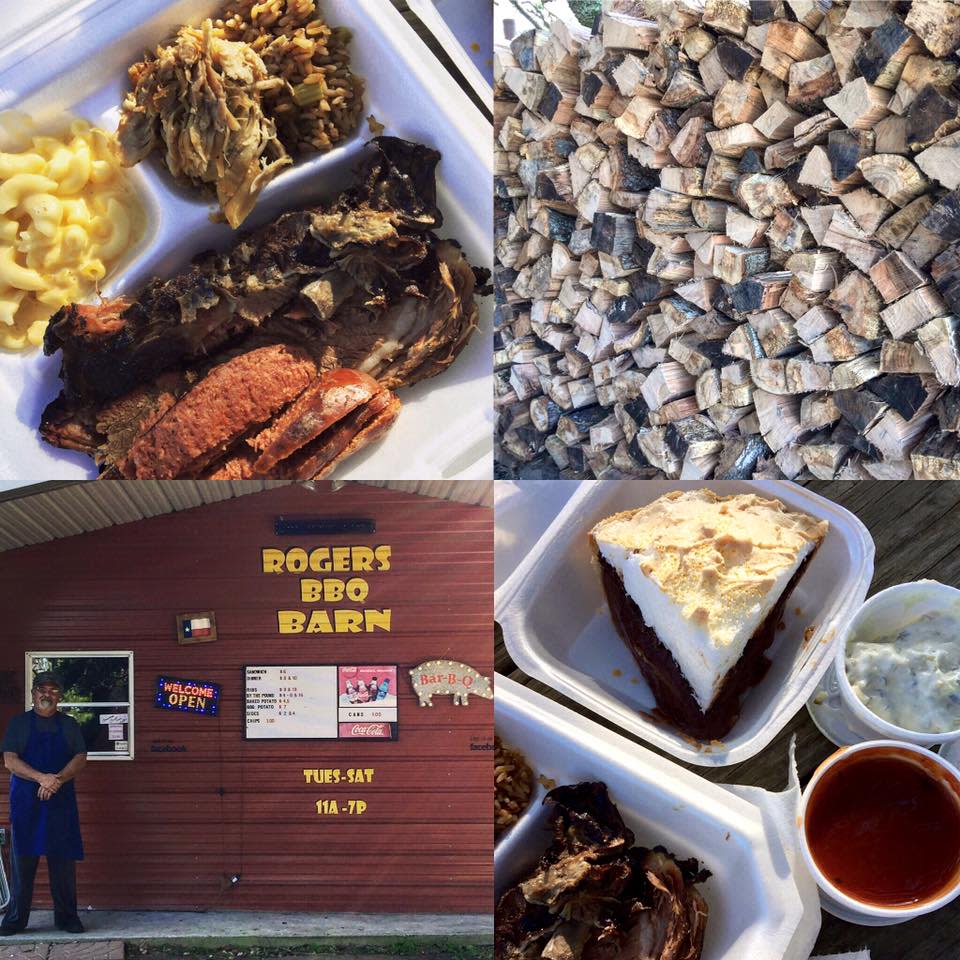 Roger's BBQ Barn
15879 Old Sour Lake Road, Beaumont
On the outskirts of Beaumont resides a one-of-a-kind barbecue joint unlike any other. In fact, if you're driving too fast down Old Sour Lake Road, you might miss it. 
Roger's BBQ Barn is a hidden country gem that we hope to shed some light on.
Locally owned and operated by Roger Schade, this red barn allows customers the ability to purchase their barbecue quickly by drive-thru or by feasting outside under a giant, shady Texas tree. 
Notable menu items include sensational whole or half racks of ribs, gigantic buttery, cheesy spuds topped with both brisket and smoked sausage, and also unbelievable, homemade pies that require a pre-order.

Billy Joe's BBQ
2029 Magnolia Ave, Port Neches
Since 1973, Billy Joe's BBQ has been serving up sensational smoked meats and more. 
To Mid-County residents, Billy Joe's isn't just a restaurant, it's a community staple. 
Selling service with a smile, families enjoy flocking to this locally owned eatery for tender brisket, savory chicken, and homestyle sides at a price that won't break the bank.
Don't miss out on some other local Beaumont BBQ joints, Tony's Barbecue and Steakhouse and Boomtown BBQ, that are sure to have your mouth watering with sensational meats and sides.
When it comes to barbecue, there is no shortage of smoked meats across Southeast Texas. 
Let us know which one you choose by sharing your experience online. Eat like the locals do and use #EATBMT in your social media posts!
---
Author: Lauren Bebeau
Lauren Bebeau is a freelance writer and food blogger based in Beaumont, Texas. For the past decade, Lauren has worked in the food industry. Lauren's interest in Southeast Texas cuisine began after graduating Lamar University when the opportunity of marketing a family owned frozen food product across Southeast Texas arose.  Since 2015, Lauren has  published features about local restaurants for The Beaumont Enterprise publications, Cat5 and VIP Magazines in addition to her personal blog, SETXfoodies. Lauren is dedicated to showcasing what our area has to offer residents and tourists. In her free time, Lauren enjoys dinner parties with friends, lounging around with her pet cat, and traveling.