Top 10 Reasons to Meet in Beaumont
Southern Charm with Texas-size fun, Beaumont, on the border between Louisiana and the Lone Star State, is the best of both worlds and everything you could want from a meeting location.
1. Accessibility and driveability
Thanks to Beaumont's convenient location on Interstate 10, guests can leave big-city traffic and long commutes behind as convention centers and meeting spots are just a 10-minute drive from downtown restaurants, shopping, attractions, and nightlife. Flight service is available on American Airlines through Jack Brooks Regional Airport (BPT), or on a variety of carriers at nearby Houston airports (IAH and HOU Hobby), just 90-minutes away. Area hotels offer free airport shuttles to BPT, while Sun Travel Shuttle offers convenient transfers to both Houston airports multiple times a day.
2. Southern hospitality
Beaumonters were bred with a passion for hospitality and know how to make their guests feel like family. Whether it's the understanding smile from the caterer or a little nudge from your day-of planning to reassure you that everything's under control, know you're in good hands with people who were born entertainers. And make no mistake, we definitely know how to "laissez bon temps rouler" year-round. 
3. Your stomach will thank you
A melting pot of international, crave-worthy cuisine, there's no question you'll eat well here (and in Texas-sized portions). Tex-Mex, Cajun, crawfish boils, and BBQ and are all staple delicacies. Our foodie events run the gamut from chef-driven food truck tastings to upscale dining events with meals served anywhere from a picturesque waterfront to a rustic farm or the local brewery.
4. Refined resources
Beaumont put Texas on the map with the landmark discovery of oil back in 1901. Over a decade later, the strong economy and diverse business continue to attract new talent and technology to the area. Meeting planners can take advantage of the wealth of local thought leaders and speaker resources from area industries, Spindletop historical resources, and Lamar University faculty, which is part of the Texas University System.
5. Entertainment value
Meetings are important, but it's what happens afterward that attendees remember. Make your convention memorable by holding a baby alligator from Gator Country or posing for brag-worthy pictures with a local muralist. Host an up-and-coming artist to paint live during a reception, enjoy a walkable progressive dinner with a downtown dine-around, or dance the night away under the stars. Visitors are often amazed by the sheer volume of art, entertainment, and musical talent concentrated within the Southeast Texas area.
6. Size does matter
Beaumont has facilities to accommodate small, midsize and, citywide conventions. Ford Park Entertainment Complex is a 221-acre multi-purpose park and event center just off I-10, which has hosted everything from concerts and world tours to trade shows, festivals, and major sporting events. Downtown, the Beaumont Civic Center is a 6,500-seat multi-use arena that can be arranged in a variety of layouts and floorplans. Just a few blocks over is The Event Centre, which features a 16,000-sq.ft. hall and 14,000-sq.-ft. patio overlooking the lake.
7. Unique gathering spaces
If it's a more distinct venue you're after, a giant fire hydrant, an old Western boomtown, and two beautifully restored historic theaters are just a few sites that make meetings and events special in Beaumont, Texas. There are museums, churches, and restaurants for groups and visitors to create memories on a grand scale.
8. Outdoor venues
For nature lovers, the Beaumont Botanical Gardens is a magical setting. Located within the city's 500-acre Tyrrell Park, the 23-acre gardens are home to the Bert & Jack Binks Horticultural Center and the Warren Loose Conservatory, which feature a collection of original botanical art and tropical and rainforest plants. A large meeting room is in the center of the gardens, accommodating many different types of events.
Also within Tyrrell Park, the 900-acre Cattail Marsh Scenic Wetlands offers a boardwalk and wildlife-viewing platform, adding to wild nature. Between the colorful flora and the year-round opportunities for bird-watching, you will find a beautiful and serene spot to take in the unique Gulf Coast habitat.
9. Get a good night's sleep
Affordable and accommodating, Beaumont's full-service convention hotels are located off Interstate 10 within a mile of each other. Properties offer complimentary airport shuttles, parking, and internet for all guests. Citywide, Beaumont has over 3,700 sleeping rooms. 
The Holiday Inn Hotel & Suites Beaumont Plaza features a full-service conference center with over 20,000 square feet of flexible event space including a 10,500-sq.-ft. ballroom, a three-story atrium, and a waterfall as its centerpiece. The MCM Eleganté Hotel & Conference Center has 18 meeting and banquet rooms including a 9,000-sq.-ft. ballroom, full-service restaurant, on-site day spa, and Starbucks coffee. After recently undergoing a $12M renovation, the Holiday Inn Beaumont East Medical Center is now available for booking with several new meeting spaces and seating for up to 200.
10. Location, location, location
Just 30 minutes from the Gulf Shores, 40 minutes from the casinos, and 90-miles from the big city, Beaumont serves as a great "hub & spoke" from which you can venture out on all sorts of larger than life Texas experiences, adventures and activities. Whether it's a day trip to the boardwalk or an airboat ride to meet the locals, there are attractions to appeal to all types of guests and activity levels.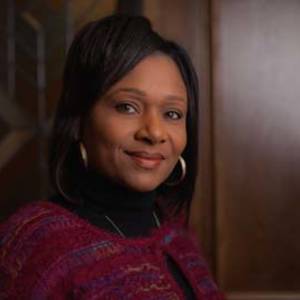 Freddie Willard, TDM
Director of Sales
Phone: (409) 880-3160 1(800) 392-4401
freddie.willard@beaumonttexas.gov
Freddie leads the Beaumont CVB sales team to market and promote Beaumont as a meeting and sports destination. Along with overseeing all convention sales activities, Freddie develops relationships with prospective clients including: trade associations, governmental agencies and sporting groups.