Become an Industry Insider.
You Serve, We Reward.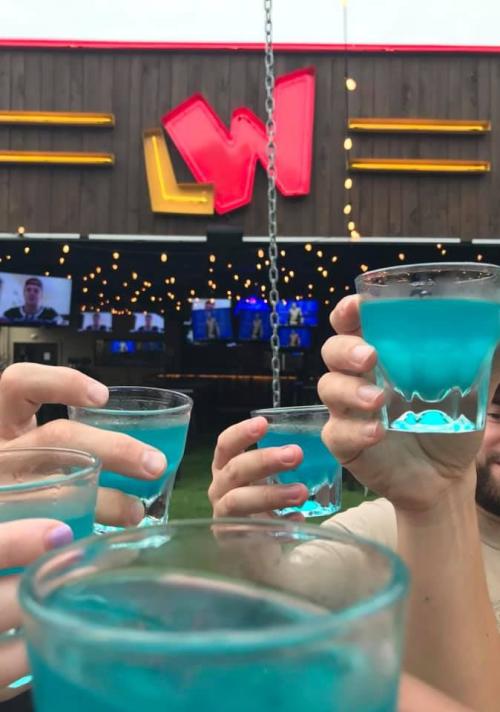 The Industry Insider program is a new initiative to reward standout hospitality staff. This can be anyone from a fantastic bartender or waiter to a great Uber driver, delivery driver, hotel employee, park ranger, fishing guide, golf pro, etc. Front line workers are really the ones who touch and shape the visitor experience and if you're a standout service industry pro we want you to help show our visitors how we're "Texas friendly, Bayou fun" and make their experience memorable.
The Ask: 
Pledge to Provide "Good Times" For All – Vow to make 2021 the year 2020 should've been by providing standout service to everyone you touch. We all need some wins right now and that starts with a good drink or meal.
Be Our Ambassadors - If a customer asks you what to do this weekend or for your favorite spots around town, have something to say.
Help Us Change the Narrative - There's enough negativity in the community. Help us share the message that Beaumont isn't boring but baller, and there's always something going on if you know where to look. 
What's In It For You:
Exclusive Event Invites and Meetups- To show our appreciation and to get to know Beaumont inside and out so you can share all the city has to offer with others.
Free Swag – Beaumont branded gear to wear loud and proud and promo kits to make your job easier -- koozies, stickers, bottle openers, you name it.
Satisfaction - Knowing you are positively impacting the community and creating real change.
So How Do You Participate? It's Easy!
Step 1: Fill out the form below to indicate your interest.
Step 2: You'll be directed to a page with our next quarterly meetup.
Step 3: Show up! We'll keep you updated via email about any upcoming events. It's that easy!