Heritage Happy Hour
Every Other Month
Heritage Happy Hour is an on-going partnership between the Beaumont Heritage Society and Giglio Distributing Co. Each event highlights an historical exhibit, time period, or landmark, as well as craft beer or brewery that is being showcased by Giglio. The event takes place from 5:30 p.m. to 7:30 p.m. every other month and rotates to different historical landmarks throughout Beaumont. Locations include: Magnolia Cemetery, Chambers House, Tyrrell Historical Library, Jefferson Theatre and many others. Admission is free for Beaumont Heritage Society members and $10 for non-members (21+).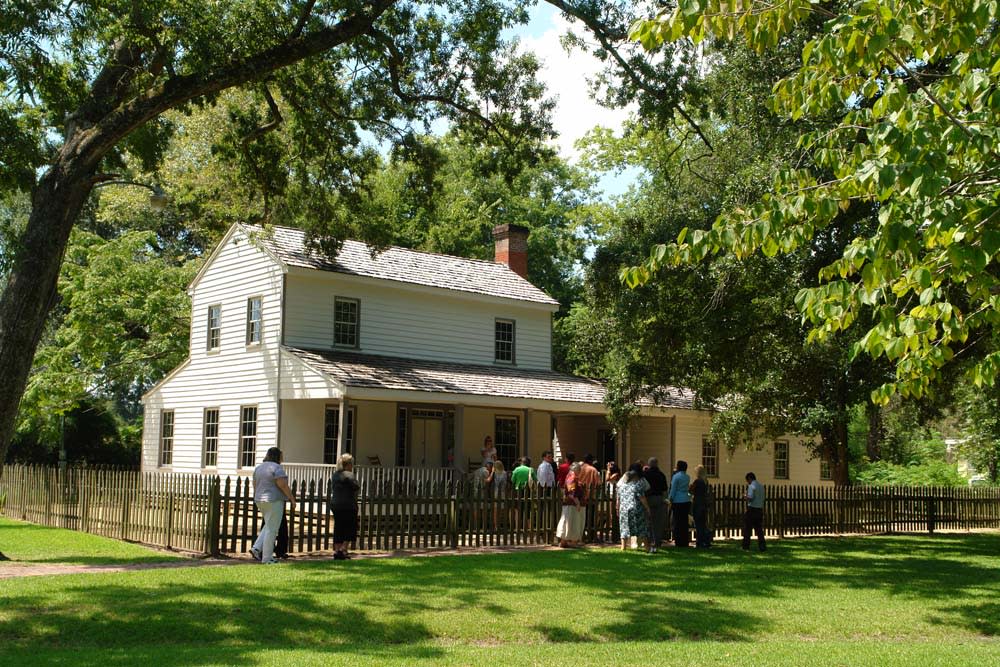 April 16: Adults After Easter - Heritage Happy Hour
Join the Beaumont Heritage Society Thursday, April 16, 2020 from 5:30-7:30 p.m. for a one of a kind event ~ the annual ADULT After Easter Egg Hunt Heritage Happy Hour on the grounds of the 1845 John Jay French Museum! The kids have had their fun, now it's the ADULTS' turn! Come out and enjoy craft beer showcased by Giglio Distributing Company (wine underwritten by Earth Analytical Sciences and non-alcoholic beverages also available) and hunt for treat/drink and awesome prize-filled eggs on the historic grounds! Be ON-SITE by 6PM to take part in the hunt!

Beaumont Heritage Society Events:
March 26: Lawn Party at the Chambers House
Join the Chambers House Museum on March 26, 2020 from 5:30-7:30 pm at the annual Chambers House Museum Lawn Party held in celebration of Beaumont's history and traditions! Bring the family or a group of friends to the beautiful grounds for old-fashioned games including croquet, badminton, and lawn bowling. There will also be a presentation of the 2020 Neches River Festival Princesses and Escorts on the historic home's front porch.  The home will be open for viewing, with refreshments and music on the lawn to add to the 1920s inspired fun!

April 11: Easter Egg Hunt
Join the Beaumont Heritage Society at the John Jay French Museum. Make plans to join us for our fifth annual Easter Egg Hunt Saturday, April 11, 2020 at 1 p.m. on the grounds of the historic John Jay French Museum! Bring your camera and take photos with the Easter Bunny, make a craft, tour the first floor of the French home, and of course, enjoy the egg hunt with four separate areas divided by age group including a new one for our littlest egg hunters! What a fun way to experience this Beaumont historical treasure! The Egg Hunt will commence at 1:45 p.m. 
Tickets are $5.00 per person ages 4+ (children under age 4 are admitted free) and all proceeds benefit the John Jay French Museum and our mission to foster a connection to Beaumont's history and inspire others to value preservation and heritage for the benefit of the community.