Drillers Reunion: Spindletop Anniversary
Date coming soon!
Celebrating the great discovery of oil at Spindletop should not be a casual affair. Each year, the community comes together to re-create the fateful morning of January 10, 1901 when the Lucas Gusher exploded, shooting oil hundreds of feet into the air and putting Beaumont on the map.
To commemorate this event, the annual Drillers Reunion features live reenactments along with blacksmithing and printing demonstrations. Families take part in crafts and games while enjoying live music and food throughout the day. The day culminates when the replica gusher blows. Learn more about the history of Beaumont.
Upcoming Events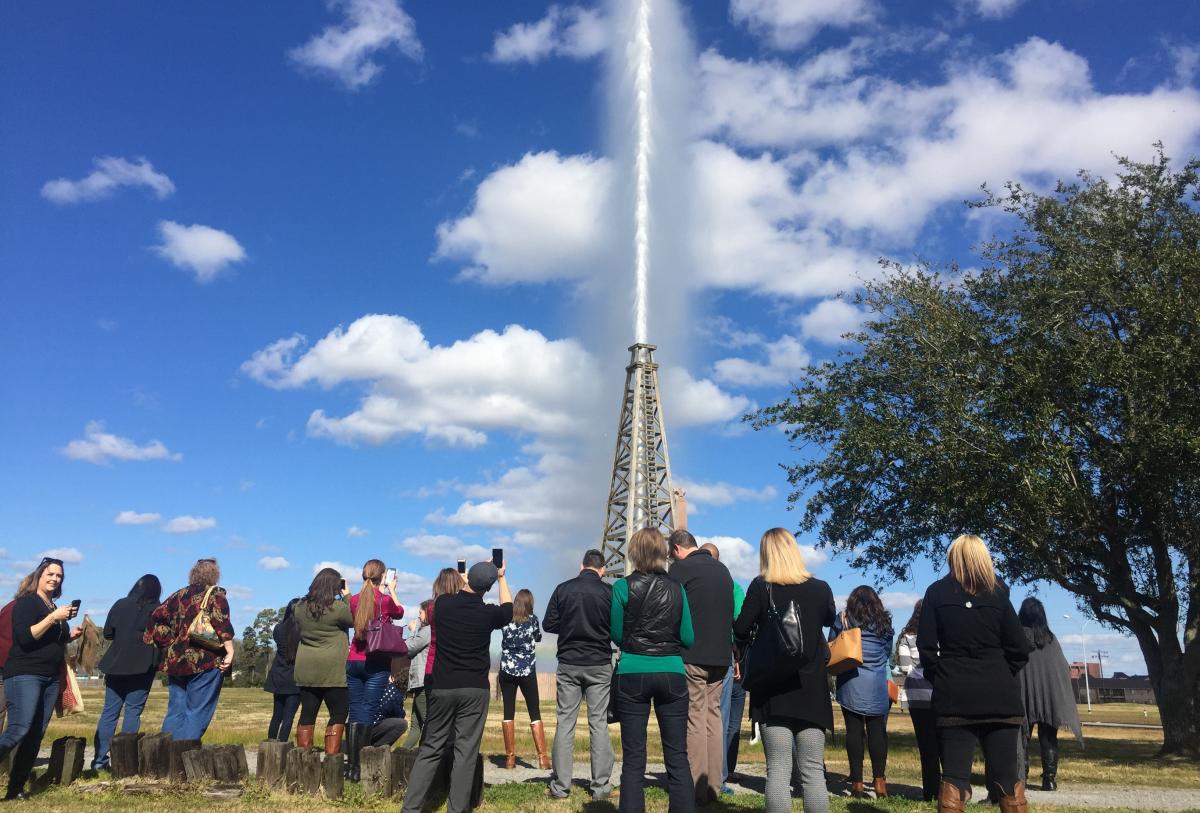 ---