Tips for Traveling During Covid
Travel looks a lot different now and while each person must evaluate their own risks and comfort levels, but if you are in need of a getaway, there are extra measures and precautions you can take to make your trip feel a little safer and put yourself at ease. Before you pack your bags for an epic adventure, check out some of the tips below.
Wear a mask
Masks are required to be worn in all public places by many states including Texas. Make sure you are covering your nose and mouth to avoid spreading germs to others. Have a few extras on hand in case yours gets dirty or lost.

Choose your accommodations wisely 
Each hotel has different standards of cleanliness and it's up to you to do your due diligence to determine what feels safe. You can call ahead to inquire or check their website to see what precautionary measures they're taking. When we arrived, the Hampton Inn by Hilton had a safety seal on our door, which helped us relax. You can also try something new like an RV or camping where you're more reliant on yourself. Village Creek State Park has plenty of campsites you can pre-book to get off the grid. 

Consider traveling during the weekday
Weekends are generally busier times to be out and about and with many people working from home, it makes it even easier to take off on a midweek getaway. It may even be worth talking to your employer about working from a different destination and using the evenings to explore. Some employees might even be able to negotiate flex time to work over the weekend and then using the weekdays to travel.
Preplan your road trip stops
If you're driving, try to visit an area close enough where you won't have to make any bathroom breaks or unnecessary stops. If you will be travelling further, preplan your stops ahead of time to places you know are taking the proper precautions. In Beaumont, you'll want to grab some snacks from Rao's Bakery for your trip back home.
Bring your own cleaning supplies
While many places are taking additional precautions, you can provide further protection by bringing your own hand sanitizer, disinfectant spray, and disinfecting wipes. Before you enter your hotel room, wipe down any surface you're likely to touch and make sure to keep the sanitizer handy to use before doing anything that may cause you to touch surfaces or your face.

Distance yourself from people
Attractions like the downtown Beaumont's murals and kayaking the Big Thicket provide plenty room to spread out and social distance. The Gladys-Spindletop Boomtown Museum is all open space so it's easy to feel like you have it practically to yourself. It may even have you feeling like you've wandered through an old ghost town.
Be flexible with your travel plans
Before entering an attraction or venue, assess your surroundings. See if you feel comfortable. Places may say they are following social distancing guidelines, but once you arrive, it may be a different story or you may just catch them at a busy time. It's okay to turn around and go somewhere else. A lot is out of our control right now, and it's better to be safe than avoid disappointment. 

Look for activities that are outdoors and would attract less crowds
Rather than visiting popular national parks, look for lesser known outdoor areas. Hiking destinations like the Big Thicket Nature Preserve have acres upon acres to spread out where you're not likely to see other people, even on the most popular trails. You'll still get to discover rare orchids, carnivorous plants, nine different ecosystems, and so much more without the crowds. If you want to head to the beach, choose places like Sea Rim State Park which require advanced reservations to limit the number of visitors.

Look for restaurants with patios
If you're planning to eat out, be prepared to take food to go or have a back up plan if restaurants close unexpectedly, hours change, or it end up being too crowded. Try to visit during the slower times before or after the lunch and dinner rush. Pine Tree Lodge has a large outdoor space that makes it easy to spread out and watch the gators from the bayou, while Crazy Cajun has the largest patio in town and will give you a taste of the area's creative cuisine.

Consider Private Experiences
Small businesses like the Love Bug Party Boutique can set up a beautiful picnic in a secluded area just for you or reach out to Ashore Ventures, a concierge beach service. You can also book private parasailing boat trips or trail rides at Tyrrell Park Stables. Look for experiences where you can just stay within your group without stressing about being around strangers.
Stay up to date with local ordinances and news
Things are constantly changing so it's important to stay up to date with what is going on and what's open. The first place to look to is the CDC for recommendations. If you feel sick, postpone your trip until you're feeling better. Your destination will still be there!

Consult with the local tourism board
Many cities have visitor's centers full of resources that you can reach out to help you plan your trip. These centers can help direct you to hotels that are providing the best safety measures, which activities will lead to less exposure to people, and give you suggestions of things to do in the area.
If you're looking for social-distance friendly suggestions in Beaumont, can check out this great list! From camping to beach time and horseback riding, there is so much to explore right around the corner.
About the Author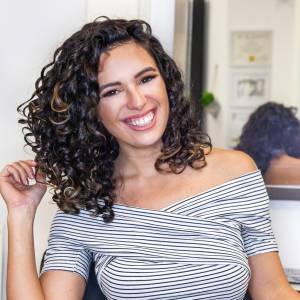 Jessica Serna
Jessica is the Blogger of MyCurlyAdventures, a travel brand that inspires Texans to "travel the world" in their own state. Through her approach she has been able to inspire local wanderlust and help people travel more by looking nearby. From visiting the wine country in Fredericksburg, going sand surfing in Monahans, riding in an Italian gondola in Irving, and so much more, Jessica shares how Texans can find magic in their own backyard.
Socially Distanced Suggestions
Explore By Theme