You have probably driven past the simple, well-manicured, white home dozens of times. But, do you know about the Chambers House on Calder Avenue? 
It's like walking into a virtual time capsule. Behind the walls two sisters lived together for most of their lives. They never got married and never worked outside of the home, yet they were millionaires, making their money in a very interesting way. They died wanting you to know about their lives and they wanted everyone to share their love for Beaumont. 
Let's start in the beginning. The beautiful two story home at 2240 Calder Avenue was built in 1906 and bought by C. Homer and Edith Fuller Chambers in 1914, who moved into the home with their two daughters, Ruth and Florence. The sisters remained in the home until they died.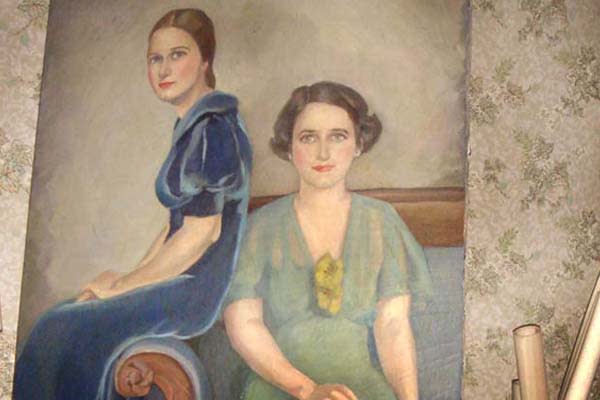 "During those 90 years, they kept absolutely everything – Christmas ornaments and cards, toys, clothes, bank statements, and much more," said Alicia McKibbin, Executive Director of the Beaumont Heritage Society, "The home is an example of what life was like for an upper middle class family (as opposed to a wealthy family, typical of historic house museums) during the 1920s to 1945. With the exception of a remodel in 1924, the home remained unchanged, never having air conditioning or even a television."
The sisters were very different. The older one, Ruth, was athletic and loved tennis, swimming, sewing and gardening. Florence was the creative sister, enjoying the piano, singing and art. They had a deep pride in their Texas roots and a true concern for their community's well-being.
"Both returned to the family home after college and did not seek employment outside of the home, not uncommon in those days, but were active in the community with organizations such as Daughters of the American Revolution, the Tyrrell Historical Library, Beaumont Heritage Society, the First United Methodist Church, and the Red Cross where Ruth headed up a division during World War II," said McKibbin.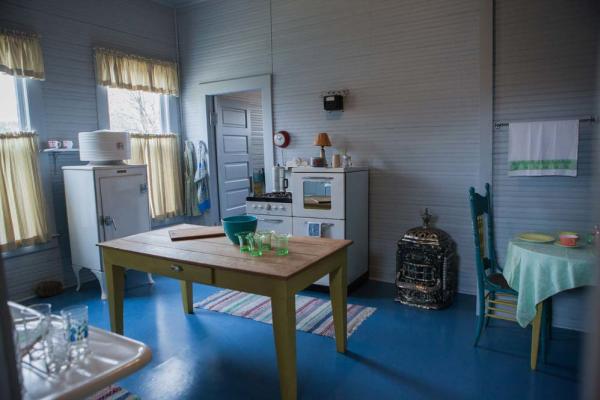 While they dedicated their time to the community, they also took some time to learn about business. (This is where the big money part comes in.) The sisters were extremely well versed in what was going on around the world, especially the stock market. 
"These strong women managed to increase a relatively small inheritance left upon their father's passing, to a sizable fortune through excellent stock selection," said McKibbin, "The sisters never lived a lavish lifestyle, quite the opposite."
The sisters lived way below their means and saved every penny. They made it their mission to leave behind a legacy for all of us to enjoy.
"The C. Homer and Edith Fuller Chambers Foundation Foundation was established in honor of their parents with the intention of restoring the family home back to its former glory," said McKibbin, "The Beaumont Heritage Society was selected to oversee the restoration and operate the home as a historic house museum to educate the community about local history.  In addition, the Foundation also provides support to the Tyrrell Historic Library, the local chapter of the American Red Cross, the Art Museum of Southeast Texas, and the First United Methodist Church."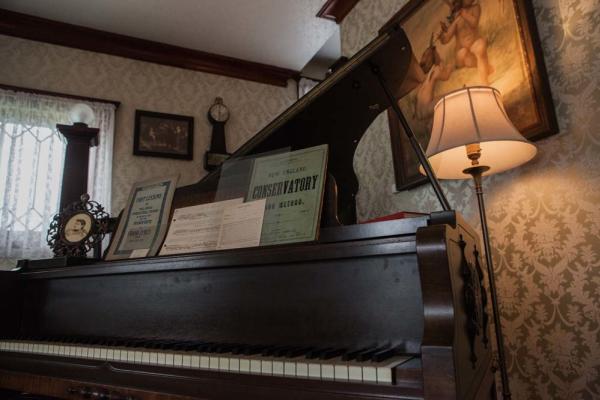 The Chambers House museum not only gives us a unique look at what life was like nearly 100 years ago, it also provides an important resource for visitors to learn about our community's history and local heritage. McKibbin believes it's important to remember where we all came from.
"In a world becoming faster every day though technical advances, it is easy to only look forward, yet it is important that we remember the past and protect what makes this community uniquely ours," said McKibbin.
Enjoying the story of the Chambers Sisters is not complete without a visit to their home. Everything in the home is unique and special to see. It's really like someone just froze a moment in time and kept it in really great condition. The Chambers House Museum is open for guided tours Tuesday - Friday from 10 a.m. - 3 p.m. and Saturday from 10 a.m. - 2 p.m. Each tour takes about an hour and costs $3.00 for adults, $2.00 for seniors and $1.00 for children.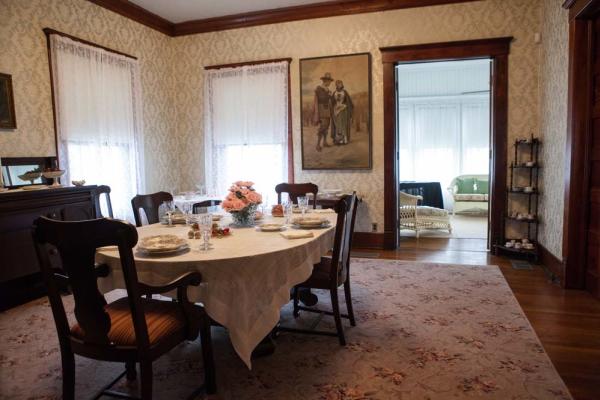 The Chambers House Museum will be hosting a family day Lawn Party on Saturday, April 2, 2016 from 11:30am-1:30pm. Visitors are encouraged to dress in 1920s-40s inspired clothing. There will be lawn games typical of the time and the first floor of the home will be open for tours and refreshments. Click here for more information on this event and others at the Chambers House throughout the year.
If you are interested in preserving and promoting Beaumont's history you can join the Beaumont Heritage Society and even get a real inside look by volunteering. Click here for more information.