Eggs, pancakes, mimosas and friends… oh, my! Yes we are talking about brunch! It's a meal eaten in the late morning featuring breakfast items with a lunch twist. Brunch is a great time to get together with family and friends and enjoy some of the greatest food Southeast Texas has to offer. From down-home traditional to Paleo and even Cajun, our area has some of the best brunch spots around! 
In Beaumont:
Madison's on Dowlen
4020 Dowlen
Beaumont, Tx 77706
Brunch: Saturday & Sunday, 11:00 am - 3:00 pm 
Madison's on Dowlen has a pretty big brunch menu! Some of the menu items are super fun! They have Fruity Pebbles waffles, shrimp & grits, chicken & waffles and breakfast tacos. Madison's puts a unique twist on the traditional Eggs Benedict by including crab, steak, salmon or ham as an option. Of course, they have tons of beers on brew and other mixed drinks.
J. Wilsons
4190 Gladys Ave
Beaumont, Tx 77706
Brunch: Saturday & Sunday starting at 10:00 am 
J. Wilsons is relatively new in town and has already gained pretty big attention for their unique menu items and impeccable attention to detail. The menu items are thoughtful and always very tasty. For brunch, one favorite is the flatbread breakfast pizza topped with egg, homemade sausage and cheese. They also have house made brioche, strawberries topped with a local honey glaze. Another favorite: homemade biscuits and sausage with andouille gravy.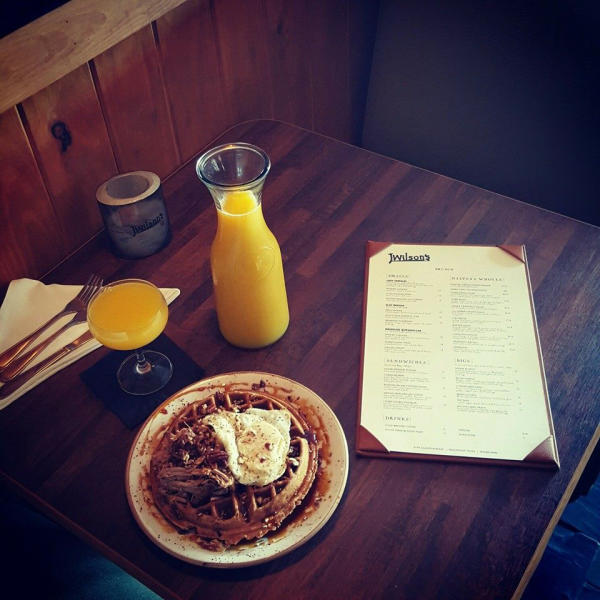 Log On Café
3805 Calder Ave
Beaumont, Tx 77706
Brunch: Saturday, 11:00 am - 2:00 pm 
Log On Café starts off by doing it right by offering PITCHERS of mimosas and micheladas! The Eggs Benedict features two large eggs, a muffin slicked in two, two slices of thick bacon topped with homemade hollandaise sauce. They also have breakfast taquitos, quesadillas, and omelettes!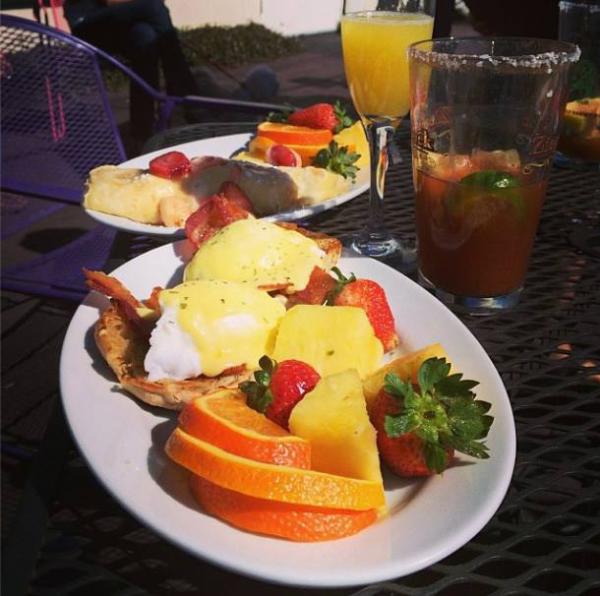 Suga's Deep South
461 Bowie St
Beaumont, Tx 77701
Brunch: Saturday, 10:30 am - 3:00 pm
Suga's Deep South Cuisine has been around for years and it never disappoints. The southern style restaurant, often featuring live jazz music, is known for one of the best date night spots around. But the brunch is one of the best too. On the menu: Pecan Waffles, Lobster Frittata, Catfish and Eggs, Shrimp and Grits & Chicken and Waffles. They also have "Pan Perdu" - a New Orleans style french toast topped with bananas, cinnamon, Vermont Crown maple syrup and Chantilly Cream with your choice of pepper bacon or homemade sausage.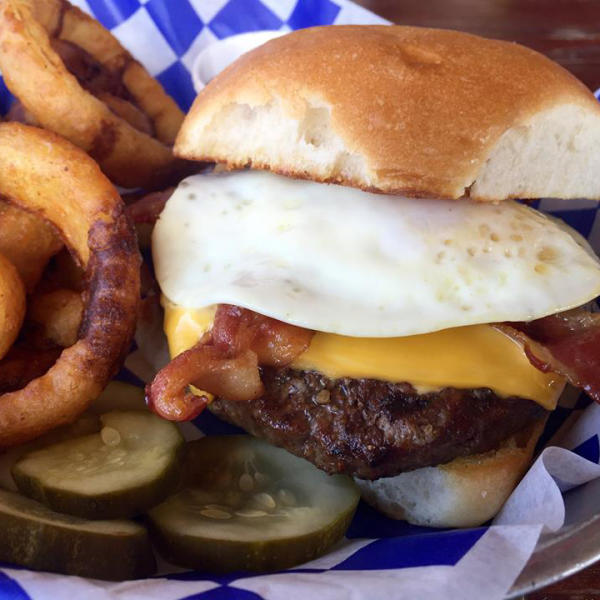 Tia Juanita's
5555 Calder Avenue
Beaumont, Tx 77706
Brunch: Sunday, 10:30 am - 3:00 pm
Tia Juanita's Fish Camp is known for their spicy seafood that includes a little Cajun and Mexican all rolled up into a delicious meal. Brunch is no different. From migas and mimosas, to seafood omelettes, there are plenty of brunch options. 
Elsewhere:
Dylan's
8601 9th Street
Port Arthur, Tx 77642
Brunch: Saturday, 11:00 am - 2:00 pm and Sunday, 10:30 am - 2:00 pm
Dylan's is a bar and grill with pool tables, billiards and room for a band. For brunch, they serve up favorites like eggs, pancakes and waffles. One tasty option is the sausage and egg crescent roll with a side of home fries.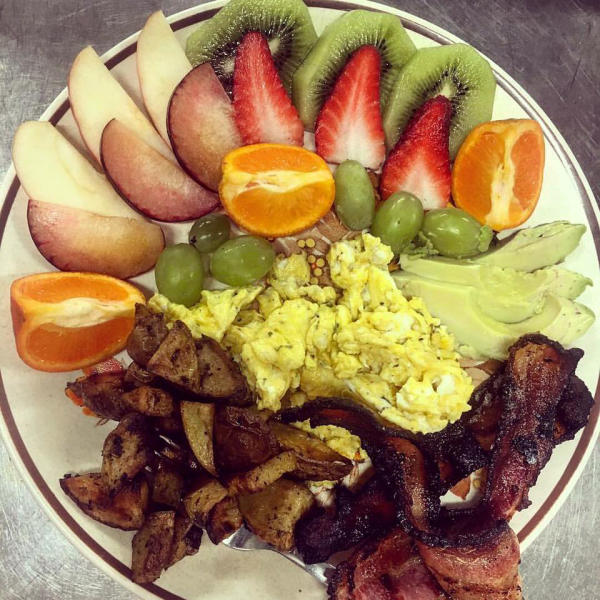 Neches River Wheelhouse
720 Lee Ave
Port Neches, Tx 77651
Brunch: Saturday & Sunday, 10:00am - 2:00 pm
Neches River Wheelhouse has a variety of brunch options including: eggchiladas, Frosted Flake pork steak, chicken n' biscuits, seafood omelet and steak n' eggs. Their fun kid menu includes: bacon pancake dippers and PB&J french toast.
Old Orange Café
914 W. Division 
Orange, Tx 77630
Brunch: Sunday, 10:00 am - 2:00 pm
Old Orange Café is old fashioned and has been getting attention for their creative and unique menu items. The brunch options do not disappoint. Chef offers homemade quiche, soups, eggs any style and more. 
The Beaumont Convention and Visitors Bureau is your stop for details on restaurants in the area. We have restaurants listed in categories here.