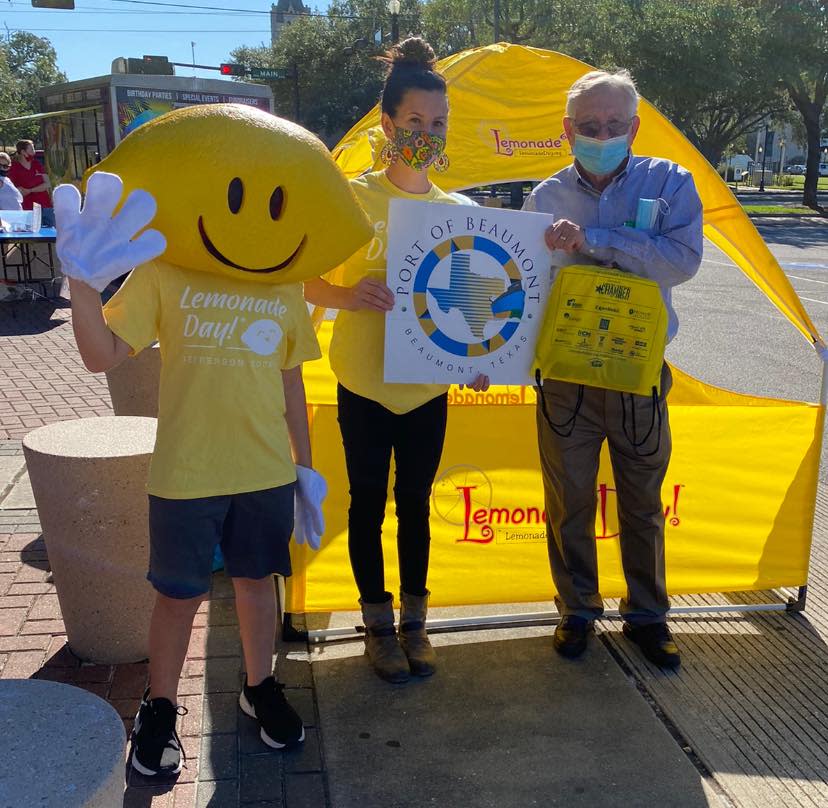 While the year may be winding down, events at the Beaumont Chamber of Commerce are ramping up. If you're interested in stepping up your networking, getting involved with the community, or professional development opportunities, check out these great events coming up that celebrate business in Beaumont.
Annual Meeting – October 14, 2020
The Greater Beaumont Chamber of Commerce's Annual Meeting is held every fall to celebrate the past year's successes, recognize the outgoing and incoming Board Chair, and look ahead to 2021. The highlight of the evening is honoring the recipient of the coveted Spindletop Award, which this year is ExxonMobil Corporation, who was also recognized as the first honoree back in 1999. The keynote speaker is Lieutenant Governor Dan Patrick. All seats are reserved, and tickets must be purchased in advance.
Lemonade Day – October 18, 2020
Lemonade Day is a program that teaches youth fundamental entrepreneurship skills, including how to start, own and operate their very own business - a lemonade stand. This amazing program teaches them how to SAVE some, SPEND some, and SHARE some. (Identify a charity and give back to the community with a portion of what they raise). Participants will receive materials that will teach them how to set a budget, interact with customers, market their stand, and partner with local businesses.

BCF Golf – October 19, 2020
This tournament serves as a fundraiser for the Beaumont Chamber Foundation (BCF), which houses Leadership Beaumont (LB) and other Youth Programs. It's a day filled with golf, friends, and food while helping to raise money for the tax-deductible Beaumont Chamber Foundation.

Spicy Halloween – October 22, 2020
A "Spicy" Halloween is a themed event designed to involve the community in an evening of fun, laughter, and delicious cuisine. Attendees are encouraged to dress in costume. This year will be a little scaled back due to all that is going on, but there will be a variety of activities, games and prizes throughout the evening. All proceeds benefit the Beaumont Chamber Foundation Programs, such as Leadership Beaumont, Youth Leadership Programs, the Mentorship Program, etc., and are tax deductible.
Economic Development Luncheon – November 5, 2020
This year's Economic Development Luncheon will focus on the critical need to attract, train and place American workers to fill job placements. The keynote speaker is Peter Beard, Senior Vice President for Regional Workforce Development at the Greater Houston. Mr. Beard successfully developed UpSkill Houston, a business-led effort that engages more than 200 employers, educational institutions, community-based organizations in the public workforce.
Birdies and Bets Casino Night – November 13, 2020
The first annual Birdies and Bets Casino Night will feature gaming tables, a gun raffle, silent auction, drinks and food! Tickets are $100 per person ($150 for non-members), which includes chips, food, and door prizes. This is the Chamber's largest FUNdraiser dedicated to promoting the growth and expansion of businesses in the Greater Beaumont Area.
Visit http://www.bmtcoc.org/ to learn more about all of these great events.