Food, glorious, food! It comforts us, entertains us and brings us together. It doesn't matter if the tables we gather around are in a restaurant, at an event or outdoors under the sun or stars; Beaumont has countless options for every occasion. From Sunday brunch to the Taste of the Triangle, Beaumont's food scene will appease your appetite.
Lighter Fare
Don't confuse lighter fare with light on taste. Eateries that offer more café-style options like soups, sandwiches and salads still understand flavor comes first. A name you may not recognize but soon won't forget is Katharine & Company, known for its healthy and special, diet-friendly choices. For a familiar taste, eat at the original Jason's Deli located on Gateway Street.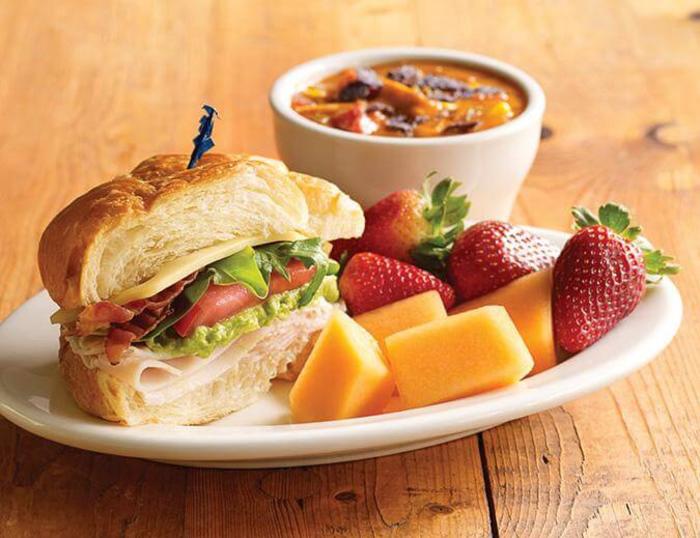 Southern Inspired
Located on the edge of Texas while looking into Louisiana, Beaumont has proud Southern roots and a unique perspective on culture—and cuisine. Diners can celebrate Beaumont's Southern mix of food all on one plate. Rosie's takes "down home soul food" to a new level with overflowing plates of proteins and sides like oxtail and okra. Alternatively, Suga's Deep South Cuisine and Jazz Bar tempts guests with a gourmet meal in a historic setting, accompanied by live jazz.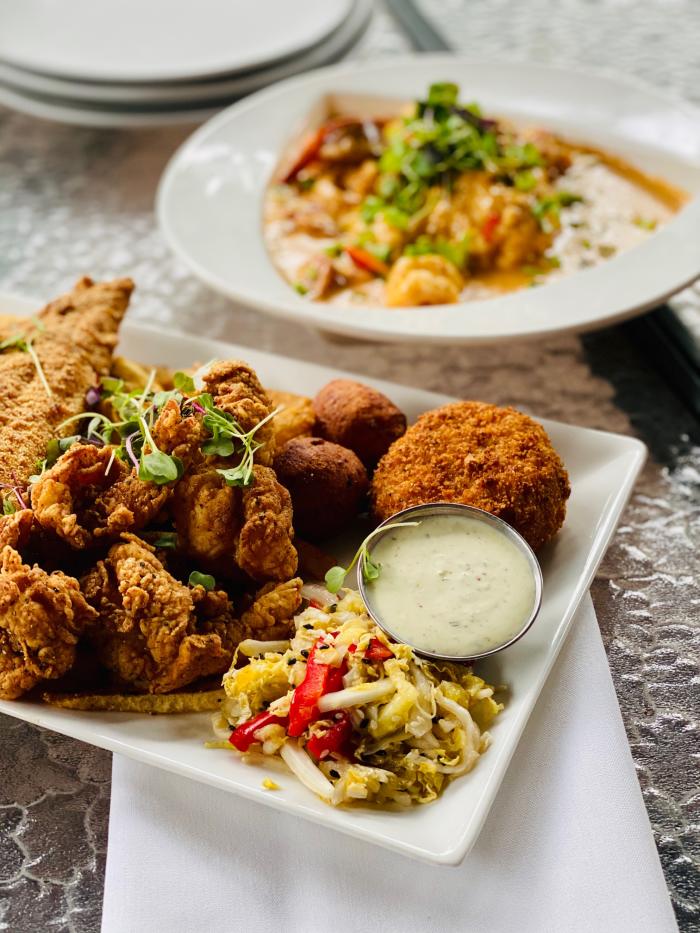 Coastal Cuisine
Fresh seafood lures many visitors to Beaumont, and we don't blame them. Located just a few miles away from the Gulf of Mexico, there are a number of notable restaurants that cater to the catch of the day. In fact, you'll find seafood on many menus in Beaumont. But if you're searching for a spot that focuses on fish and its kin, we have two recommendations. Best described as Mexican-Cajun seafood, Tia Juanita's Fish Camp provides a fun atmosphere with a new take on old favorites, like fish tacos and shrimp quesadillas.
And a staple in the area since 1970, Sartin's West Seafood serves delicacies straight from the surf. Their barbecued crabs have earned a well deserved reputation all on their own. Also on the list is The Grill, an upscale dining establishment that features a chef-inspired menu and wine pairings. Their outdoor patio provides a perfect backdrop for enjoying live music.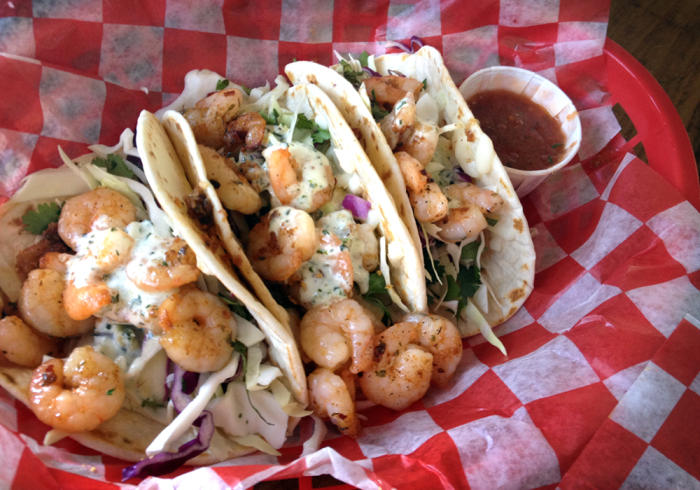 From the Farm
One food trend that's popular is the farm-to-table movement. If you're interested in shortening the distance from pasture to plate, there are local watering holes that spotlight delicious dishes in novel environments. Monica's Restaurant is dedicated to supporting the people of Beaumont, from the art on the walls to the ingredients in the food, and its creative menu serves tantalizing weekly specials.
Amelia Farm & Market is a family-run farm-to-table experience. The family farm has been around since 1916, but the newly opened restaurant allows you to dine-in for breakfast or lunch, or order local produce and free-range meats to go.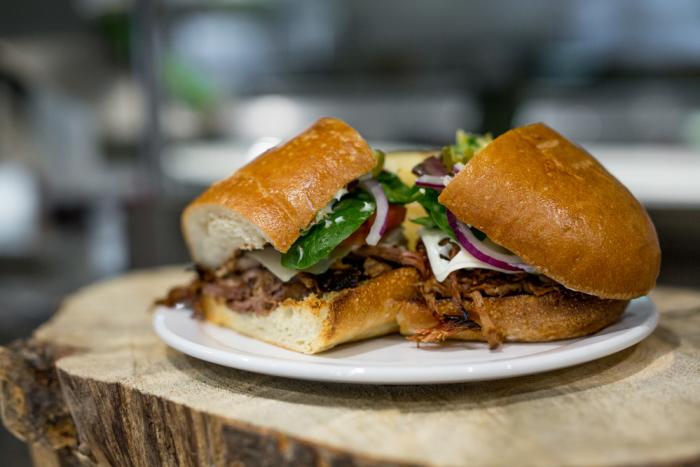 Hamburger Hankering
Lunch or dinner, burgers are a tasty choice any time of the day. For a simple straight-forward selection to calm your craving, look no further than Willy Burger. Great burgers, cold beers, tasty sides and a few surprises for your sweet tooth await—you might be able to sit in the refurbished 1971 Airstream trailer. Daddio's Burger on Calder serves us hamburgers made with Nolan Ryan Beef and other top quality ingredients. Local favorites are the goat cheese burger and parmesan truffle fries.
For burgers plus a wider menu, consider J. Wilson's Restaurant & Bar. Savory creations come between the bun, plated and in a cast iron skillet. Pair the burgers expertly with craft beers or a beverage from their extensive wine or bourbon list.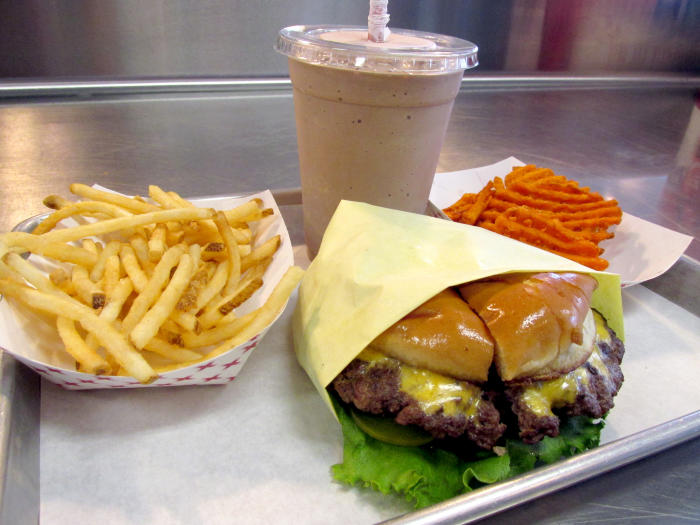 Pack a Picnic
Eating outside on a patio is always a treat and a great way to enjoy outdoor views. Visit a local food truck (we recommend Dat Mac), or pack your own picnic and go to either Riverfront Park or The Event Centre. Overlooking the Neches River, Riverfront Park will entice you with its serene, waterfront views. The Event Centre is located in the heart of Beaumont and plays host to some of the city's largest events, though you can drop by anytime to enjoy the park, lake and walking trail. Nearby, the Beaumont Skate Park & Rotary Centennial Playground offer extra enjoyment for the kids.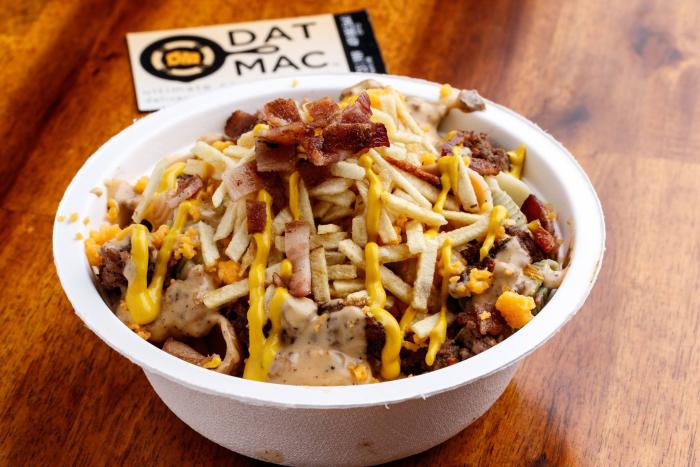 Events to Whet Your Appetite
While you will find fantastic eating establishments that please every palate on any night of the week in Beaumont, there are a few delicious dates you should keep in mind. 
February to May is crawfish season in Beaumont and it's celebrated in a big way! Local restaurants serve them on generous-sized platters along with potatoes and corn, and a few restaurants also hold their own crawfish boils to commemorate the occasion. For an even larger gathering of mud bug lovers, attend the Boys' Haven Crawfish Festival, which delivers delicious food for a good cause.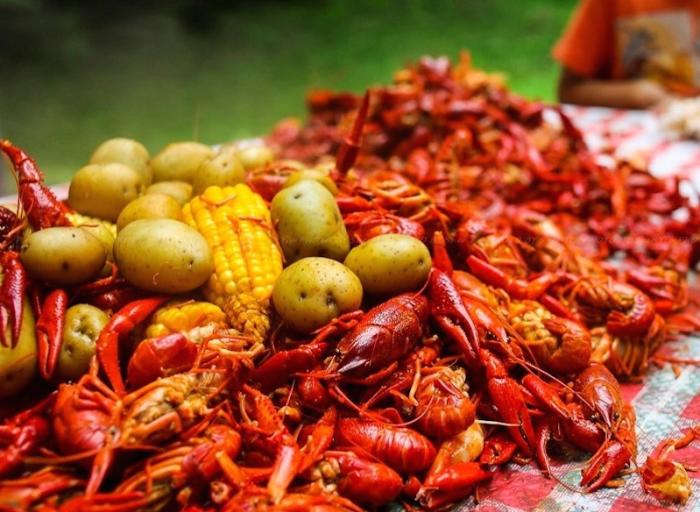 If you're someone who loves "a little bit of this and a little bit of that," mark your calendar for Fat Tuesday. The annual Taste of the Triangle allows you to sample food and drinks from restaurants all over Southeast Texas, with a side of live entertainment. Known as one of the biggest parties of the year in Beaumont, Taste of the Triangle is your choice to show restraint or indulge. Either way, this tradition is not to be missed. Proceeds also benefit local charities.
One of the most beloved Texas-sized culinary customs is the YMBL South Texas State Fair & Rodeo. Spanning almost two weeks between late March and early April, thousands flock to Beaumont each year to partake in carnival-style food, entertainment and rides. The fair also has a rodeo and competitions for school art, quilts, photography, livestock and poultry, and a youth animal auction and kids fun zone complete the family activities.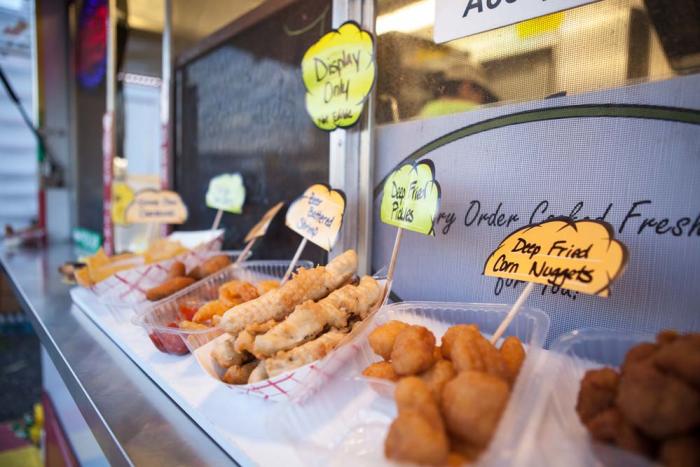 Opa! Everyone feels a little Greek at the Mediterranean Festival that includes a tradition more than 100 years old, the Syrian Dinner. Held every year on the first Saturday in May, this fundraiser for St. Michael's Church highlights Greek and Arabic culture through camel rides, dance, face painting, games, activities and of course, food. 
What's your favorite place to eat in Beaumont? Let us know in the comments!