Cattail Marsh is one of Beaumont's most prized tourist attractions. Including the beautiful scenery and vast wildlife, Cattail has many activities to participate in. There's no one better to ask for advice on these activities other than our very own Ken Guidry. Ken Guidry is a self-taught photographer and writer who now works as Beaumont's event photographer and is also the wildlife photographer at Cattail Marsh. Here are a few things you can do at Cattail Marsh from Ken's perspective!

1) Walk Along the Trails
This should be no surprise that my number one thing to do at Cattail Marsh is to explore the nine hundred acres of land and the twelve miles of nature trails! Whether by foot, bike, or horse, there's so much wildlife waiting to be discovered. If you're into jogging or looking for a group to feel safe in while you're being active, I would check out the "Cattail Marsh Crew" (a group of runners and joggers that I'm a part of).
2) Take a Van Tour
To piggyback off of my number one thing to do, I would highly suggest looking into the Shuttle Van Tours of the Marsh. That's probably the easiest and most convenient way to see what Cattail has to offer. You'll be able to see our Bald Eagle's nest, or possibly a few gators from the safety of a vehicle! It's also a great way to scope out areas you may want to visit on your own one day.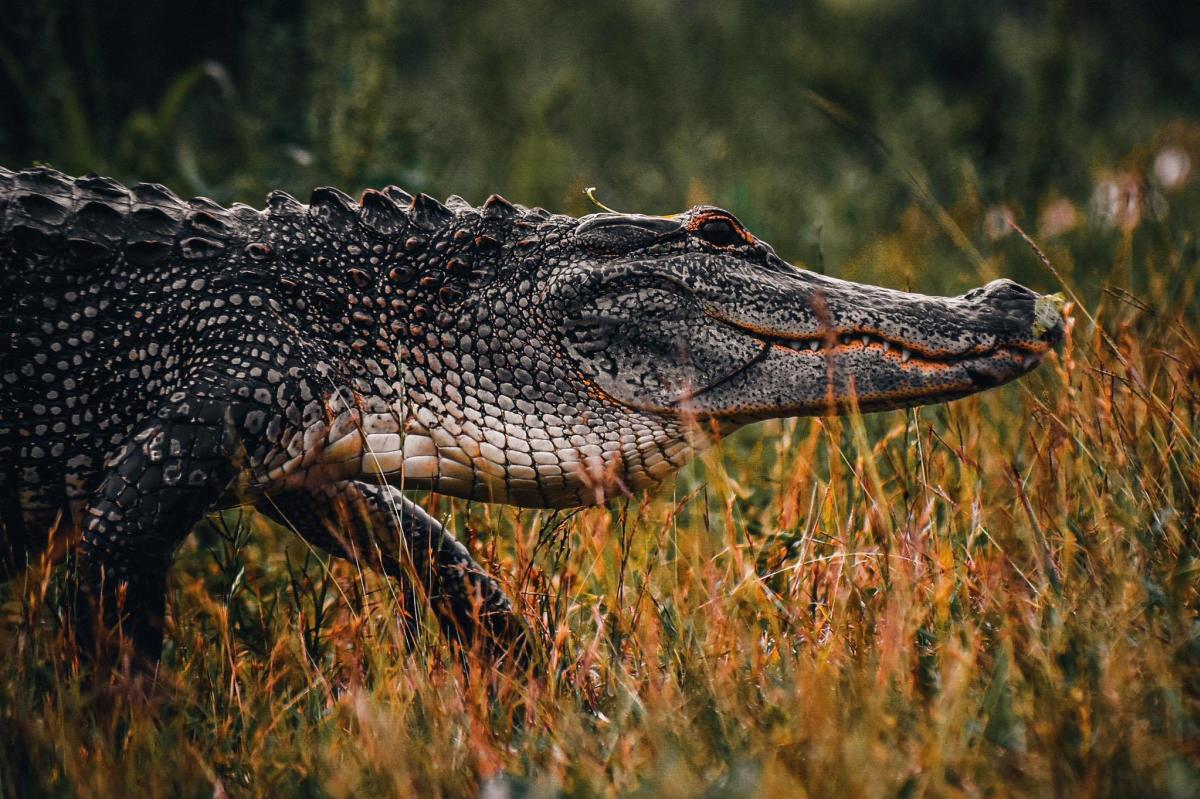 3) Grab Your Camera
The number three spot is dedicated to all the photographers out there. Landscape and Wildlife photography really shines bright at Cattail. Now that we have benches located along the trails, it's much easier to relax while keeping your eye out for the elusive bird you've been trying to photograph for a while. We have close to three hundred bird species, and a vast variety of reptiles, deer, bobcats, coyotes and so much more.
4) Visit the Cattail Marsh Wetlands Education Center
For a quick outing, I would suggest stopping by the education center. Located in the parking lot of Cattail Marsh, you're more than welcome to take advantage of the amenities we have to offer. This includes yoga and kid's crafts every Saturday, and twice a month we offer Marsh Minions for the younger kids. Marsh Minions consists of story time with a more hands-on craft suited for younger ages. We also have two TVs where we play nature and wildlife documentaries and a library with books, puzzles, and board games for all ages. If you're looking to be more outdoors while you visit, venturing out onto our boardwalk is a great activity for all ages no matter your physical capabilities.
5) Strike Up a Conversation
There is nothing else like the ability to meet, have conversations, and make new friends from all around the world! Cattail Marsh is the melting pot of Beaumont. One day, you could meet someone from Alaska in the morning and then meet someone from Japan in the evening. Since Cattail is considered a birding hotspot, we get birders from every corner of the world! I cannot think of many other places in Southeast Texas where that can happen. Cattail Marsh is truly a hidden gem, and I'm so fortunate to be able to watch it grow throughout the years.