One of the best things about living in Southeast Texas is we are just a quick trip away from the Gulf of Mexico. It's not only a fun weekend getaway, but makes for a great source for the freshest seafood around. And when it comes to seafood restaurants, Beaumont delivers. From a nice romantic date night to a quick option for grabbing to-go food for your family, we've got our top five picks for Seafood in the Beaumont area.
1) The Grill by Arfeen, Smith & Payne
6680 Calder Avenue
Beaumont, Tx 77706
(409) 866-0039
theaspgrill.com
The Grill is an upscale dining space with the freshest line caught seafood. The creative combination of foods is something that stands out in the Beaumont food scene. The atmosphere is warm, comfortable and relaxing. There is also a cabana and patio and there is often live music for entertaining (which makes for a fun date night!)
The appetizers might be my favorite part. The jumbo shrimp cocktail has simple and bold spices. There's also Blackened Ahi tuna, jumbo lump crab cakes, Bangkok shrimp and Cognac glazed field mushroom soup. 
Other menu options: Parmesan Crusted Chilean Sea Bass.The sea bass is coated in Parmesan crust and drizzled with citrus beurre blanc served with yukon mashed potatoes and grilled asparagus. They also have a tasty seafood pasta, plump gulf shrimp and lump crab meat tossed in a lemon cream sauce, served over fettuccine.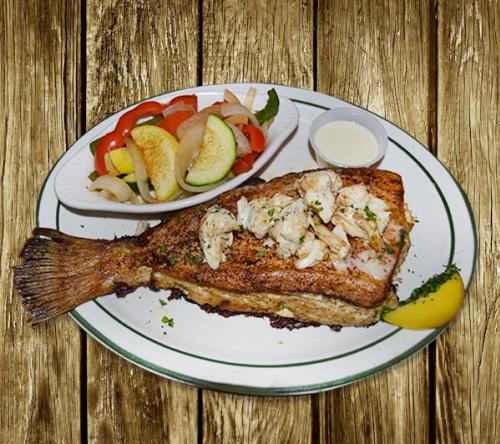 2) Floyd's Seafood & Steakhouse
2290 Interstate 10 
Beaumont, Tx 77707
(409) 842-0686
If you have a big group or family in town, Floyds Cajun Seafood Steakhouse is known for being the best at hosting a lot of people. There is plenty of room and the waitstaff and kitchen crew seem to handle big orders with ease. When it comes to food, Floyds has a huge selection on the menu.  We are talking gumbos, bisques, beans and salads, catfish and grilled shrimp. We also recommend checking out the fried frog legs and catfish tails.
One great catch: The whole flounder topped with lump crab meat with a side of fresh grilled veggies.
Another favorite is the Seafood Pasta which includes sautéed shrimp, crab, crawfish tails and mushrooms tossed in a Cajun cream sauce. Floyd's also has an authentic, one-of-a-kind blend of seasoning and spices they use for their popular crawfish.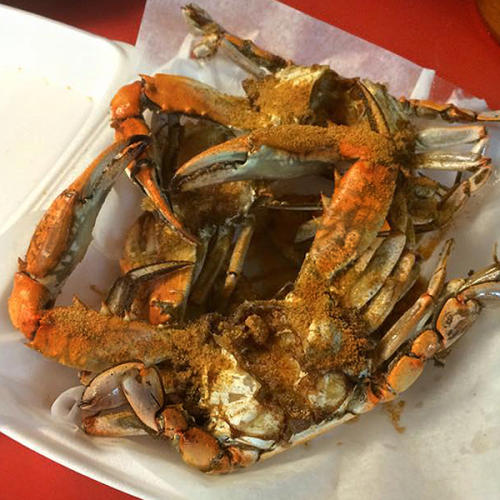 3) JD's Seafood on Lucas
4140 E Lucas Dr
Beaumont, Tx 77708
(409) 892-5556
facebook.com/JDs-Seafood-on-Lucas-117216941631455/
You have probably driven past this little gem of a restaurant several times and never noticed it. Once you have a chance to stop, you will not forget it. First off, if you are craving great crawfish this is a great place to stop. They have a great selection of boiled crawfish and of course other various seafood.
One popular plate: The number 34: 6 large gulf shrimp, 3 oysters, 2 fish, 1 stuffed shrimp and a stuffed crab with fries. Yes this is one plate.
Also on the menu: fried crab legs, BBQ crabs, popcorn shrimp, shrimp fried rice and several other seafood favorites.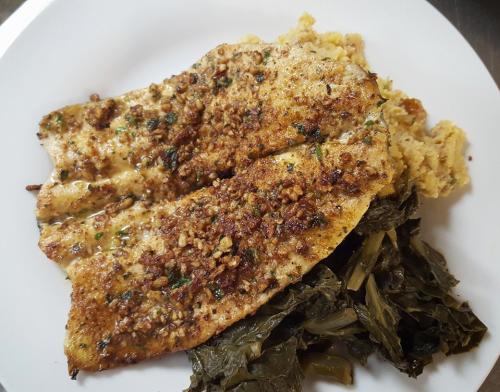 4) Southern Creole Foods (formerly iCreole)
3485 Washington Blvd
Beaumont, Tx 77705
(409) 840-9844
 
Southern Creole Foods is not just a restaurant. It's also a food distribution and manufacturing company. Here's the cool thing about this business. You can buy chef created spices, sauces and other mixes to use at home! They also offer "heat and eat" balanced meal promoting a healthy lifestyle. But if just want to let someone else do the cooking, the restaurant options are amazing!
One menu favorite: Creole Shrimp and Grits: classic creole tomato sauce, creamy yellow cheese grits, feta cheese. 
Another mouth watering menu favorite is the Pecan Crusted Trout with mixed greens and cornbread dressing. They also do breakfast with options including breakfast shrimp jambalaya and they have 5 different types of gumbo along with crawfish and corn bisque and smoked duck and andouille gumbo.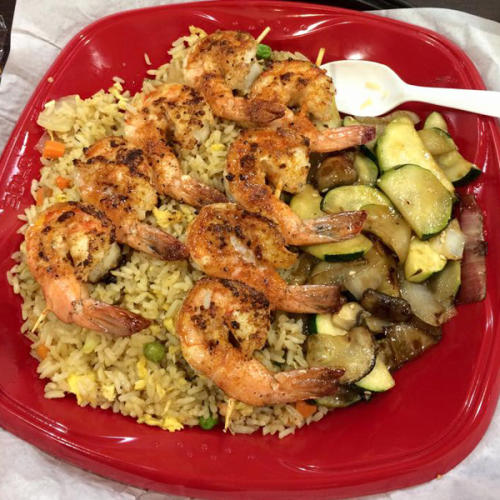 5) Krazy Kajun Seafood
3015 N Dowlen Rd Suite #230
Beaumont, Tx 77706
(behind the HEB gas station)
(409) 860-1844
facebook.com/krazykajunseafood/?fref=nf
I keep hearing about this place. The KRAZY KAJUN Seafood restaurant is off Dowlen road behind the HEB gas station. They have a huge selection of fish, shrimp, crawfish and other seafood plates. 
This is one meal that caught our attention: The Cajun grilled shrimp on top of a bed or rice with a side of grilled veggies. The seasoning on this shrimp is just perfect!
They also offer other unique plates including Catfish fillets, butterfly shrimp, Oysters, popcorn shrimp, crawfish tails, and several "non fried" options including blackened or Teriyaki style. They also have grilled catfish, tilapia, tuna, Mahi Mahi and Salmon to name a few (and most is under $10!)
When it comes to narrowing down our top picks for Seafood in Beaumont, we have to admit, this was not an easy job! We have a complete list of area seafood restaurants here, along with other fun events going on around town.