Looking for something to do in Beaumont? Look no further than this list of things to do in Beaumont that are socially-distancing approved. Get out an enjoy the city when you feel comfortable to do so. 
1. Discover Beaumont's Oil History
Visit the Spindletop Gladys City Boomtown Museum to experience wildcatter life in Beaumont as an oil-rush boomtown. Here you will find the replica town of what life was like in 1901. Stop in buildings like the printing shop, post office, grocery store, saloon and more. Tour the Texas Energy Museum and let the story of Texas oil unfold while learning about the history of the area as well as the process of how oil is produced and manufactured.
2. Bird Watching in Beaumont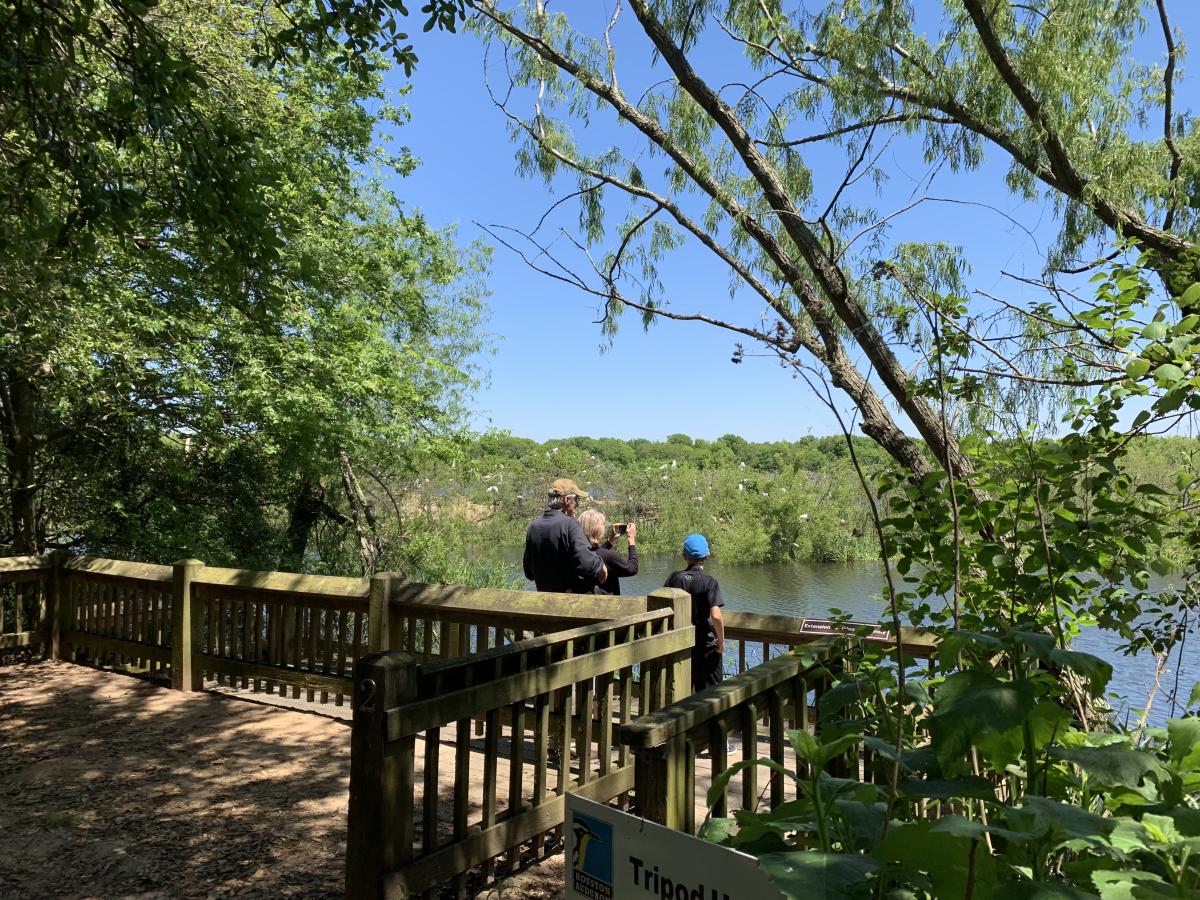 Beaumont sits along two migratory flyways which bring a variety of birds throughout the year. Within a 40-mile radius, you can access 28 Great Texas Coastal Birding Trails. The main attraction is Beaumont is Cattail Marsh at Tyrrell Park. While you are in the park, make sure and check out the Beaumont Botanical Gardens and Tyrrell Park Stables where you can go horseback riding.
3. Explore the Big Thicket
Southeast Texas is home to some of the most beautiful scenery. Just down the road, the Big Thicket National Preserve offers visitors and locals alike to explore the outdoors. Enjoy hiking the 40 miles of various trails, kayaking or canoeing, and of course bird watching. The Big Thicket is a nature lovers dream. Don't miss out on a trip on the Ivory Bill, a flat bottom boat, to learn about the ecosystems of the Neches River put on by the Big Thicket Association.
4. Downtown Mural Walk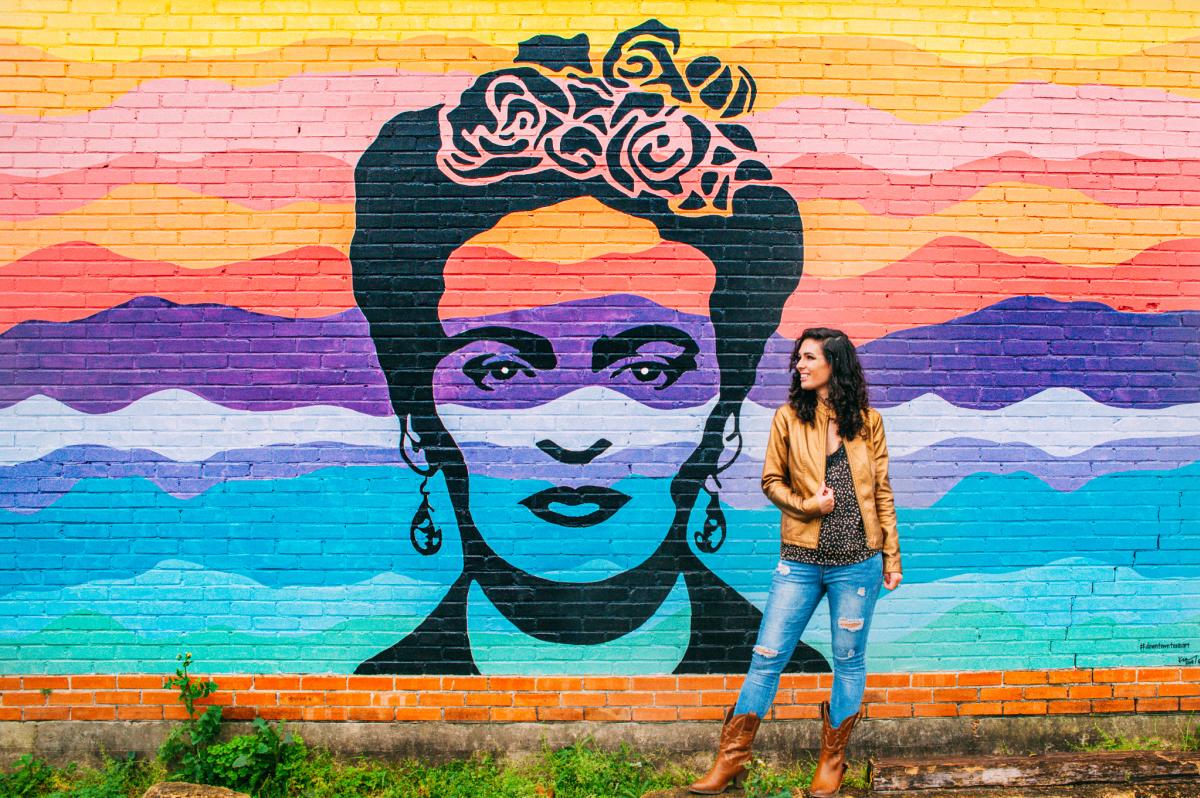 Explore downtown Beaumont while snapping pictures at beautiful murals. The Beaumont CVB teamed up with local artists to create wonderful works of art for you to enjoy! From Frida Kahlo to shorebirds, the murals in downtown Beaumont offer the perfect backdrop for any Insta-worthy picture.
5. Get to Golfing
Beaumont offers golfing in different varieties. Whether interested in playing 18-holes at our public golf courses, virtually at 5 Under Golf Center or working on your short game at Colorado Canyon for putt-putt. Take your shot at any of these options for some fun in Beaumont.
6. Hold an Alligator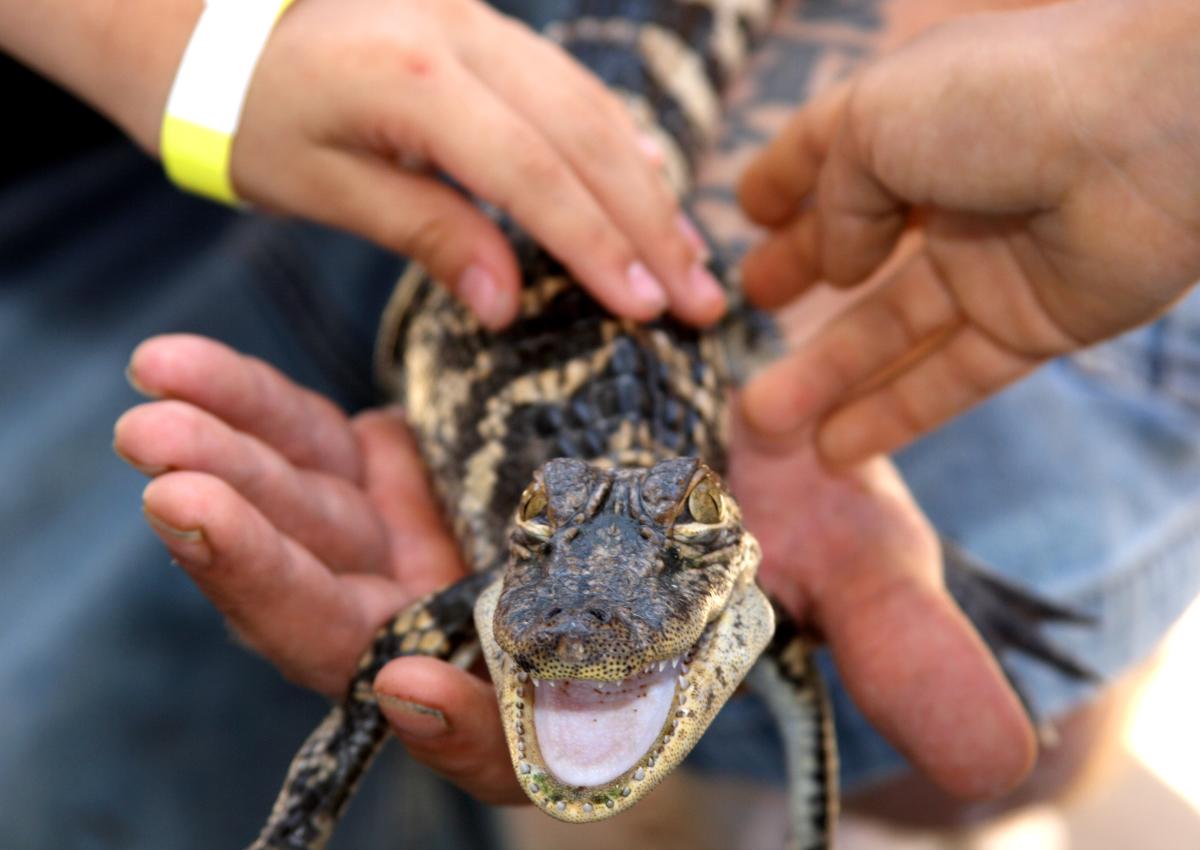 Southeast Texas is known for alligators and what better way to interact with them safely than at Gator Country Adventure Park. The park is home to two large alligators known as Big Al and Big Tex, weighing in at 1,000 pounds. You can look at these guys from afar but hold baby alligators and check out some of the other wildlife, both scaly and fluffy, when you visit.
7. Texas-sized Landmarks
We know everything really is bigger in Texas and Beaumont has several large photo-worthy attractions to prove it. Check out the 24-foot, dalmatian-spotted fire hydrant in front of the Fire Museum of Texas, the giant Muffler Man on 11th street or Big Beau, the 135-foot alligator at the Gator Country Adventure Park Entrance.
8. Antiques and Boutiques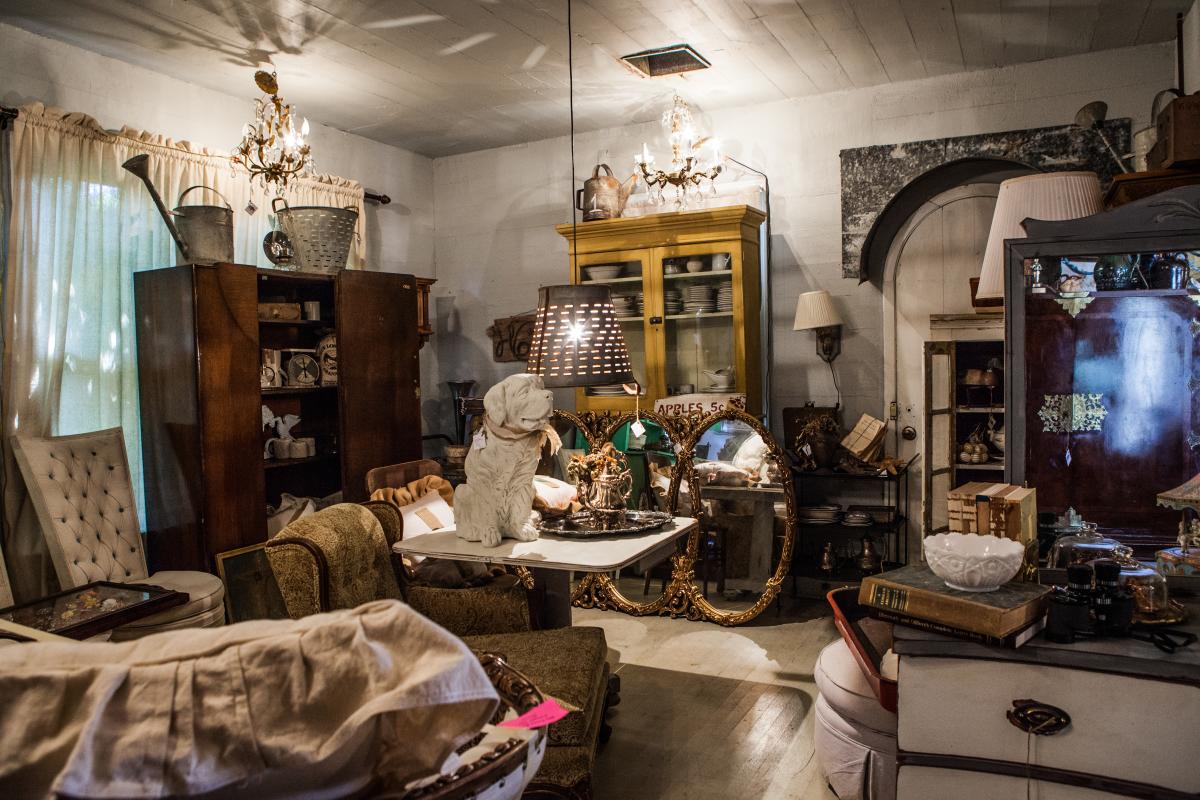 Some of the best shopping in the state is found within our local antique shops and boutiques. Shoppers delight at the selections of vintage finds, fine art, trendy fashions as well as the perfect Texas souvenir. Choose from a number of shops to find exactly what you have been looking for!
9. Get Out on the Water
If you like outdoor activities, then look no further than paddling in Southeast Texas. Part of the Big Thicket National Preserve, Village Creek State Park has multiple access sites to help you create the best float time for you, whether you are looking for an easy one-hour paddle or an all-day outdoors experience. With beautiful white sandy beaches and sandbars, amazing wildlife diversity and tall East Texas trees, this beautiful trail is not to be missed.
10. Local Food Scene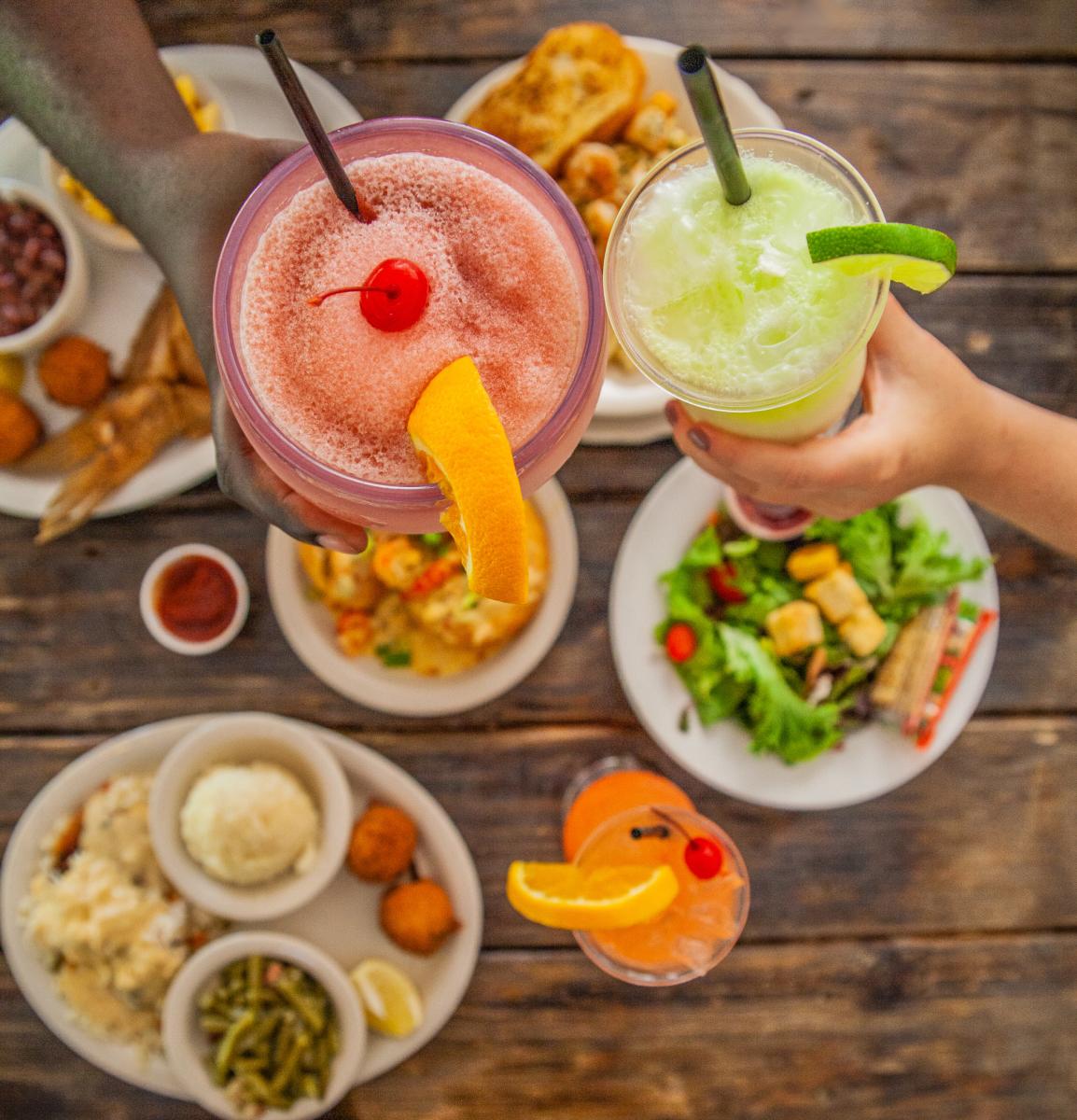 Prepare to enjoy an offering of culinary delights with a bold fusion of Texas and Louisiana -Cajun flavors. Whether looking for something sweet, regional favorites like seafood and BBQ, Asian-fusion cuisine, and everything in between, our area restaurants have you covered. Make sure and check out our restaurants with patio space to get outside and enjoy the fresh air while dining.