We want you to enjoy every single thing Beaumont, Texas has to offer. From festivals to movie nights and plenty of family friendly events, there is so much going on in our great city! Each month we aim to provide you with a packed list of "must do" events and experiences to try out. Check out February's list of our top 10 things to do in Beaumont: 
Events
Boomtown Film and Music Festival
February 23 - 26, 2017
Various locations around town including: Jefferson Theatre, Spindletop-Gladys City Boomtown Museum, Art Museum of Southeast Texas, Dishman Art Museum
Cost: event fees vary
This is the 10th year for the Boomtown Film and Music Festival! From movie screenings to live shows Boomtown Film Festival is three days of entertainment right here in Beaumont! There is truly something for everyone. For more information on tickets, acts and volunteering, check their Facebook page.
Classic Movie Night(s)
February 2, 3, 10, 17, 2017
Jefferson Theatre
345 Fannin Street
Beaumont, TX 77701
7:30 pm, doors open at 6:00 pm
Cost: $5
The Jefferson Theatre, built in 1927, is home to the Classic Movie Night series. Sip your favorite craft beer or wine in a beautiful historic theatre while enjoying the movie. Showings include: Groundhog Day (February 2), Chicago (February 3), Sleepless in Seattle (February 10) and Harry Potter & The Sorcerers Stone (February 17).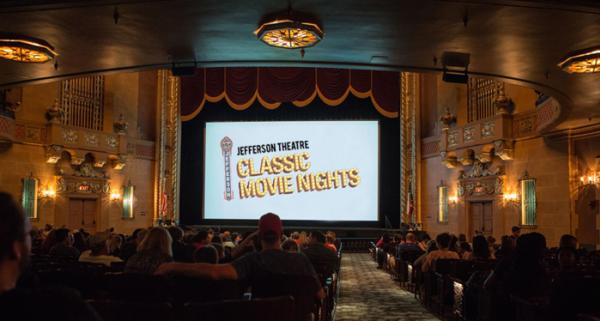 Free Family Arts Day
February 11, 2017
Art Museum of Southeast Texas
500 Main St
Beaumont, TX 77701
10:00 am - 2:00 pm
Cost: Free admission
Free Family Arts Day are held quarterly at the Art Museum of Southeast Texas. There are plenty of kid-friendly events relate to current exhibits at the museum. Refreshments and lively entertainment are also provided. This Family Arts Day features artwork from David Alysworth and Steve Murphy.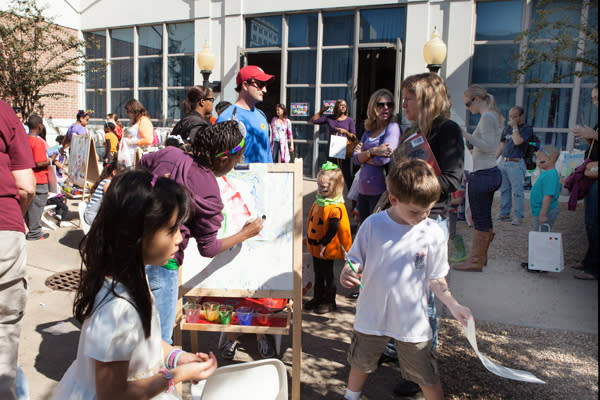 Heritage Happy Hour
February 16, 2017
Spindletop-Gladys City Boomtown
5550 Jimmy Simmons Blvd. (formerly University Drive)
Beaumont, TX  77705
5:30-7:30
Cost: Free to Beaumont Heritage Society members, $10.00 for non-members
It's a time to celebrate the history in Beaumont and have a little fun. This month Heritage Happy Hour is at Spindletop-Gladys City Boomtown at Lamar University! Join us in the saloon and sidle up to the bar for craft beer selections provided by Giglio Distributing Company! Wine and non-alcoholic beverages will also be available. Heritage Happy Hour is for ages 21+.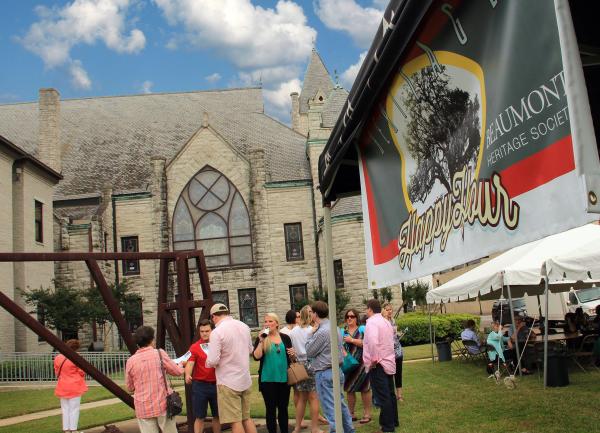 Symphony of Southeast Texas
February 18, 2017
Julie Rogers Theatre
765 Pearl Street
Beaumont, TX 77701
7:30 pm
Cost: $26 - $46
American country music artist and Vidor native Tracy Byrd, along with his band, will be joining the Symphony of Southeast Texas on stage for the second pops concert of the season, "Best of Byrd." This is an innovative and exciting endeavor for all involved as it is the first appearance for Byrd and his band with a symphony orchestra and a new musical journey for the Symphony of Southeast Texas.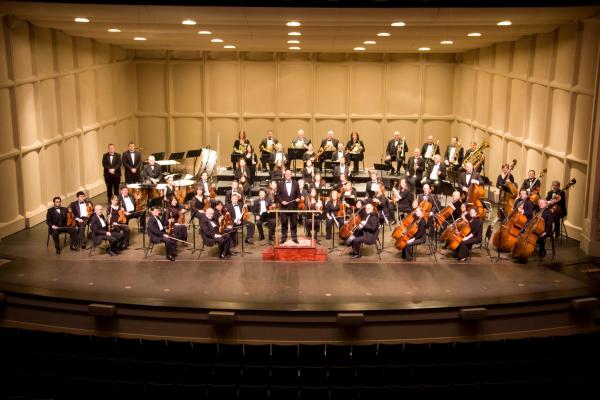 Steve Murphy: It's All Come Down to This
Now until February 26, 2017
Art Museum of Southeast Texas
500 Main St
Beaumont, TX 77701
9:00 am - 5:00 pm 
Cost: Free admission
Southeast Texas native Steve Murphy is best known for his poetically titled, minimal sculptures. Murphy attended Lamar University in Beaumont, followed by the University of Houston, where he received his B.A. in 1975. During his early years, Murphy focused on painting, but eventually experimented with sculpture; he is fascinated by the reduction of the essential elements of art – such as line, shape, color, form, space, texture and value – to basic, geometric forms, elegant in their simplicity and visual presence.
TobyMac Hits Deep Tour
February 11, 2017
Ford Park Event Center
5115 Interstate 10 South
Beaumont, TX 77705
6:30 pm
Cost: $15 - $68.75
TobyMac will light up the stage at Ford Park Event Center in this much anticipated tour! Joining him are special guests Matt Maher, Mandisa, Mac Powell, Capital Kings, Ryan Stevenson, and Hollyn. Buy tickets online through Ticketmaster.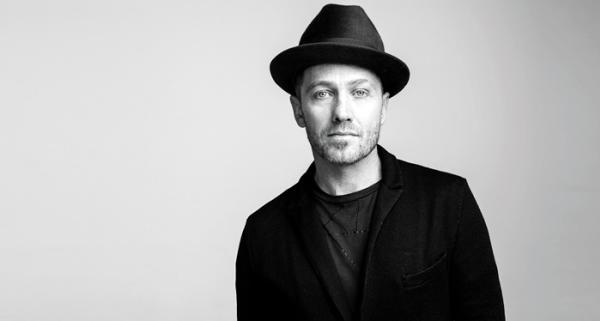 Experiences
Celebrate Mari Gras with a King Cake!
Rao's Bakery Dowlen
4440 Dowlen Road
Beaumont, TX 77706
Rao's Bakery Calder
2596 Calder Ave.
Beaumont, TX 77706
Mardi Gras is on Tuesday, February 28. Why not celebrate with a world famous King Cake from Rao's Bakery?!  The King Cake is a ring of twisted cinnamon roll-style dough topped with icing and sugar and usually colored purple, green and gold. There is usually a plastic baby hidden inside! Legend goes: if you get the plastic baby in your piece of cake you have to buy the next one!
Feed the Koi at the Beaumont Botanical Gardens
6088 Babe Zaharias Dr
Beaumont, TX 77701
Cost: Admission is free, but donations are appreciated
Need a unique Valentine's date idea? You will get super bonus points for this memorable experience of feeding the koi at the Beaumont Botanical Gardens. The public garden is located within Tyrrell Park, which includes the Warren Loose Conservatory - the second largest in a public garden in Texas. Explore the theme gardens showcasing camellias, modern and antique roses, bromeliads and native plants connected by a paved walkway offering plenty of benches to sit and relax.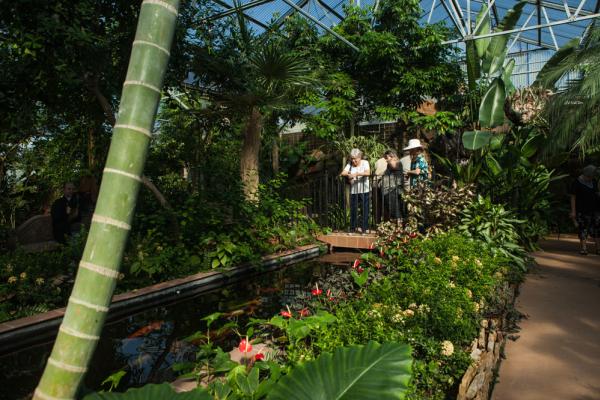 Learn at the Library
Miller Library
1605 Dowlen Rd
Beaumont, Tx 77006
Johns Library
4255 Fannett Rd
Beaumont, TX 77705
Cost:  most events are free
Sure, the library has books, but did you know there are dozens of classes and other events held there each month? And most of them are free! Here is a list of some of the most popular classes happening in February: Adult Coloring, Sign Language for kids, Spanish, Stitch and Share, Guided Meditation, Mommy & Me Yoga and Toddler Story Time! Check the schedule of events for exact time and locations.
Other ideas for celebrating February in Beaumont: Take your sweetie to brunch at one of the hot spots in town. You could also plan a romantic night out with dinner and a hotel! See a list of Beaumont hotels here.