Explore Tyrrell Park
If you haven't heard, Beaumont's Tyrrell Park is a super park and talk of the town. Established in 1945 as a public park, Tyrrell Park offers a large amount of activities equipped for any family. Whether an adventure seeker or interested in taking your time and taking in the scenery, Tyrrell Park has it all!
Cattail Marsh 
Cattail Marsh offers an abundance of wildlife, vegetation and adventure. Walk, run or ride a bike throughout the 12 miles of trail that winds through the marsh. Interested in birds? Cattail Marsh is a natural habitat to more than 250 bird species that can be sighted annually. Observe from above at the Wetlands Education Center where all birding materials and activities can be found to do together with family.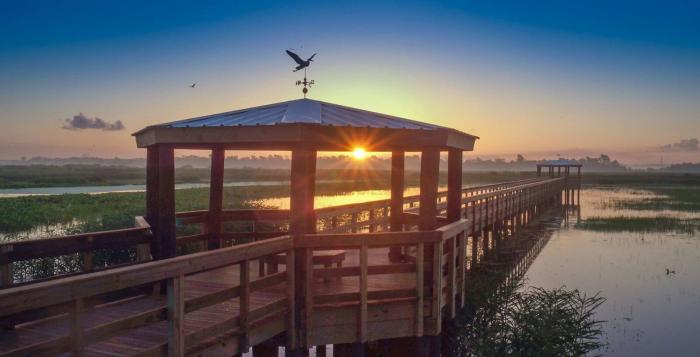 Beaumont Botanical Gardens and Warren Loose Conservatory
Located at the front entrance of Tyrrell Park, the botanical gardens and conservatory are the perfect place to spend time outdoors. The botanical gardens is a 23-acre garden perfect for wandering through. Take a picnic and take a seat on one of the benches found throughout the gardens for a peaceful time enjoying the sunshine, wildlife and beautiful flora around you. The conservatory boasts sculptures, a waterfall and Koi among the plants found throughout. 
Have fun Golfing 
Take a few swings at the Henry Homberg Golf Course found on the park grounds. Utilize the putting green and 250-yard driving range as well as the 18-hole public golf course. If you're looking for an activity more indoors, 5 under Golf Center is the best place for leisure and play! The facility offers indoor Swing Suites and an outdoor TopTracer Range, and offers the latest and greatest is golf attire, equipment and more.
Tyrrell Park Stables
You don't have to own a horse to ride one. Check out the Tyrrell Park Stables for riding lessons or a trail ride throughout the 500-acre park. Perfect for a summer day, the stables cover it all!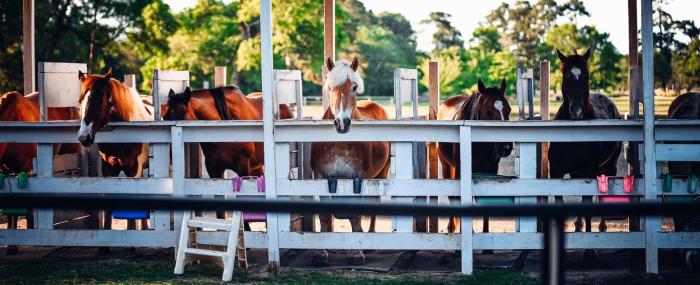 Kayak or Canoe the Big Thicket 
If you love being on the water then take advantage of Big Thicket National Preserve on the Village Creek Paddling Trail or Cooks Creek To Scatterman Paddling Trail, a short drive down the road. You don't have to own a kayak or canoe to take part in the fun, rent from Big Thicket Outfitters or Eastex Canoes to get you set up for a wonderful day on the water.
Village Creek is a 21-mile trail that has multiple access sites to help you create the best float time for you, whether you are looking for an easy one-hour paddle or an all day outdoors experience. With beautiful white sandy beaches and sandbars, amazing wildlife diversity and tall East Texas trees, this beautiful trail is not to be missed.
Cooks Lake to Scatterman Paddling Trail is a 4.8-mile paddling trail that begins and ends at the LNVA Saltwater Barrier boat ramp in Beaumont. The trail goes north up the Neches River, left into Pine Island Bayou, north into Cooks Lake Bayou, then east through a maze of bald cypress and tupelo trees to Scatterman Lake. From there it goes south down the Neches River to the boat ramp.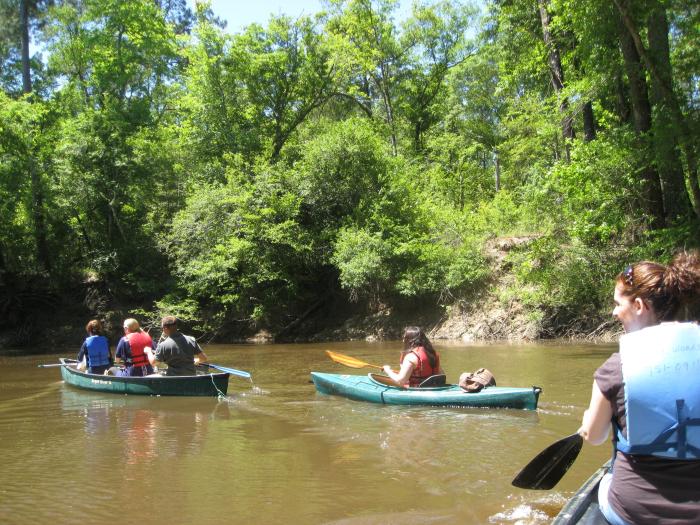 Hang with the Gators at Gator Country
If you are looking for a bit of excitement, spend time at Gator Country to let the thrill-seeker in you out! Hold alligators, snakes and other reptiles found at the gator park, Get to know about the gators and reptiles through the educational show and spend time at with the goats, rabbits and ducks within the petting zoo.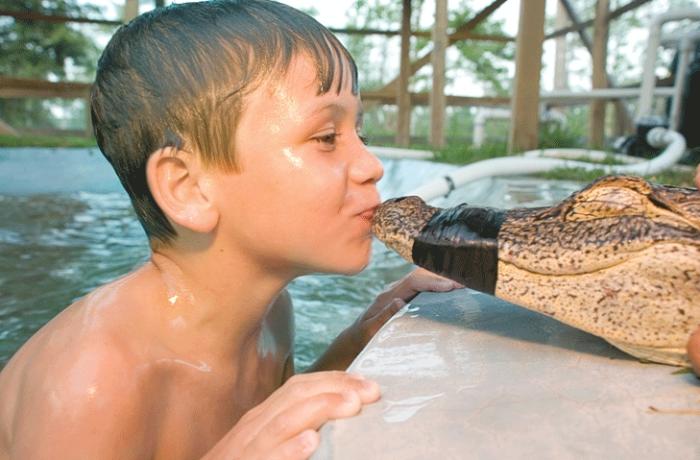 Check out a Local Museum, Event or Attraction
Beaumont always has something going on. Whether music, events or attractions; you can find activities to do. Experience a new exhibit, museum that you haven't visited in awhile, a new restaurant for a nice dinner to enjoy. You do not have to go far to have fun and spend time with those you care about.