Summer is more than just a time of year, it's an opportunity to enjoy what nature has given us.
In Southeast Texas, we have plenty of restaurants who are embracing the season by offering tasty recipes that are sure to keep you craving more. Whether it's an outdoor patio with live music or an indoor eatery showcasing fresh flavors, every local eatery offers their own unique summer spin on their menu.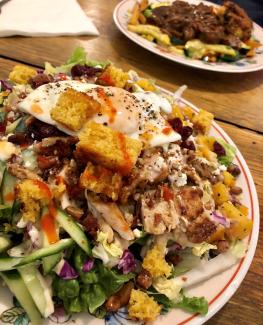 Monica's
6385 Calder, Suite H, Beaumont
In West End Beaumont resides a gem of a local lunch spot named Monica's Restaurant, which should be a requirement on every Texas foodie's list.
The insanely delicious creations served here are best described as edible art. When it comes to her food, Chef Monica Cobb is meticulous.
Open Monday through Friday, 11 a.m. until 3 p.m., this locally owned eatery specializes in over-the-top artisanal salads and tasty sandwiches referred to as a "Banh Mons." The menu incorporates the highest quality ingredients locally sourced from Donna's Farm and Wild Earth Texas.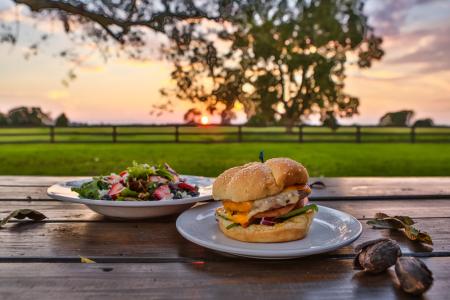 Amelia Farm & Market
8600 Dishman, Beaumont
Quietly tucked off Major Drive, Amelia Farm & Market is a quiet retreat at the time you need it most: lunch and dinner.
Having endured a lengthy hiatus due to Hurricane Harvey, this locally owned restaurant has finally reopened its doors. Embracing both an indoor and outdoor environment, this restaurant sits on a 100-year old pecan farm for all of Southeast Texas to enjoy.
On Thursday nights at 6 p.m., patrons can listen to live music and sip on summer cocktails.
Watching the sun set beyond the grassland will take your mind off every-day life for a brief moment. You won't find a venue like this anywhere else in West End Beaumont.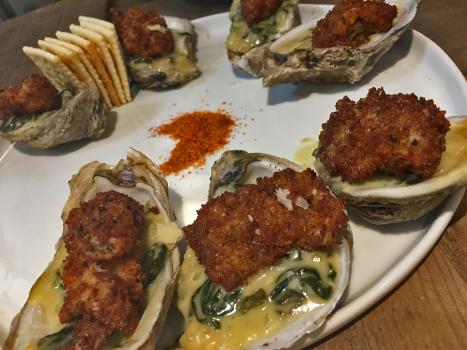 Green Light Americana
6420 Phelan, Beaumont
Patio season is in full swing at Green Light Americana where guests can sip on craft cocktails and nibble on delicious charcuterie under the summer moon. Recently opened in 2017, this is the second restaurant concept for local chef Scott Fisher and his wife, Kayla.
A fast-casual eatery in the heart of West End Beaumont, Green Light Americana is the perfect place for date night or a night out with friends.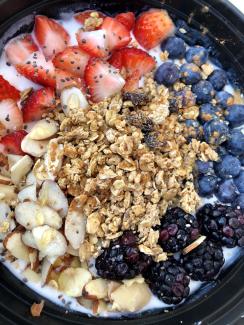 Fit Juice Beaumont
3901 Calder Ave, Beaumont
Healthy eaters rejoice! Fit Juice Beaumont is the newest health-conscious eatery to open in Southeast Texas.
Opened by a local trainer named JD Perkins, everything sold here is beneficial to your diet.
Fit Juice Beaumont is a casual drive-thru spot that offers made-to-order yogurt bowls and fruit juices to go. Items include beautiful berry acai bowls, pressed juice smoothies, Greek yogurt, and more! This is just the high-performance diet we need to embrace during the energy-draining 100-degree days.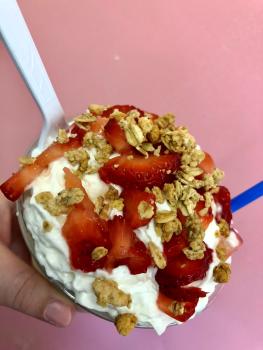 Mabel's
3495 Concord, Beaumont
To satisfy your next sweet tooth, try Mabel's. Located along Calder, this locally owned drive-thru dessert shop opened at the start of the Summer, offering flavorful sno-cones and Mexican street snacks, such as Rusas and Crazy Apples, both topped with Tajin and Chamoy.
Owner Vania Castelan had dreams of opening her own sweets shop and is satisfied serving customers at Mabel's. "All the recipes to make my desserts have been in my family for years," said Castelan, who can be found at the shop every weekend and most weekday afternoons.
Affordable and quick, this is one unique dessert stop to add to your list.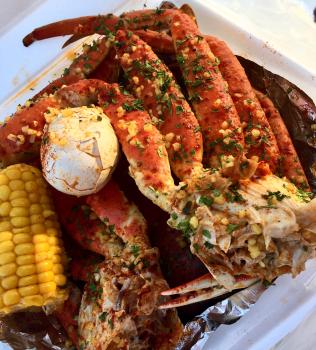 Crustaceans Boil House
1610 Interstate 10 E, Frontage Road, Beaumont
The seafood game just got serious with the Grand Opening of Crustaceans Boil House. What was once was Silsbee food truck has now blossomed into a takeout eatery in Beaumont. Owner Aldrick Henry always had dreams of opening a restaurant.
"With Crustaceans Boil House I want to offer my special seasonings and fresh, delicious Gulf Coast seafood," said Henry.
The menu includes hefty sized lobster, crab legs, and shrimp all cooked to perfection and served with corn on the cob, (1) hard-boiled egg, and your choice of signature sauce: garlic butter, Ragin Cajun, or Big Bang Blend. There is no shortage of flavor here!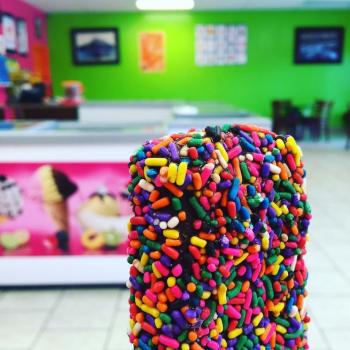 La Real Michoacana
4882 Dowlen Road, Beaumont and 2949 College Street, Beaumont
Fresh and natural are the best words to describe La Real Michoacana. With two locations in Beaumont, this Mexican ice cream parlor knows what it takes to make flavorful dessert.
For years, La Real Michoacana has been embracing natural fruit flavors over artificial ones. All ice cream and popsicles are made in-house at the Dowlen location. Flavors like watermelon, mango and chile, and kiwi are available daily. Craving something more traditional? La Real Michoacana offers a banana split that is a customer favorite.
Remember to use #EATBMT on your social media posts when eating at restaurants in our area for a chance to win prizes and swag!
---