Summer is here, which means it is time to have some fun! We've got your ultimate Summer Bucket List for events in Beaumont. From movie nights to summer camps the Beaumont Convention and Visitors Bureau has you covered when it comes to the "hot" things happening around town. 
Kids / Family
Library Story Time 
Wednesdays, 10:30 am and 4:30 pm
Theodore Johns Library
4255 Fannett Rd
Beaumont, Tx 77705
Cost: Free
Enjoy library story time for kids at the Theodore Johns Library. The Beaumont Public Library system offers classes of all sorts all summer long including dancing, ceramics and crochet. Click here for a complete calendar list of classes and events.
Discover The Dinosaurs
June 11-12, 2016
Ford Park Exhibit Hall
5115 IH-10 South 
Beaumont, Tx 77705
10:00 am - 7:00 pm
Cost: $18 - $22
Learn, discover the fun a walk through exhibit designed to bring you back in time to a landscape where dinosaurs lived. Along with animatronic dinosaurs, dinosaur replicas are featured throughout. Beyond the exhibit, additional activities are available for kids of all ages including inflatables, riding a dinosaur, a dino dig and gem and fossil panning.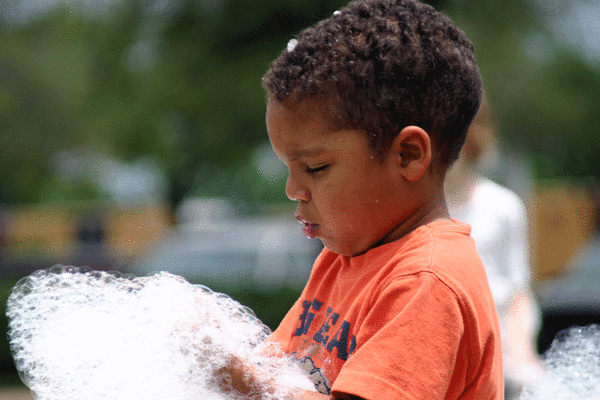 Bubble Days
June 16, 2016 
North End Community Center
3580 E. Lucas Drive
Beaumont, Tx 77703
10:30 am - 12:00 pm
Cost: Free 
July 8, 2016 
Rogers Park Community Center
1455 Dowlen Rd. (at Gladys)
Beaumont, Tx 77706
10:30 am - 12:00 pm
Cost: Free
The Texas Energy Museum goes "on-the-road" with summer science! Children of all ages experience bubbles of all sizes and experiment with the properties of soap bubbles. Co-hosted by Beaumont Public Libraries. 
History of the American Flag Exhibit
June 14 - August 15, 2016
Clifton Steamboat Museum
8727 Fannett Rd
Beaumont, Tx 77705
Mondays, 8:30 am - 11:00 am or by appointment.
Cost: $4 - $5
The Clifton Steamboat Museum will display a temporary exhibit entitled "History of the United States Flag," on loan from Military Memories. This exhibit showcases the United States Flag from Betsy Ross to our current 50 star flag. An opening night reception takes place on Flag Day, Tuesday, June 14, 2016 from 5:00 pm - 7:00 pm. Cost is $5 or free for museum members. Wine, beer and water will be available. Click here for more information. 
Story Time at the Clifton
June 24, July 29
Clifton Steamboat Museum
8727 Fannett Rd
Beaumont, Tx 77705
10:00 am
Cost: Free
You and your child will have the opportunity to enjoy story time, sing songs and color during Story Time at the Clifton Steamboat Museum.
Skate Jam Concert
June 25, 2016
Beautiful Mountain Skate Plaza
999 Laurel Street
Beaumont, Tx 77701
4:00 pm
Cost: Free
Grab the family and head to downtown Beaumont for a free concert featuring Octopoodle, Barelands and Pug Johnson. This family-friendly event will include food and plenty of fun!
Downtown Beaumont Junk Days
July 2, 2016
BAW Resale and Interiors
600 Fannin St.
Beaumont, Tx 77701
Cost: Free
BAW is looking for antiques, collectibles,  salvage, old doors and windows or whatever else you can find in your garage to donate! It's also a great time to shop and find some great deals.
City of Beaumont Fourth of July Celebration
July 4, 2016
Riverfront Park (behind City Hall)
805 Main Street
Beaumont, Tx 77701
5:00 pm
Cost: Free
Enjoy the City of Beaumont's annual July Fourth Celebration! There will be live music, food and a beer garden at Riverfront Park in Downtown Beaumont. Come early to enjoy time with family and friends and stay late for the fireworks!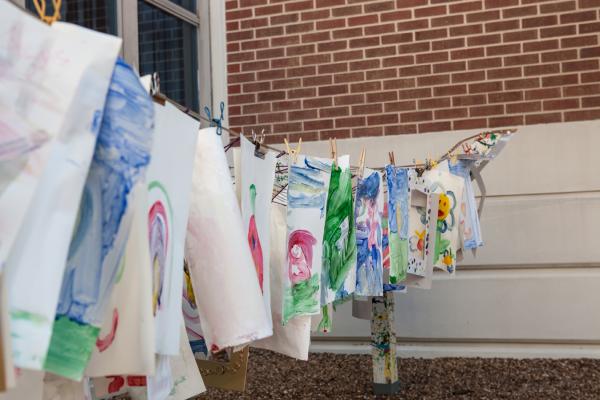 Free Family Arts Day
August 20, 2016
Art Museum of Southeast Texas
500 Main St. 
Beaumont, Tx 77701
10:00 am - 2:00 pm
Cost: Free
This Family Arts Day will include fun, kid-friendly materials such as sequins, glitter, paint, and other commonly found items to give everyone the opportunity to create wonderful works of art with nontraditional materials. Visitors will explore a range of media including recycled materials to emulate the work in the concurrent exhibition Folk Art from the Permanent Collection. Learn more about Free Family Arts Days here.
Exercise / Fitness
Sea Rim Striders Summer Run Series 2016
Mondays, May 30 - August 15
7:00 pm
Cost: Free 
Each Monday night from May 30 to August 15, the Sea Rim Striders will host an evening run at a local park. These informal runs are a great way to get to know other runners in the area. No registration is required and there will be plenty of water stops including pizza and Gatorade at the finish! Various run locations include: Gulf Terrace Hike and Bike Trail, Lumberton City Park, Tyrrell Park and more! Click here for a complete schedule.
Spindletop Spin
June 4, 2016 
The Event Centre
700 Crockett Street 
Beaumont, Tx 77701
Rides start at 7:00 a.m., 7:30 a.m. & 8:00 a.m.
Cost: $25 - $40
Spindletop Spin is a family friendly bike ride that starts in the heart of downtown Beaumont and goes out to the Sour Lake area depending on the ride distance you choose to do. Family riders have a 13 mile option and other routes include 29, 52 or 106 miles. There's a huge after party complete with food and entertainment. Get complete details here.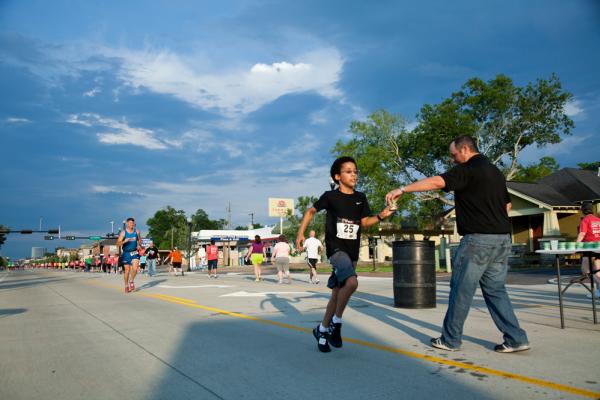 Calder Twilight 5k
June 10, 2016
Rao's Bakery & Coffee Café
2596 Calder Ave
Beaumont, Tx 77701
7:00 pm (Race day registration ends at 6pm)
Cost: $25
Runners and walkers of all ages and skill levels are invited to participate in the Calder Twilight 5K, a fun evening race that will take participants down a portion of Calder Avenue and through Old Town. The run is chip-timed, and awards will be given in five-year age brackets. 
Mondays at the Museum 
June 27, July 25, August 29
McFaddin-Ward House
1906 Calder Avenue
Beaumont, Tx 77701
6:00 pm - 8:00 pm
Cost: $10 suggested donation
On the last Monday of each month (June through October), join LoveYoga's Tiffany Maloney at the historic McFaddin-Ward House for yoga on the East lawn. Don't forget to bring water and a mat! All levels welcome. No yoga experience necessary.
Mommy & Me Yoga
Tuesdays
Miller Library
1605 Dowlen Rd
Beaumont, Tx 77705
9:30 am - 10:30 pm
Cost: Free
Beginners are welcome to this fun Mommy and me yoga class! Bring a yoga mat or towel and get ready to have fun!
Date Nights
Heritage Happy Hour 
August 18, 2016
Tyrrell Historical Library 
695 Pearl St. 
Beaumont, Tx 77701
5:30 pm - 7:30 pm
Cost: $10
Heritage Happy Hour is an on-going partnership between the BHS and Giglio Distributing Co. Each event highlights an historical exhibit, time period, or landmark, as well as craft beer or brewery that is being showcased by Giglio Distributing Co. Get more information and dates here.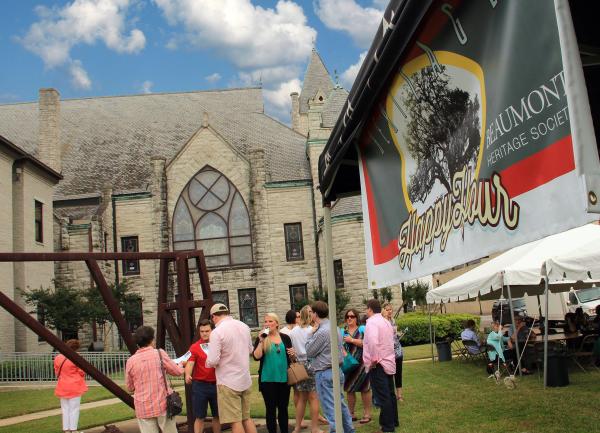 Classic Movie Nights
Weekly
Jefferson Theatre
345 Fannin St
Beaumont, Tx 77701
Doors open at 6:00 pm. Movie starts at 7:30 pm.
Cost: $5
The Jefferson Theatre, built in 1927, is home to the Classic Movie Night series. Sip your favorite craft beer or wine in the historic theatre while enjoying a movie. Get the complete schedule here.
Texas Art with Randy Tibbits
June 16, 2016
McFaddin-Ward House
1906 Calder Avenue
Beaumont, Tx 77701
6:30 pm
Cost: Free
Randy Tibbits' passion is Early Texas Art. He admires it. He critiques it. He studies it. He researches it. And he adores talking about it. A historian and librarian in his former life, he brings his love of Texas Art to the McFaddin-Ward House.
Painting in the Pub
June 23, 2016
Clifton Steamboat Museum
8727 Fannett Rd
Beaumont, Tx 77705
6:00 pm - 8:00 pm
Cost: $35
Grab your sweetie and head to the Clifton for an adult art class with Love Notes Studio to Paint in O'Hearn's Pub. This month will be a patriotic theme. Wine is provided, you bring the snacks! Spots are limited. Admission is $35 if paid by June 17, $40 after.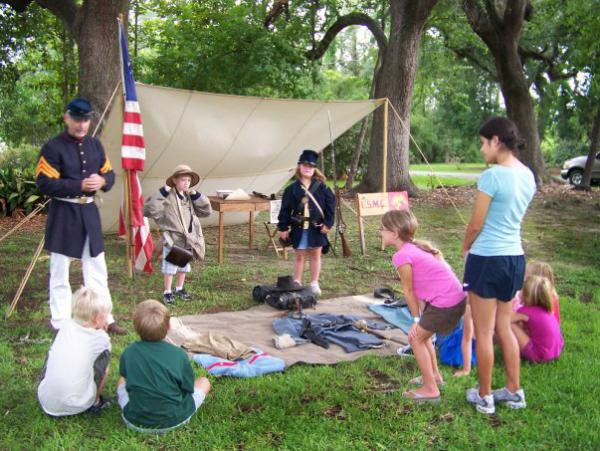 Summer Camps
There are tons of summer camps happening in Beaumont and all around Southeast Texas! Covering everything from art and space to baking, history and robotics, there are plenty of summer camps to choose from.
Get the complete list of summer camps here.