Many of us have a love-hate relationship with springtime; along with the beautiful weather often come seasonal allergies that can have us dreading the transition. While the dawn of the new season makes it a great time to reconnect with the surrounding, blooming nature, it's also the perfect time to refresh your body and self. And, no better place to do that than right here in Beaumont, Texas, which has a lot to offer for personal wellness and outdoor experiences.
Our top picks for spring wellness in Beaumont: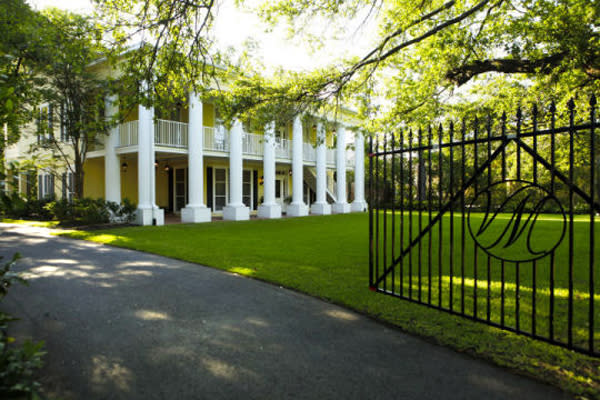 1) Rosa 'Vita Salon & Spa
2700 Toccoa Road
Beaumont, Tx 77703
(409) 924-0260
Open Tuesday - Saturday, 8:00 am - 7:00 pm
Getting pampered at a plantation – now that's not something you experience every day. Situated in the center of the picturesque and serene courtyards and gardens under the sprawling oaks of the plantation-style home on Toccoa Road, Rosa 'Vita Salon & Day Spa is a secluded retreat where calming influences of nature will delight the senses and a feeling of peace will envelope you. Rosa Vita surrounds you with serenity and indulgence for the duration of its services: massage therapy, hair styling, facials, spray tanning and more. Escape the ordinary and rejuvenate your mind, body and spirit in this peaceful oasis.
View all of Beaumont's spas here.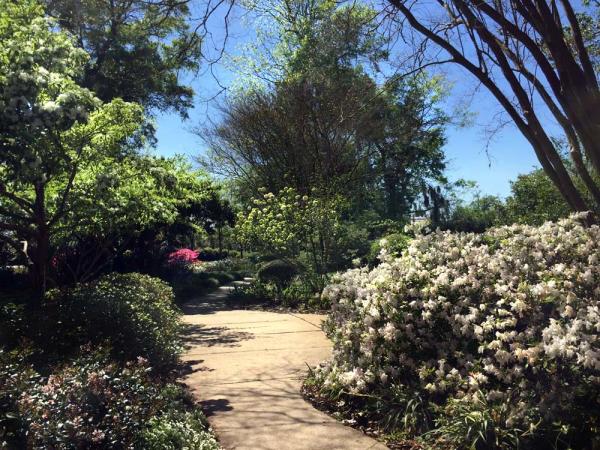 2) Beaumont Botanical Gardens
6088 Babe Zaharias Drive
Beaumont, Tx 77705
(409) 842-3135
Open Daily, 6:00 am - 9:00 pm
23 acres of bursting, themed gardens and pathways make up the Beaumont Botanical Gardens, located inside Beaumont's Tyrrell Park. Stroll under the rose arbor, gaze at the magnificent rock waterfall and see beautiful blooms at the oldest public garden in Southeast Texas.
The Warren Loose Conservatory provides an opportunity to view surprising plants commonly found in tropical areas, rainforests and even arid regions around the world. The trickling ponds give one the feeling of being in an urban oasis, escaping from all the hustle and bustle. Note: Conservatory hours differ from Tyrell Park hours so please call ahead to verify it's open.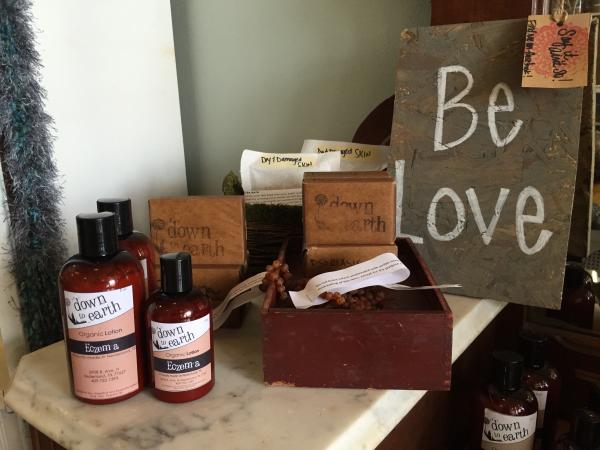 3) Down to Earth
1455 Calder Avenue
Beaumont, Tx 77701
(409) 813-8522
Open Monday - Saturday, 10:00 am - 6:00 pm
This holistic health shop sells natural, organic products made by local artisans, with the intent of promoting toxic-free living. At Down to Earth every moisturizer, shaving bar, tea and bath product is free of pesticides and chemicals, many made with essential oils. The store, which is located inside the historic Mildred Building, keeps an herbalist on staff who makes custom-blended teas for those with specific health issues or concerns.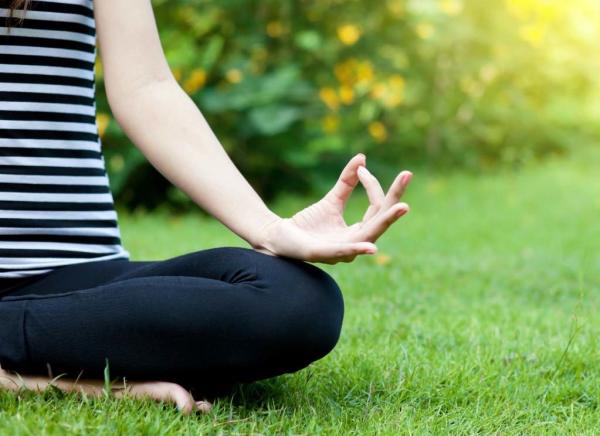 4) Mondays at the Museum
McFaddin-Ward House
1906 Calder Ave
Beaumont, Tx 77701
(409) 832-2134
Beaumont's Love Yoga hosts Mondays at the Museum every last Monday of the month (season-dependent). Yoga pants-clad participants take over the McFaddin-Ward House East Lawn for a deep-stretch, donation-based class, with the beautiful Beaux-Arts Colonial mansion in the background. 
Beaumont has plenty of other ways to enjoy the outdoors along with a full schedule of upcoming events to ease you into spring. Get a free copy of our visitors guide here and start planning your trip.