Spring break is a time for relaxation and getting in touch with nature. If you're looking for some fun-filled activities in Beaumont that check all those boxes, look no further. Listed below are the many places in Beaumont to get outdoors, learn the history of Beaumont, or look at amazing artwork! Fill your Spring Break with memories that will last a lifetime and download the Beaumont Attraction Pass to explore. 

Babe Didrikson Zaharias Museum and Visitors Center
Visit the museum that honors the female athlete, Babe Didrikson Zaharias. Babe was the greatest female athlete of all time participating in basketball, track, golf, baseball, tennis, swimming, diving, boxing, volleyball, handball, bowling, billiards, skating, and cycling. In 1932, Babe won two gold and one silver medal in the Babe Zaharias Olympics. Stop by to enjoy the wonders and history of Babe!
Beaumont Children's Museum
The Beaumont Children's Museum is the spot to take your kids for family fun while also letting them stimulate their minds in the process. This museum believes in learning while you play. The exhibits focus on and promote S.T.E.A.M. (Science, Technology, Engineering, Art, and Math). Let your kids have the time of their life on spring break and be educated at the same time!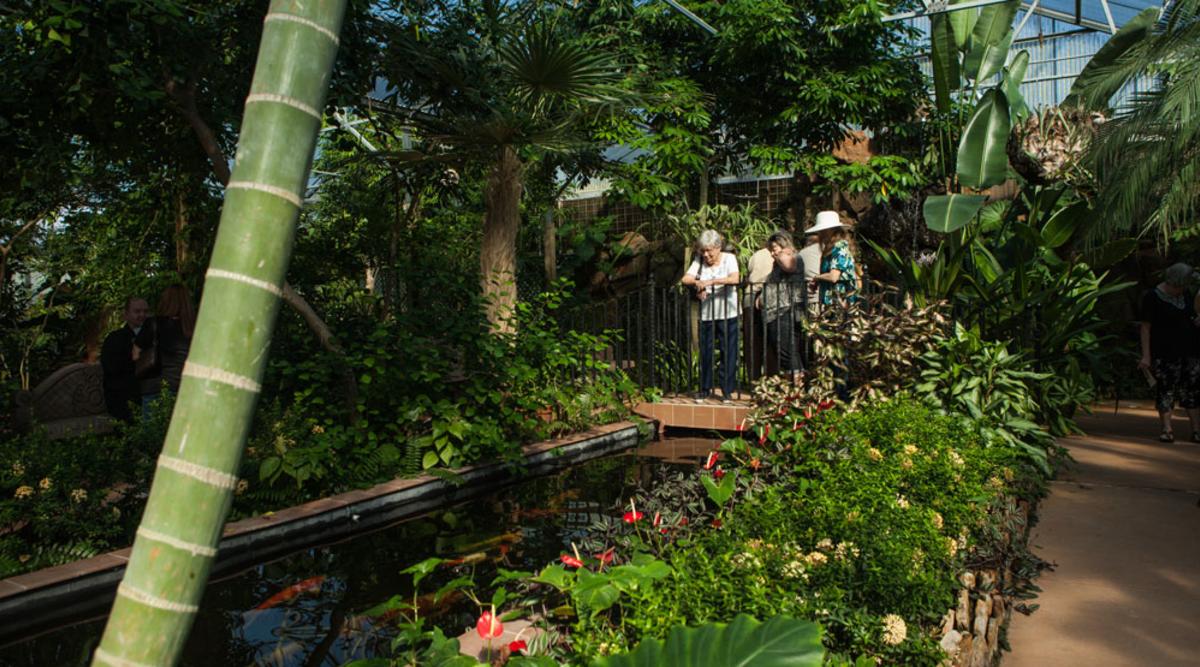 Beaumont Botanical Gardens
Spring break is a time to relax and enjoy the beautiful weather and landscape of the world around us. Beaumont has just the right place at the Botanical Gardens. Beaumont Botanical Gardens is a 23-acre garden full of gorgeous flowers and plants with a winding paved walkway that will encourage you to "stop and smell the roses."
Dishman Art Museum
Another great art museum is the Dishman Art Museum. Located on the Campus of Lamar University, Dishman Art Museum serves as a teaching facility and has almost 1,000 objects in their permanent collection.

Art Museum of Southeast Texas
The Art Museum of Southeast Texas is a great place to visit  if you're looking for interactive features and family-friendly experiences. You can visit again and again because there is always something new to look at. The Art Museum of Southeast Texas always has rotating art exhibits, and family-orientated events.
Edison Museum
Explore the history of Thomas Edison and his inventions at the Edison Museum located in downtown Beaumont. This Museum includes many of his inventions and tells the history of Thomas Edison as you go through the exhibit.
Cattail Marsh Scenic Wetlands & Boardwalk
Connecting with nature is one of the best things about Spring. Cattail Marsh is the perfect place for a walk or bike ride with family or friends. Not only that, Cattail has over 250 species of birds. So look out for species including pelicans, egrets, roseate spoonbills, ducks, ibis, doves, and red-winged blackbirds! Stop by the Tyrrell Park Nature Center while you are visiting Tyrrell Park and pick up some amazing goodies from the gift shop. 
John Jay French Museum
Built in 1845, the John Jay French Museum demonstrates the life of a prosperous Texas pioneer family from 1845-1865. It is one of the first homes in Beaumont built with two stories using milled lumber. Call now to schedule a tour with your family and friends.
The Chambers House
Discover the old history of the Chambers House! Built in 1907, and restored between 1920 and 1945, The Chambers House has all of the original furniture and artifacts from the past. This house was bought by C. Homer and Edith Fuller Chambers in 1914, and kept up by their daughters Ruth and Florence until they died.
Texas Energy Museum
The Texas Energy Museum depicts the unique story of the early Spindletop oil discovery in 1901 with a complete rotary rig from the Spindletop era. This museum also tells the story of oil through colorful, state-of-the-art exhibits!
Gator Country
Gator Country is a fantastic alligator theme park that will leave you more than entertained. They provide educational shows and even have monitored holdings of these alligators and other animals. This park is home to the largest alligators in captivity in Texas, the famous Big Al and Big Tex. Don't forget to stop by their restaurant and gift shop!
Spindletop Gladys City/Boomtown Museum
If you're a history buff looking for the deep history of Beaumont, take a trip to Spindletop. There is no place better to learn about the origin of the oil boom that put the United States on the map. This museum is a replica of the original town that made Beaumont famous for its oil boom. This museum has a working replica gusher and an amazing gift shop. 
Fire Museum of Texas
Open since 1984, the Fire Museum of Texas tribute to firefighters houses a collection of antique engines and firefighting equipment dating back to the 1800s. Take your picture in front of the original World's Largest Fire Hydrant! Activities for children include the chance to dress up in firefighter uniforms and drive the fire engine simulator.