No, SMERF is not the same thing as the little blue cartoons you see on television but stands for social, military, education, religious and fraternal: which are all types of groups that meet in Beaumont, Texas.
Whether it's a meeting of bird watchers, faith-based meetings, livestock shows, Veterans, or a group of antique car collectors, the SMERF meeting market is wide-ranging and vital to smaller cities, just like Beaumont.
"I work with locals to host their district, regional, or state meetings to help guide members through the meeting planning process from start to finish, "stated sales manager, Rebecca Woodland.  "Working with the SMERF market allows me to interact with a variety of groups in the area that all come with different needs or wants for their meetings. My focus is to help the meeting planner get the best value they can get for their stay in Beaumont through the booking of hotel and meeting spaces to tour options and program resources tailored to that group."
By offering carefully curated plans for each group, the CVB offers customized itineraries and experiences only found in Beaumont. Relationships play a large part in booking SMERF business, and we pride ourselves on keeping those strong within the community. Almost every niche or "hobby" group has a local chapter, church, or congregation that works with the Beaumont CVB to host their meetings in Beaumont. By working with local hotel partners, attractions and restaurants, the Beaumont CVB can make the different groups' stays in Beaumont the most enjoyable it can be.
A main goal of the Beaumont CVB is to make the meeting planning process as smooth as possible. We want the local groups who work with us to bring their meetings to Beaumont for years to come. Our city is special, and with the help of our partners, Beaumont's economy continues to grow by hosting meetings in Beaumont.
Some of the groups that continually book in Beaumont considered a "SMERF" Market are: Antique Car Club of America, Diocese of Beaumont, Hot Hearts Ministry, Lions International, Vietnam Veterans of America, Tri-City Corvette Club, and many more. 
Contact Tessa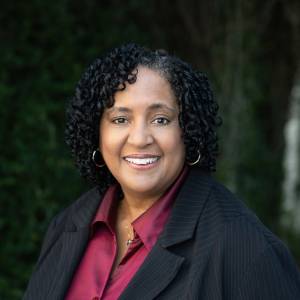 Tessa Myers, CMP
Senior Convention Sales Manager
Phone: (409) 880-3170
tessa.myers@beaumonttexas.gov
Tessa works to bring groups with common interests and hobbies to Beaumont. Her primary markets are Social, Military, Education, Reunion, Fraternal, and Weddings. Along with representing Beaumont at religious marketplaces and Military Reunion tradeshows, Tessa is responsible for assisting with familiarization tours.