You don't have to plan an extravagant day or spend a lot of money to make great memories with your family. Beaumont is home to several small but mighty places you can enjoy in a short amount of time. These hidden gems are around town and best of all, it's all FREE!
Babe Didrikson Zaharias Museum
1750 Interstate 10 E
Beaumont, TX 77701
(409) 833-4622
Open: Monday - Saturday, 9:00 am - 5:00 pm
FREE
How many times have you driven past the huge statue and museum? Maybe you have played soccer in the fields nearby? Why not go inside and check out Babe Didrikson Zaharias Museum? The museum documents the multitude of awards, records and achievements throughout the life of the region's hometown legend, the world's greatest female athlete and Olympic gold-medalist, Mildred Babe Didrikson Zaharias. Babe was not only an Olympic medalist, she also played some mean professional golf and more! Empower your little athlete by showing her women from Beaumont can do anything!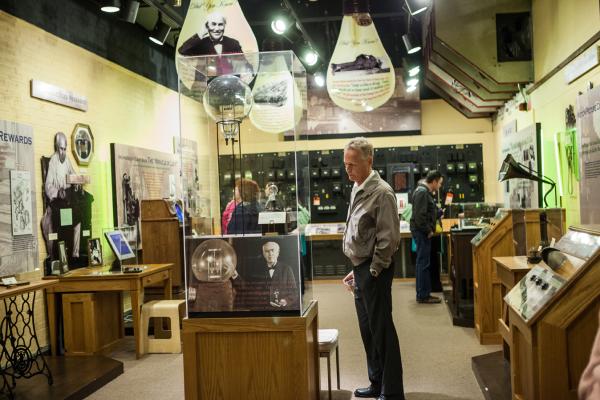 Edison Museum
350 Pine St
Beaumont, TX 77701
(409) 981-3089
Open: Tuesday - Friday 9:00 am - 2:00 pm & Saturdays 10:00 am - 2:00 am
FREE
We all use electricity, but how did it all start? Check out the interactive displays on electricity at the Thomas Edison Museum. The museum explains how Edison's inventions impacted the electrical industry in Beaumont and around the world. His inventions include the light bulb, motion picture technology and the phonograph to name a few. (Fun fact: The first thing Edison ever recorded was "Mary had a little lamb.") The museum includes hand written notes, photos and more. There is also hands on activities for kids including a computer that translates words into Morse code.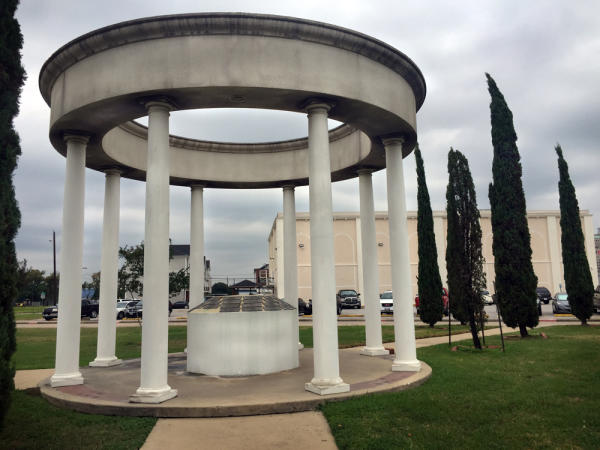 Italian American Society Piazza 
600 Block of College Street
Beaumont, TX 77701
Outside
FREE
The Texas Almanac lists Italians as the sixth largest ethnic group in Texas! Many of them live right here in Beaumont. The Italian American Society Piazza is a tribute to the hard work and dedication to our area. The colonnaded piazza is decorated with trees and bricks inscribed with Italian family names. Many of the bricks were dedicated by children of those who came from the old country. The unique architecture design of this memorial really is something to see!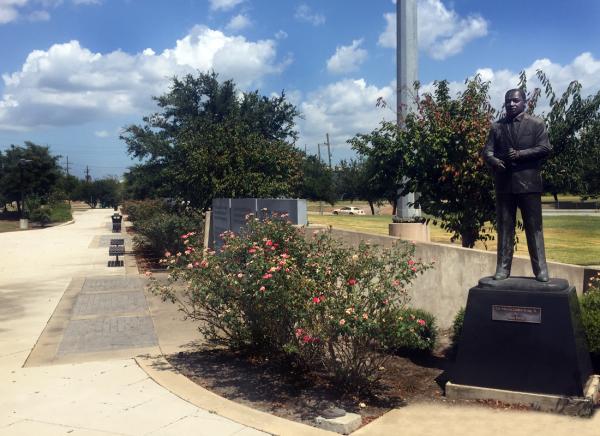 Martin Luther King, Jr. Park
1050 College Street
Beaumont, TX 77701
Outside
FREE
Civil rights leader Dr. Martin Luther King, Jr dedicated his life to achieving equality and justice for people of all colors. Here in Southeast Texas you can pay your respects to his life and legacy at the MLK Junior Park on College Street. The park features a commemorative plaque and statue. The stone display wall includes excerpts from King's legendary, "I Have a Dream" speech. There is also a large grassy lawn area and a few benches on site. 
Melody Maids Collection (inside Tyrrell Historical Library)
695 Pearl St.
Downtown
Beaumont, TX 77701
(409) 833-2759
Open: Monday - Saturday, 9:00 am - 6:00 pm
FREE
A true story of women making a difference - not just in Beaumont but around the entire world! The Melody Maids was an all-girls choral group founded in Beaumont, Texas in 1942. The women were directed by Eloise Rush Milam (1908-2008). The women traveled to Camp Polk, Louisiana to perform for the men stationed there. The performance was so popular, they started receiving invitations to sing at bases all over the country. In 1952, they took their first international trip, traveling to England. From there, they started getting paid by the Department of Defense Entertainment Branch to travel all over the world. Come see part of history at the Melody Maids Collection at the Tyrrell Historical Library in downtown Beaumont!
Mural at the Art Studio
720 Franklin St.
Beaumont, TX 77701
Outside 
FREE
Selfie, anyone? This small but mighty stop will take just minutes! It's the creative mural outside The Art Studio in downtown Beaumont. Check out the huge mural with different colorful scenes including mermaids and tornados… cool combo, right? Of course you can go check out The Art Studio next door. There are several ongoing exhibits as well as adult and youth art classes available.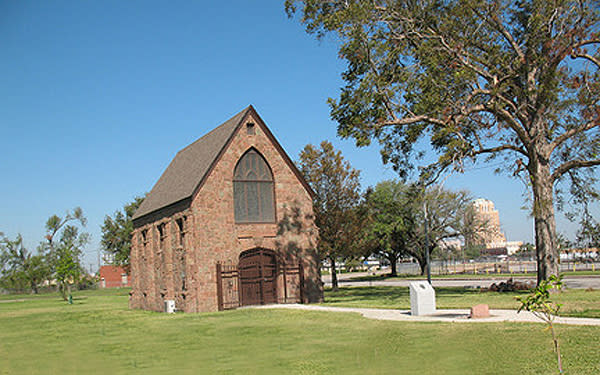 Temple to the Brave
1350 Pennsylvania
Beaumont, TX 77701
Outside
FREE
The Temple to the Brave has a cool name and a really cool purpose. This is a great stop around Memorial Day, Veterans Day or any day you want to pay tribute to servicemen and women. Located in Pipkin Park, the Temple to the Brave was built by the Daughters of the America Revolution in memorial of those who died in World War I. The date of the dedication - October 18,1932 corresponds to the day 18 years earlier when American forces suffered some the heaviest casualties of the war - just a few days before the armistice of November 11,1918 was signed. 
Once you get these "small but mighty" stops crossed off your Beaumont bucket list, move on to the "quirky" side!  From the Blues Brothers to the Muffler Man to a giant sized egg beater, you might not even realize some of these off the wall things are even in our area!