"New Year, New You" can be easier said than done, as we all know how busy life can be. There's not always time to slave for hours over the stove or even a desire to cook. Good news – you can still eat out and eat local without sacrificing your health goals. So, before you bury yourself in cookbooks, Tupperware containers, meal-prep printouts, or are simply starving and succumb to that fast food drive-thru, know there are plenty of quick to-go options and diet-friendly meals to keep you on track right here in Southeast Texas. 
For the Love of Foods 
For the Love of Foods is a locally owned and operated small business with locations in Beaumont and Nederland – and a bonus, they deliver. Their whole business model revolves around the notion that ready-to-go meals can be healthy and fresh without sacrificing taste. All their meals and snacks are less than 500 calories, and everything is prepared in-house. Where convenience meets budget-friendly, $12 gets you a nutritious meal that is anything but boring! Each week, they release a new menu to mix it up with favorites like Gluten-Free Chicken Parmesan, Vegan Asian Quesadillas, and even Italian Meatball Soup! Seriously, these meals are better than anything you'll find in that "eating healthy" cookbook, and grocery store pick-up will be a thing of the past. They also offer juice cleanses if you want to go all-in on starting clean.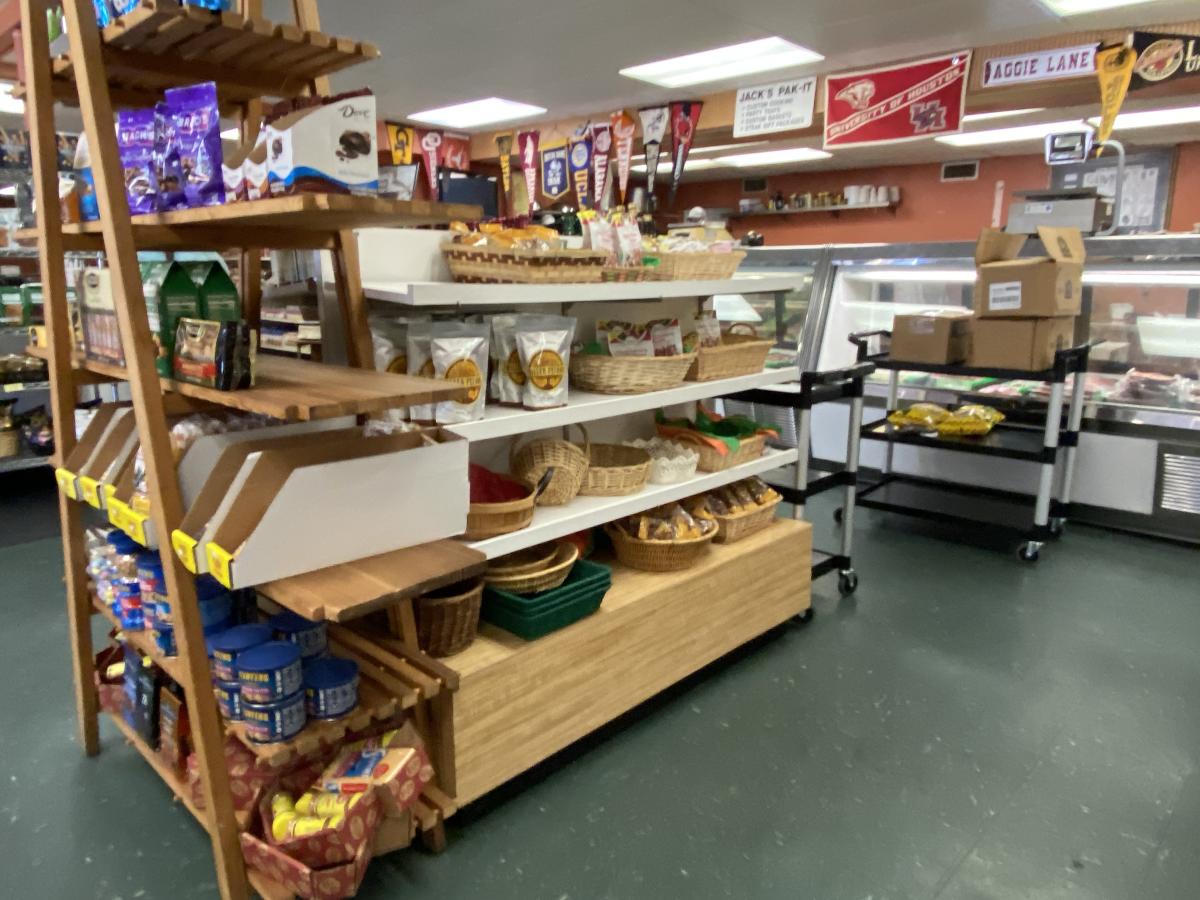 Jacks Pak-It 
Jacks Pak-It is a family-owned meat market, deli, and grocery store right in Beaumont. This is an excellent choice if you're looking to start meal-prepping in 2022, and it'll save you so much money! They have several meat packages available ranging from $100 to $150 to keep your freezer stocked for a long, long time. And keto lovers will rejoice at the variety of meats they offer. That's just the tip of the iceberg, though – they also offer daily prepared hot lunches, healthy garden veggie salads, and even gift baskets. Make it your one-stop-shop for all things pre-made and easy.  

Katharine & Co. 
Located in the historic Mildred Building, Katharine & Co is a long-standing member of the Southeast Texas community serving healthy, tasty food in Beaumont for over twenty-five years. In addition to their regular menu items, they offer weekly lunch specials, which are fresh, seasonal, and health-conscious. Favorites include the pecan parmesan crusted chicken, salmon salad, and Caprese panini. If you want to forgo the sandwich bread, they have tons of wraps, but their mix and match salads like green beans & artichokes and black-eyed pea & corn are also as creative as tasty. K2 Carryout is their to-go sister restaurant in the West End. 
This Fit Fuel 
Take the guesswork out of the equation at either one of This Fit Fuel's locations in Beaumont or Nederland. They value healthy, quality food above all else. As soon as you enter the store, your senses are overloaded with yummy smells and friendly people. And the best part? Variety! Their menu is packed with health-conscious items that come in four sizes from snack to gigantor to curb those cravings and hunger pains, and everything comes with two sides of your choice to ensure you'll be full, happy and energized throughout the day. They have breakfast, lunch, and dinner options, and can even deliver to you on those extra hectic days. Favorites include smoking sriracha honey chicken, duck fries, key lime shrimp, and turkey chili. 

Current 
In the downtown area, you must check out Current in the Edison building. They have an entirely customizable macro menu with carbs/proteins/fats spelled out for anyone doing the Keto, Balanced, Bulker, or Trimmer with entrees starting at just $8. Order from the kiosk in the lobby or get it delivered right to you. You can expect re-vamped twists on classics like Shrimp Scampi, Fish & Quinoa, and Steak Hash, which are all items on their Macro Prep menu that will leave you satisfied and proud of yourself for not breaking that stride!  
Eating healthy in 2022 doesn't have to be mentally or financially challenging. Beaumont has so many great options, and each of them is so creative with its offerings. So really, there's no excuse to fall back on those resolutions. You can do it – and we believe in you!