When planning a faith-based meeting in Beaumont, the Beaumont CVB has the tools, resources, and staff to make the process as easy as possible. At the Beaumont CVB, we are "TEXperts," and are here for your planning needs. From hotel accommodations and venue options, to restaurant and activity recommendations, we can do it all. We will tailor your experience specifically for your group, so that it will be a success for all that are involved. We cannot wait to welcome you to Beaumont!
What is the one thing religious meeting planners and attendees need to know when considering Beaumont?
Beaumont, Texas is more than just a meeting destination, it is an introduction to Texas Friendly and Bayou Fun! Not only is Beaumont home to diverse houses of worship, but also Beaumont has a broad spectrum of hotels with meeting spaces that makes us a perfect choice for religious meetings and conferences. In addition, we have an eclectic food scene with local restaurants. We also have a variety of excursions ideas that will give your attendees a taste of our city and let them explore southeast Texas area while having some Cajun entertainment. Beaumont is all about fellowship, faith, and fun!
What makes Beaumont a good fit for the faith-based market?
Beaumont provides a fantastic value for any faith-based meeting's bottom line as well as being affordable for your attendees. We have the accommodations, attractions, and activities for your faith-based meeting, whether large or small, youth or adults, or family groups. Beaumont is a diverse and welcoming community that is faith-friendly because we embrace all cultures, nationalities, ethnicities, and all denominations. With the coziness and convenience of small town, it only takes 15 minutes to get anywhere within the city. Moreover, Beaumont is an easy drivable destination; being conveniently located on Interstate 10 between Houston and Louisiana. Furthermore, Beaumont has direct flights on American Airlines through our local regional airport. Plus an Amtrak stop, it makes getting here quick and easy.
What is the one thing religious meeting planners probably don't know about Beaumont?
Did you know that you can hold a gator, hold a meeting, experience worship, and explore our faith trail – all within the city limits of Beaumont, Texas! Where else but in Beaumont will you find an enormous Dalmatian-spotted fire hydrant, see the biggest alligator in Texas, visit a museum dedicated to the first discovery of oil in Texas, and tour several historic church buildings? Our Faith Trail allows religious groups to explore Beaumont's historic places of worship showcasing various architecture styles as well as denominations. Walk a labyrinth as an outdoor prayer meditation activity while on your Faith Trail. You can add parts of this excursion as a walking tour, do as a bus driving tour, or just select one church sanctuary to visit whenever you choose Beaumont as a location for your next spiritual retreat, training, educational conference, or religious meeting.
Is there anything else that religious organizations and their meeting planners need to know about?
To get complimentary extras for your next convention, reach out to Tessa Myers at the Beaumont CVB to make planning your faith-based meeting easier and to save you time and money. Tessa can get you a complete hotel/meeting venue Beaumont bid package and as well as guide you towards the options and extras that will make your overnight religious convention an inspired event. Now is the time to start this dialog as we are already booking meetings for the future.
Contact Rebecca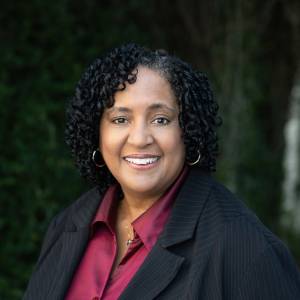 Tessa Myers, CMP
Senior Convention Sales Manager
Phone: (409) 880-3170
tessa.myers@beaumonttexas.gov
Tessa works to bring groups with common interests and hobbies to Beaumont. Her primary markets are Social, Military, Education, Reunion, Fraternal, and Weddings. Along with representing Beaumont at religious marketplaces and Military Reunion tradeshows, Tessa is responsible for assisting with familiarization tours.