Pho? In Beaumont! Yep! First off, It's OK if you don't know what Pho is. After doing much research I've discovered "pho" is often called liquid heaven. It can cure a broken heart and apparently is the best hangover remedy ever. Pho = happiness. And, now you can get your pho fix in Beaumont.
Sweet Basil Vietnamese Noodle House is now open at 4026 Dowlen Road. Owners Calvin & Be Pham grew up in Southeast Texas. They graduated high school and college from Beaumont and have always wanted to serve the community in some way. 
"We've always dreamed of having a business," said Calvin. "We are passionate on behalf of serving the community up most with quality and fresh ingredients daily."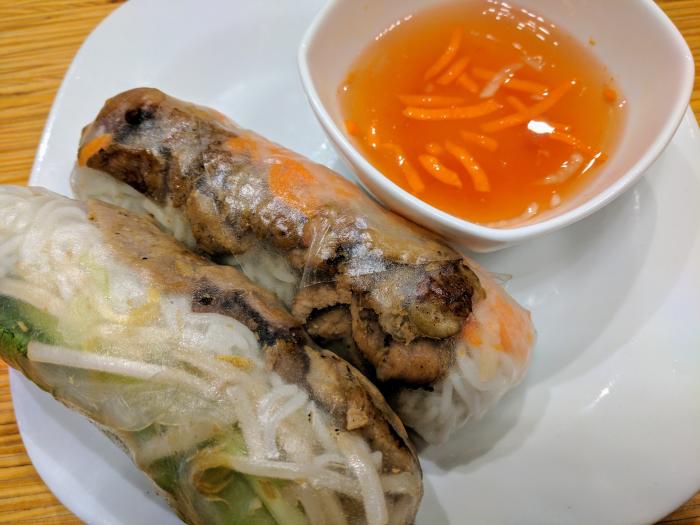 As soon as the place opened up, word got out: This place is good. There are dozens of positive reviews from customers who have enjoyed Sweet Basil and the unique menu items.
"Sweet Basil is a must if you enjoy Vietnamese food or want to try something new! You won't be disappointed!"
"It's refreshing to have more variety of food in Beaumont!"
"We really just need good pho in our lives!!"
You might be asking, "What is Pho?"  Pho is a Vietnamese noodle soup with broth and rice noodles and usually includes a variety of herbs - mainly cilantro. You can put whatever you want on top including beef, chicken, shrimp or veggies. You can eat it for breakfast, lunch or dinner. "Pho" is pronounced "Fuh" (not "dough" like I thought). It's also good to know: It's considered polite if you make noise while eating it - like slurping. The more noise you make the more you are complimenting the chef! So, go for it!
At Sweet Basil, you know you are somewhere special as soon as you walk in. There is an open feeling and a cool vibe with a bar decorated with aluminum, unique "modern" light fixtures and a variety of art on the walls. I asked Calvin why he thinks the restaurant has gotten such a warm, positive welcome in Beaumont. He says it comes down to making the customer happy. 
"We delivered quality, cleanliness, customer service and fresh ingredients," said Calvin. "We focus on fresh ingredients." 
For starters, try out one of the most popular items on the menu: The Hot Mess Fries. It's fries topped with ribeye, sweet soy sauce, spicy aioli and scallions. One reviewer said, "Don't question it, just order the hot mess!"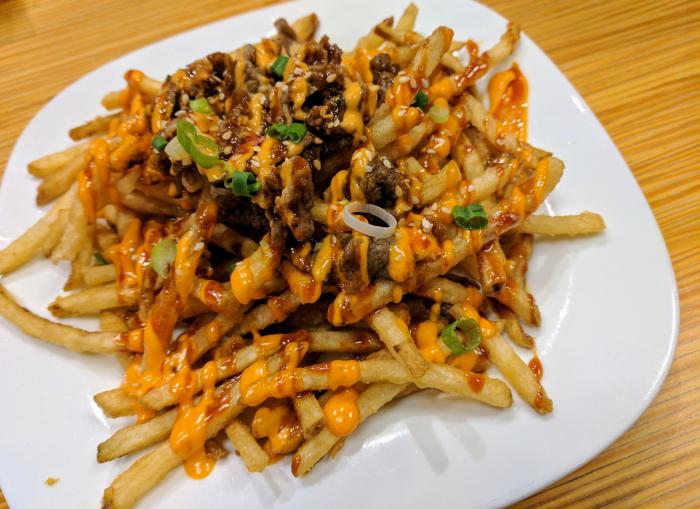 Now, for the Pho. It's garnished with scallions, purple onions and cilantro with a side of bean sprout, basil, lime and jalapeño. You choose your toppings which include: seafood, brisket, rib-eye, chicken, beet meatball, rare steak and brisket. You can even upgrade to the "train" or extra large portion size!
Another customer favorite is the "Shaken Beef" which includes jasmine rice stir-fry with eggs, carrots, soy sauce and green onions. If you aren't into beef there are also vegan options including tofu!
You wouldn't be in Beaumont if there wasn't crawfish on the menu. This Vietnamese style Cajun Crawfish has a garlic butter sauce glaze. Read more on how and where to eat crawfish in Beaumont.
Save room for dessert! The beignet balls are a staple to finish off every meal. They are cooked to order and topped with white powdered sugar or matcha green tea powder. 
Everything on the menu is made fresh daily and local foods are used for the menu items when available. Sweet Basil is open for lunch and dinner.