If you haven't heard already, Mardi Gras Southeast Texas is coming to Beaumont February 11-14, 2021 and will take place in Downtown Beaumont at The Event Centre. Mardi Gras of Southeast Texas is a nonprofit volunteer organization with proceeds from the event going back into the community. The event will consist of three days of parades, live music, delicious food and carnival rides.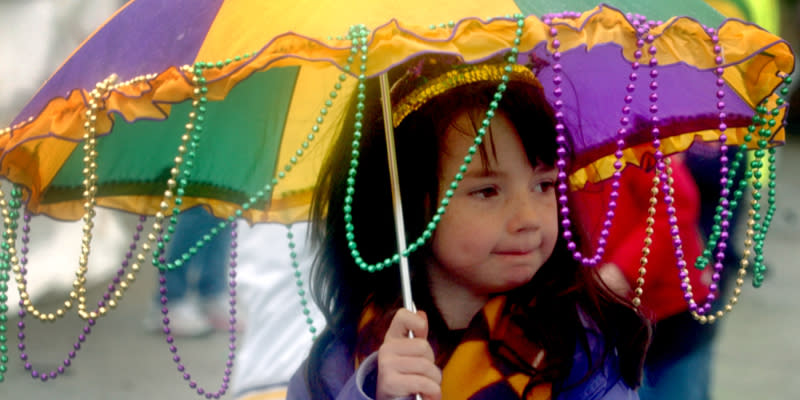 Entry Fees and Wristbands:
$10 on Thursday and Sunday; $15 on Friday and Saturday (Children under 12: FREE)
Carnival Wristbands: $20 in advance; $25 on site
Parades:
Thursday:             6:00 pm Courir Du Mardi Gras
Friday:                  7:00 pm Krewe of Krewes Parade
Saturday:              5:30 pm Motorcycle Parade
                6:00 pm Aurora Grand Parade
Sunday:                2:00 pm Umbrella Brigade Parade  
                             4:00 pm Motor Parade (anything that rolls)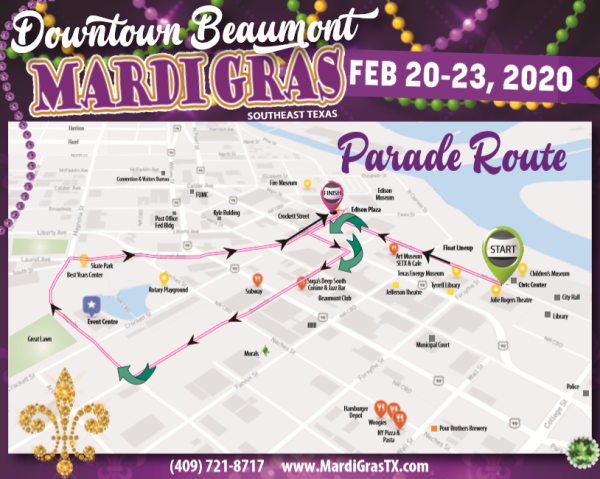 Click here for more information about Mardi Gras 2020!