From the woodlands to the wetlands and the beaches to the bayous, Beaumont and southeast Texas have more than enough options to keep guest entertained while meeting in Beaumont. Whether a meeting planner is looking for a unique pre- or -post trip that gives attendees the chance to explore the natural wonders of the area, or the opportunity to meet outdoors, the Beaumont CVB sales team can make that happen.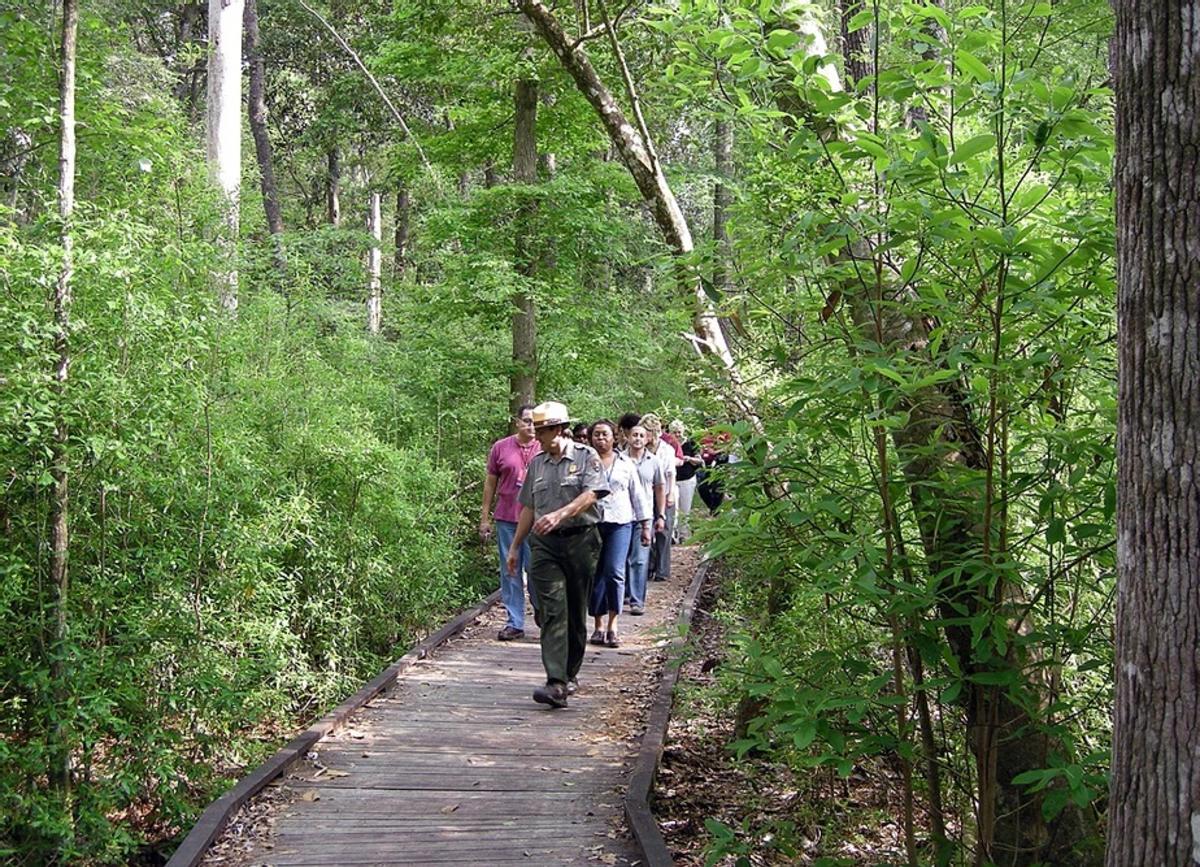 Hike the Big Thicket National Preserve
Southeast Texas is not a stranger to outdoor wonders. Our area is home to beautiful habitats with breathtaking views. One of those being the Big Thicket National Preserve. Located just outside of Beaumont, the "biological crossroads of America" is over 100,000 acres with approximately 40 miles of hiking trails, perfect for your group to explore with or without a guide.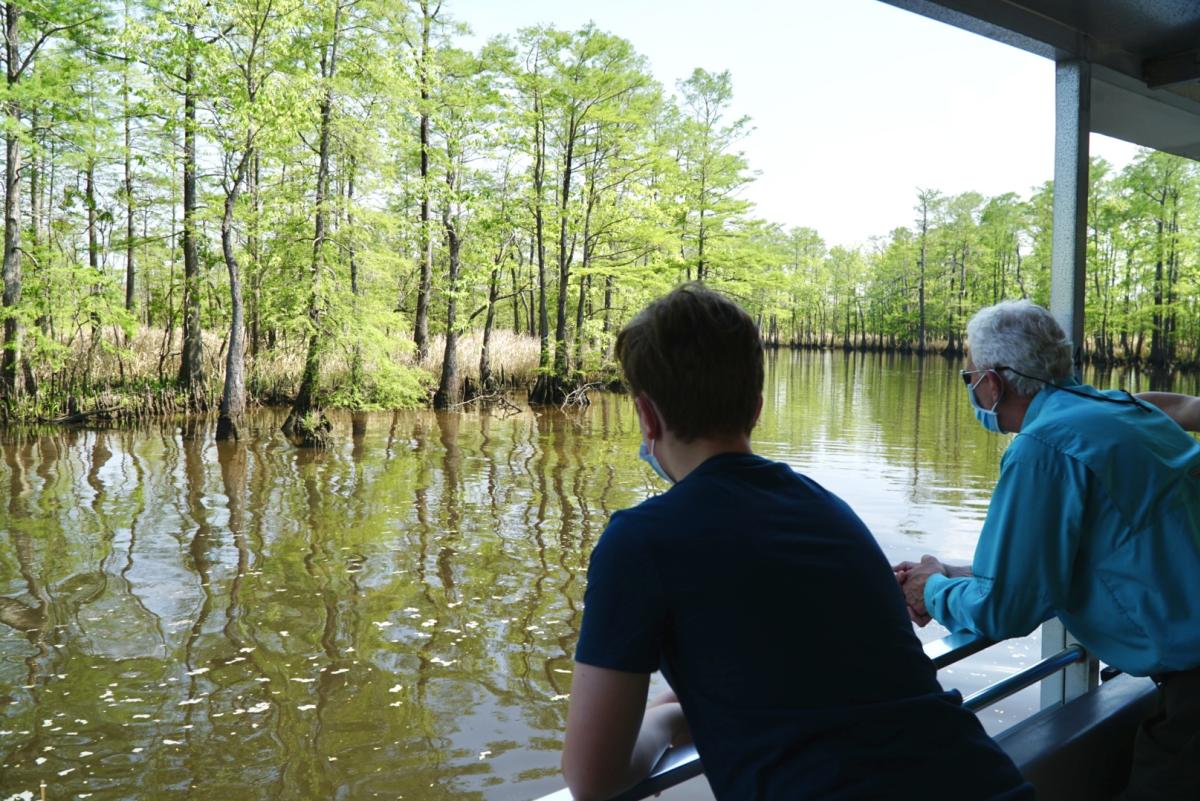 Ride on the Ivory Bill Boat Tour
The Ivory Bill, named after the illusive ivory-billed woodpecker, is a pontoon boat that provides a unique setting for your next gathering. Operated by The Big Thicket Association, lose yourself in the beauty, serenity, and wildlife of Beaumont as you and your group relax aboard this slow-moving boat. The boat accommodates up to 40 guests and offers a covered, open-air deck along with perimeter passenger seating, providing both comfort and safety.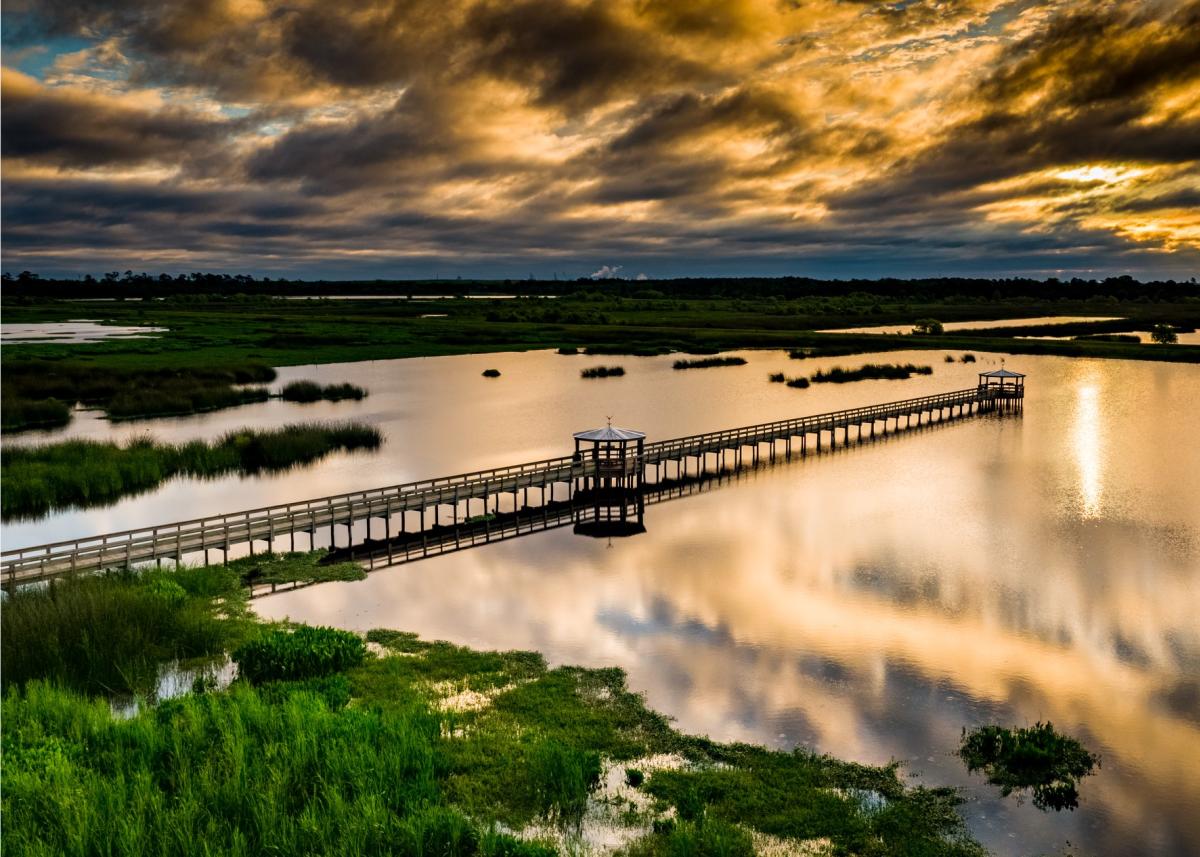 Explore Cattail Marsh Wetlands
Located just two miles off Interstate 10 and area hotels, the 900-acre scenic wetlands of Cattail Marsh, located inside Tyrrell Park, are a sight to behold. This hidden oasis is the perfect place attendees can enjoy as a group or a quick trip on their own. Home of the Cattail Marsh Wetlands Education Center, the wetlands offer 12 miles of hiking and biking tails, birdwatching, horseback riding via Tyrrell Park Stables, and wildlife viewing.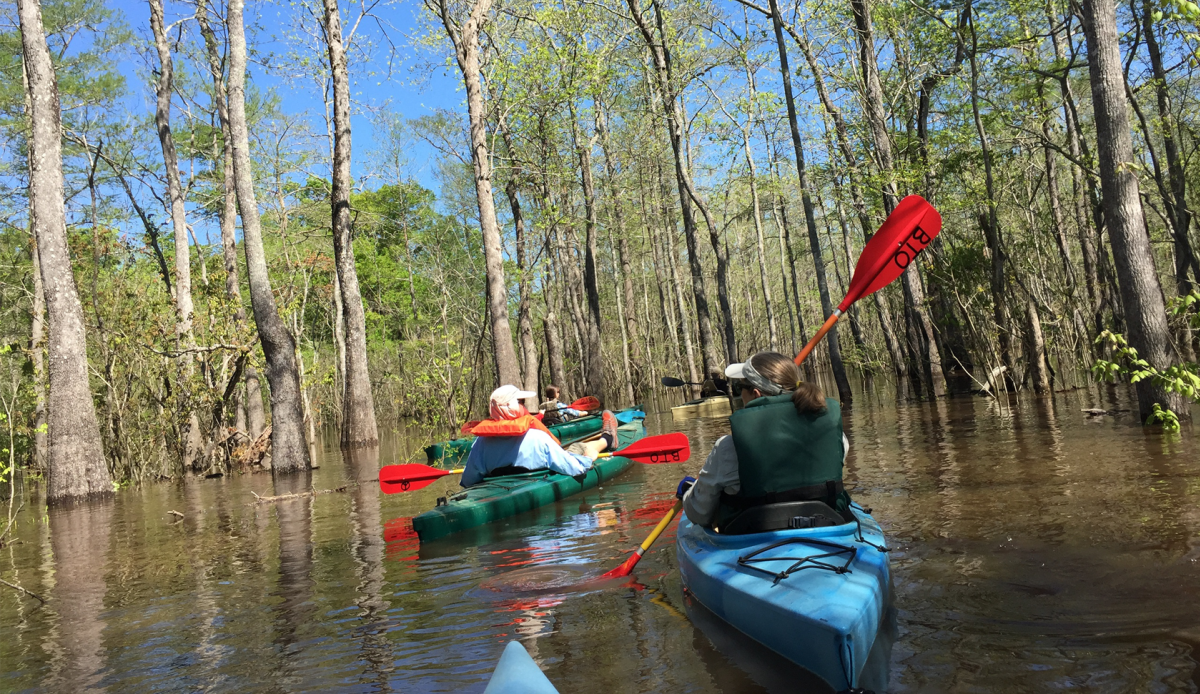 Kayak the Big Thicket National Preserve
Get on the water with Big Thicket Outfitters and have your group kayak the Big Thicket National Preserve. Meander savannahs, floodplains, slope forests, grasslands, and sandy lands. There are rare wild orchids, obscure wildflowers, brilliant carnivorous plants, and mile-high longleaf pine trees that leave a desire to return time and time again to uncover something new with meeting attendees.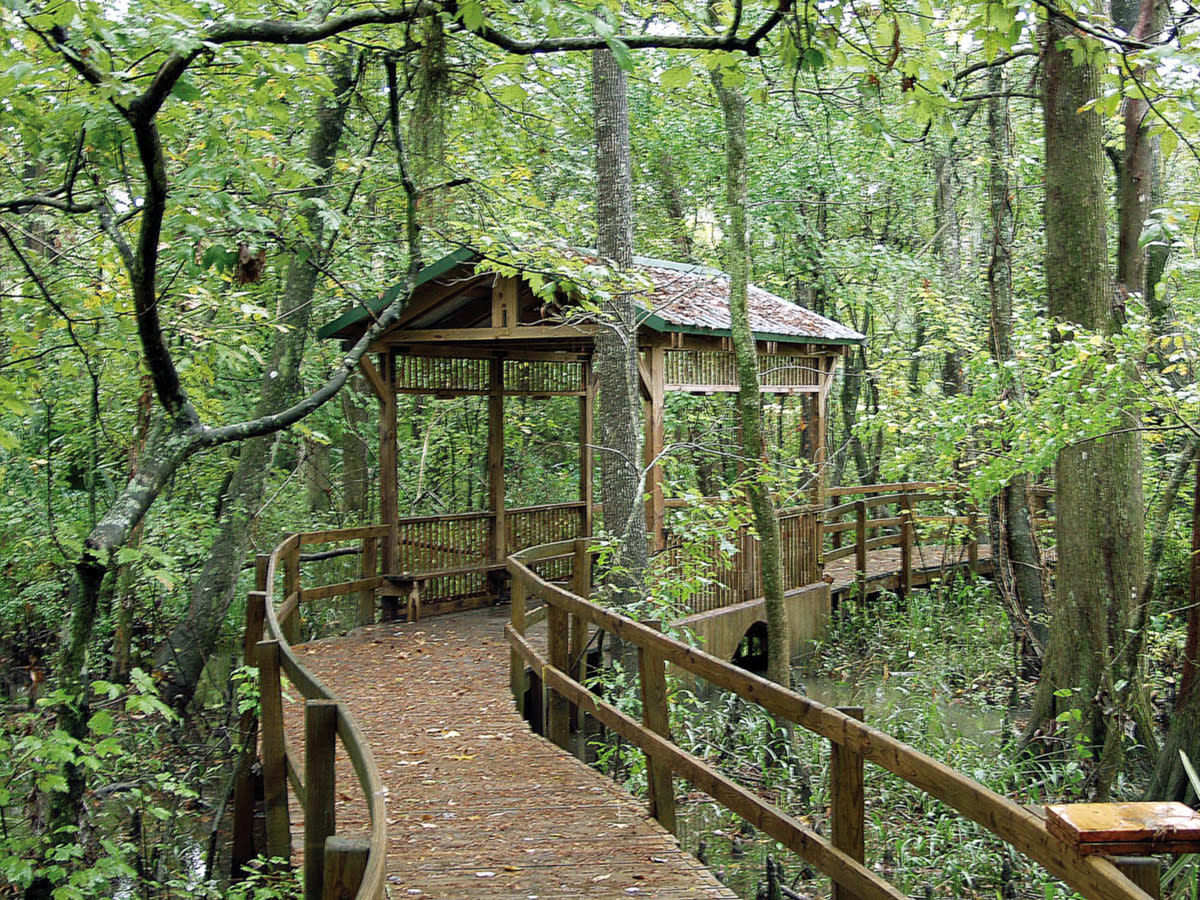 Stroll Shangri La Botanical Gardens
Take a quick trip to Orange, Texas to visit the Shangri La Botanical Gardens. This 250-acre space lends itself to beautiful sights that let you escape from it all. Tour a variety of gardens from ponds to bayous, viewing a plethora of plants and wildlife. Set up a tour for you group and get to exploring.
For more information on how the Beaumont CVB can help plan a pre-or -post trip option for your next meeting, convention, or sports tournament, contact Freddie Willard at freddie.willard@beaumonttexas.gov or 409-880-3160.