There has been no busier year than 2017. Sometimes it seems like 24-hours doesn't leave enough time in the day for work, errands, and quality time with the ones you love. Interestingly, when it comes to feeding you family, most baked goods and dinner items
you see these days often come from local grocery stores or neighborhood restaurants due in large part to time constraints and pure convenience. Although we are grateful to have these easy options, nothing quite compares to a slow-cooked, homemade meal.
With the holidays fast approaching, there is no better time to bring the family together. Memories made in the kitchen are everlasting and are easy to recreate with each passing generation. Whether it's mixing up a rich-tasting, chilled Egg Nog to sip on while listening to Christmas carols, or a creamy Buttermilk pie to add amongst the smoked turkey and green bean casserole that decorate the family dinner table, we've got a few of our favorite holiday recipes to share with you. 
Back during the good ole' days when the McFaddin family was known for hosting lavish festive parties in their mansion, guests of Mamie McFaddin were eager to dance the night away and sip on her creamy, rum holiday Egg Nog. 
Decades ago, members of our community were delighted when McFaddin-Ward volunteers decided to publish this much talked about recipe. There truly is no other drink in Beaumont as historic as Mamie's famous Egg No. Present-day locals can find this frothy holiday beverage served during Christmas tours of the McFaddin-Ward House, minus the alcohol, of course. It's destined to be your new favorite drink during winter festivities and definitely one you should invite into your home during the month of December.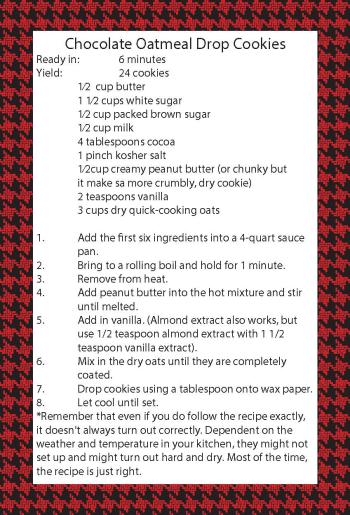 When the weather is cold and the Christmas carols are echoing throughout the house, memories of mixing up sugary, sweet oatmeal cookies bring me back to the days I was a little girl. Although this recipe is well-known in some families, it is definitely an easy recipe that could be recreated in every household. Not to mention, an easy option to leave out for Santa and his elves.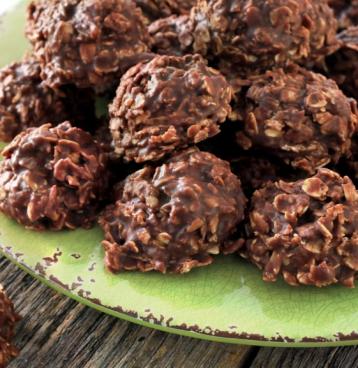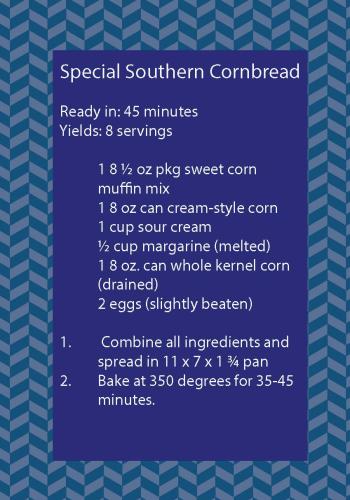 Sure, cornbread seems like an average side dish that can easily be store bought. However, you won't find a recipe like this served by any local grocer. Every Texan needs a standout Southern dish with a tasty twist to serve during the holidays. We have just the recipe to delight your family and take your basic cornbread to the next level.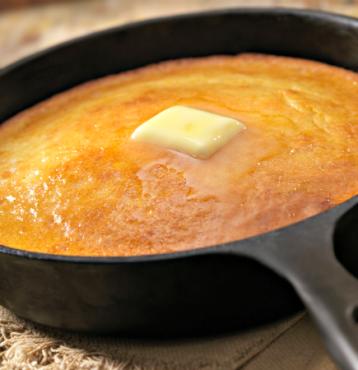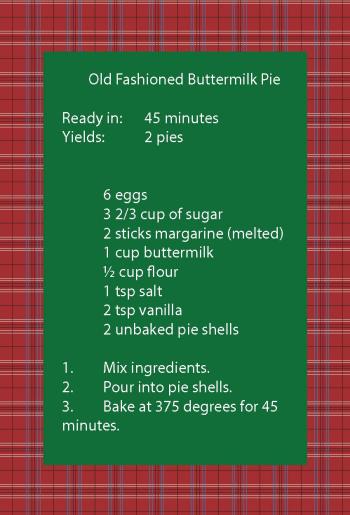 Back during the days when margarine was called "oleo," my mother and great-grandmother handcrafted homemade buttermilk pies each holiday season. This classic, Southern pie has been served during holidays for generations. A pinch of salt here, and cup of sugar there. This Buttermilk pie recipe is made with the simplest of ingredients that create a mouthwatering dessert for all to indulge in after dinner is served.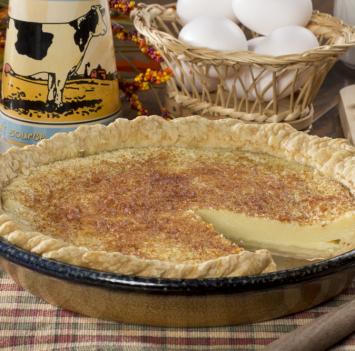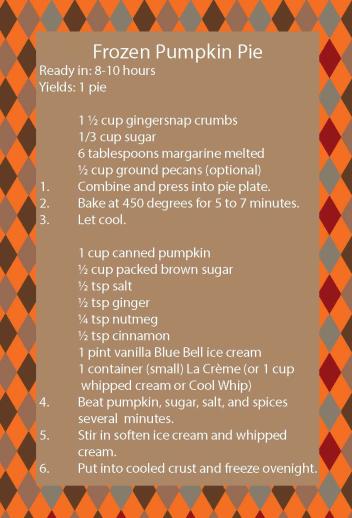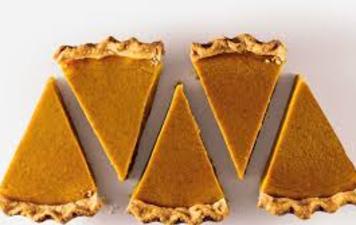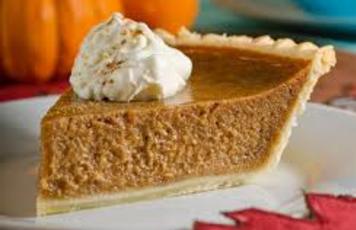 Holidays are all about making memories with the ones you love. There is no better place to start than in the kitchen. Why do people still choose to bake? Here are a few reasons why from a few Southeast Texas residents:

"I bake goodies and have since my children were small. I do it for family, friends, neighbors, coworkers and postal and garbage guys. Now, since my kids are grown. We all get together and bake. It is a real special time for us to get together. I hope it becomes a tradition for my kids to pass down because it is so special to me."  – Christie Noble Pickens   "I will be doing everything from scratch. Now that my daughter is 12 she can help and I'm able to start instilling the little secret recipes and hopefully a love for serving and gratitude in her. It brings our family together and gets us in the holiday spirit!" – Stephanie Arick Hartman   "I love baking because it gets me in the holiday spirit! And I'm in control of ingredients, meaning that they can be higher quality. Plus, there's so many possibilities of recipes I can make but the store usually only has plain Jane offerings." – Mattie Carl Riu