Salads are typically an afterthought on menus, something to appease the vegetarian or placate those with dietary restrictions. But no one said a bowl of greens had to be boring…or even green. Making veggies the star of the show is actually a real challenge to make them tasty and filling enough to compete with some of the more standout menu staples. We've rounded up the best salads in Southeast Texas that'll help you keep your resolutions while still allowing you to eat out and support our local haunts.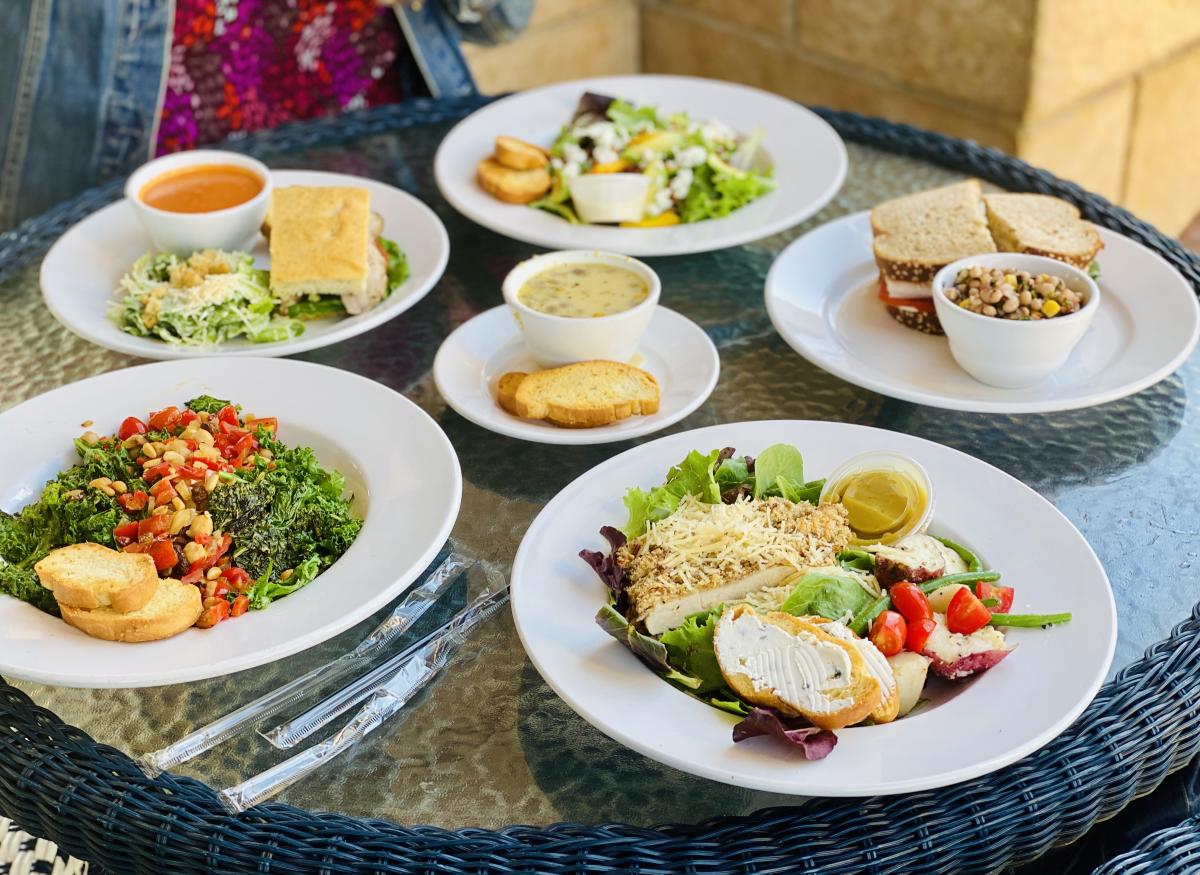 Pecan Parmesan Crusted Chicken Salad – Katharine and Co.
The moistest, juiciest baked chicken you'll ever taste, Katharine's signature pecan-crusted chicken is offered in a variety of ways, from sandwiches to entrées, where it's the star of the show. But the lighter version sits atop a bed of tomatoes, green beans, potatoes, and mixed greens, in a delightful bowl finished with honey mustard and goat cheese toast that you'll want to make part of your standard rotation. Other leafy must-try's include the warm wilted kale salad, the salmon salad, and mango avocado mix.
Grilled Quail Salad – Texana Grill
Known for their fancy, exotic game meats on dinner and lunch plates, Texana didn't skimp on the green versions. The quail salad is smoked and honey glazed, accented with Granny Smith apples, bacon, onions, and mushrooms served atop a spinach bed. If you're not into eating feathered friends, they also have grilled chicken, shrimp, scallop, or sirloin salad toppers on the menu.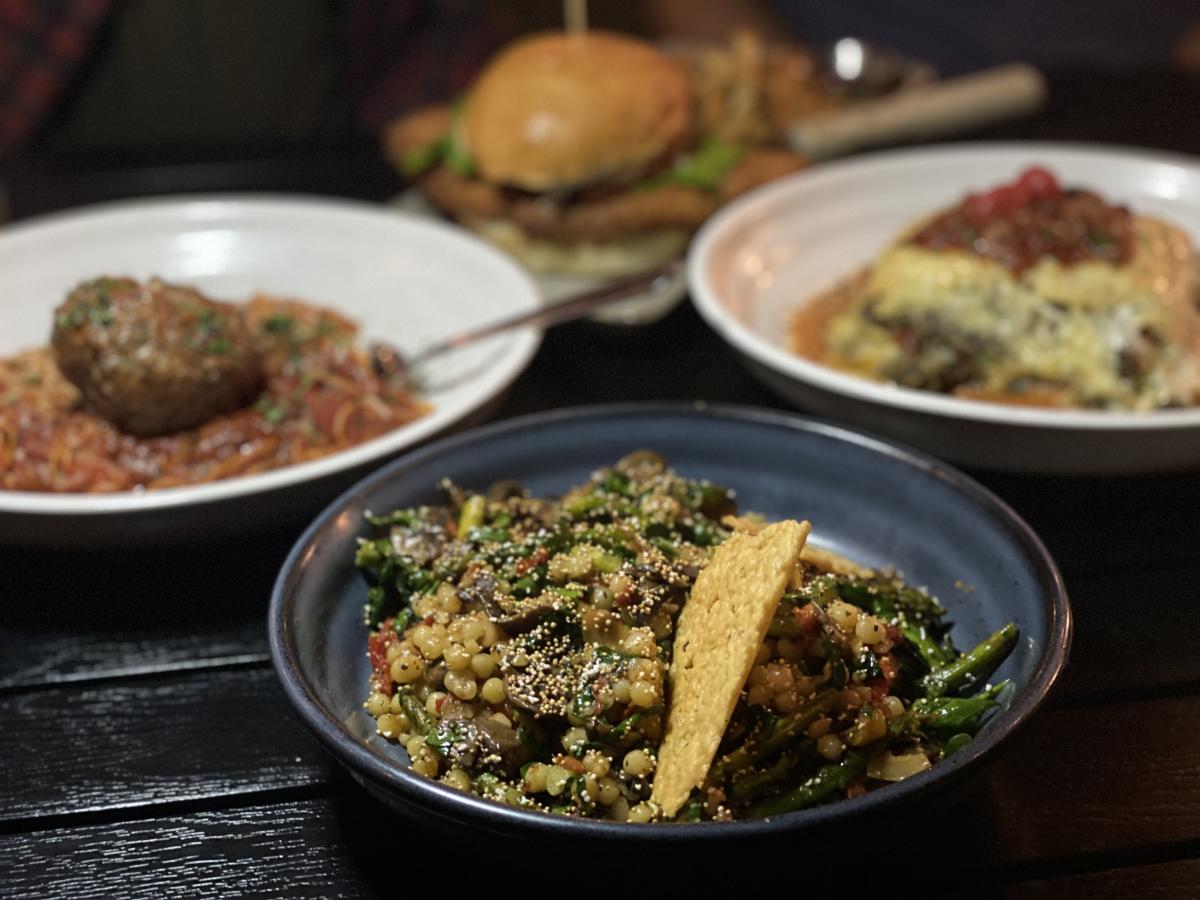 Buddha Bowl - JW's Patio 
A new addition to the Beaumont dining scene, JW's Patio pushes the boundaries with their creative, health-conscious bowls that were unique to Southeast Texas. Served warm, this delightful mix of roasted butternut squash, quinoa, fennel, cabbage, almond, sunflower seeds, avocado mousse, basil pesto, peas, and zucchini taste like autumn in a dish. If that doesn't tickle your fancy, give the spinach couscous, King Tut Faro blend, orange fennel salad, watermelon salad a try. Even their patio platter is a colorful blend of veggies and dips.
Flank Steak Salad – J.Wilson's
John Wilson's original venture has a few protein-rich salads on the menu for something a bit heavier. A perfectly seared steak topped with goat cheese, honey pecans, and strawberry balsamic is just one of the options for a heartier plate of greens, but you can also get a bunless burger or shell-less tacos served in salad form too.
Braised Pork Belly Salad – Finch Hutton
While pork fat's not exactly on many diet plans, this non-traditional salad at Finch Hutton is still worth tasting. Braised in wheat beer and tossed with jalapeños, onions, watermelon, and pineapple, it's dressed in an Asian vinaigrette for a sweet heat. If that's not your style, they also have a few leaner options like a tomato salad with bacon, blue cheese, and pesto, a traditional Caesar, and a shaved cabbage house salad tossed in Creole dressing.
And if all else, fails, you can always head to the salad bar at Jason's Deli or Salata to make your own mix.