Leaving A Legacy
Most people don't know in 1943 Beaumont was part of a movement of hateful race riots across the nation. It's a fact Gordon Williams first came across from a simple line in a book. Curiosity and creativity turned that one sentence into a project years in the making with Beaumont now getting national attention for a different reason. And how does salsa dancing play into all of this?
"Creativity has the power to bring people together to accomplish great deeds," said filmmaker Gordon Williams.
Gordon Williams is the TV studio operations manager at Lamar University in Beaumont, Texas. He's been helping to teach young people the in's and out's of television production since 1999 at Lamar. Besides impacting hundreds (maybe thousands) of students through the years Williams has always had a passion for filmmaking and for being a part of something bigger than himself. When he first came across the small amount of information on the Beaumont race riots his creativity wheels started spinning. 
"In early 2000's my business partner Wyatt Cagle and I started interviewing different people about the riots," said Williams. "Our plan was to find out as much as we could about what happened and bring it to life in a documentary."
Then life started happening and the pair was unable to complete the project. In 2012, Gordon Williams along with Wyatt Cagle (film director) and Kenneth Dupuis (film producer) decided to use the material they had researched and turn it into something that could reach and impact the community. 
Fatherhood and Filmmaking 
"Wyatt had just become a father and my other teammate Kenneth found out he was going to be a father," said Williams, "I kept thinking about the impact my father had on me. The theme of Fatherhood just kept coming out. These were all inspirations for The Example."
The Example (produced by G Sharp Productions and CGL Studios) is a historical fiction short film set during the 1943 Beaumont Race Riots. In the project, two fathers make difficult decisions to protect their families that force them to question their morals, loyalty and manhood.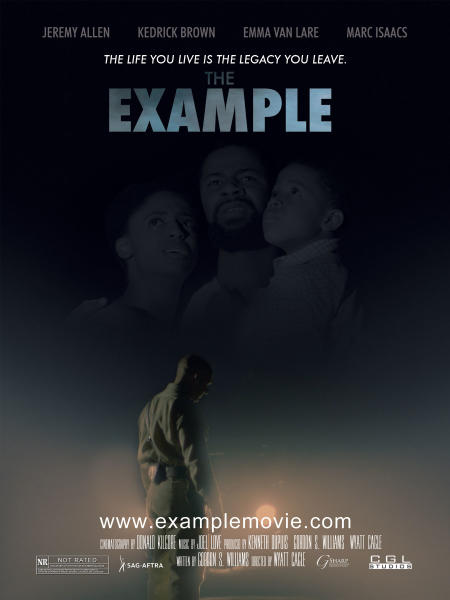 "It was an opportunity for us to introduce history or a piece of history about the area very few people knew about."
As he poured his heart and soul into developing the film, the content and subject matter really hit home for Williams. He says it was one of the most difficult projects he has ever worked on.
"There is a scene in the movie where an officer spits in the face of Carver (the black father). I was there on set and I had to turn away. I couldn't watch," said Williams. "It was difficult for me to write and it's still difficult for me to watch because, for me, I connect with Carver and his struggle and what he faced. It's hard not to picture myself in that position."
Community Coming Together
The film was shot in Tyrrell Park in Beaumont and in Old Town Orange. Williams says it was important to see this diverse cast and crew, different ages and races come together to work on this project considering the subject matter. 
"It was also a beautiful sight to see this cast and crew celebrate their accomplishments at the Southeast Texas premiere of 'The Example' at the historic Jefferson Theatre in downtown Beaumont, streets away from where the riot took place in 1943."
Williams says he doesn't think 'The Example' would be what it is today without Beaumont.
"The community is very welcoming to filmmakers," he said. "When someone comes in with a project the community is very willing to open their arms as far as volunteering, resources or support to help these projects happen. Some people donate financially, some people donate their time or discount series. I'm hoping more film production will happen in the future."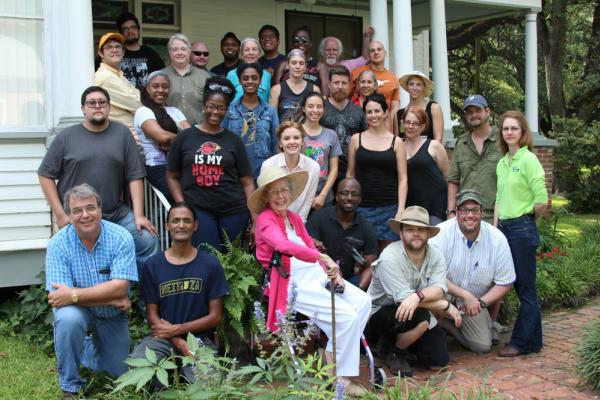 "The Example" has been named the "official selection" at several film festivals including the Pan African Film Festival, Tryon International Film Festival, West Texas Film Festival, Central Michigan International Film Festival, the Boomtown Film and Music Festival and more. Williams and his team agree the impact of the film is bigger than the accolades.
"As filmmakers we are hoping it can start a conversation or continue a conversation," said Williams. "I hope people get the humanity and commonality that is displayed and they see similarities in the characters and they are wanting the same thing. It's important to me in creating this that came across."
Creative Steps
Williams' creativity doesn't stop with TV and filmmaking. He also finds inspiration, of all places, on the dance floor.
"I took a free dance lesson at a restaurant and got hooked," Williams laughs, "I took more lessons and started teaching a couple of years after that. We've been at Cotton Creek for more than seven years hosting Salsa dancing nights and having fun."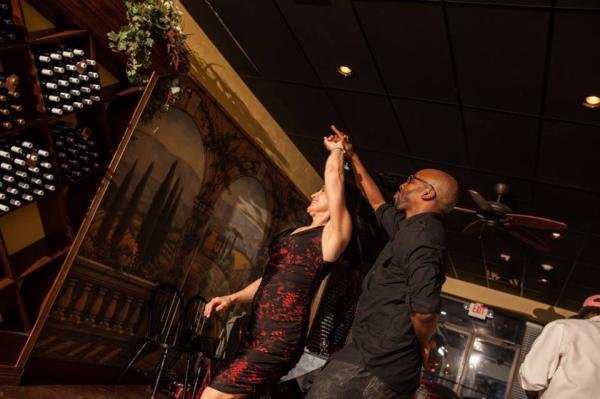 "I love creativity. Being in love with the process whether that's creating a short film or helping students with their newscasts or creating commercials or salsa dancing. I enjoy being creative and being passionate about what you do."
The Example inspires with this quote: "The Life You Live is the Legacy You Leave," and we agree Williams and his team are an example of just that. To see video clips from the movie and to check out more on the cast and crew, see: http://www.examplemovie.com.