Need help in finding the perfect meeting location for your next convention while searching for a good deal for sleeping rooms for these meeting attendees? Look no further than the Beaumont CVB. By choosing to connect with the CVB's Convention Sales Team, you have secured a valuable and complimentary partner to assist you in the meeting planning process. Want to know more? Read on to meet the Beaumont CVB Sales Team & learn how they can help you!
Freddie Willard, Director of Sales
Originally from Anahuac, Freddie soon came to Beaumont where she has a background in hotel sales, before joining the Beaumont CVB in November of 1997. Freddie is responsible for directing the sales efforts as a meeting and sports destination.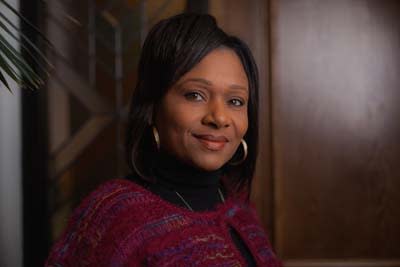 What is one of your most memorable moments on the job?
Picking up the Director of the Texas Association for Pupil Transportation from the airport and immediately being told that he was thinking about changing destinations for his annual conference. I knew I had to do something to win him over. During the site visit, I told him I had a quick stop to make. I took him to a City Council meeting where I had it set up for Mayor Ames and the City Council members to welcome him to Beaumont and tell him how much they appreciated him considering Beaumont. The mayor in a big city may not have the time to meet with you. I reminded him of the perks that came along with a smaller destination, such as no parking fees, no traffic and lower hotel rates. In the end, our Texas hospitality, a creative Mardi Gras themed event idea and the Beaumont CVB's personalized service won him over. The CVB's staff lined up a Zydeco band and acted as judges for the best Mardi Gras Costume contest.  We welcomed 900 attendees to Beaumont with TAPT!
Rebecca Woodland, Convention Sales Manager
A Beaumont native, Rebecca worked in the museum field for over 30 years, before becoming a member of the Beaumont CVB sales team in 2003. Rebecca is responsible for booking conventions in these markets: Social, Fraternal, Greek Letter Societies, Hobby & Avocational, Religious and Military Reunions.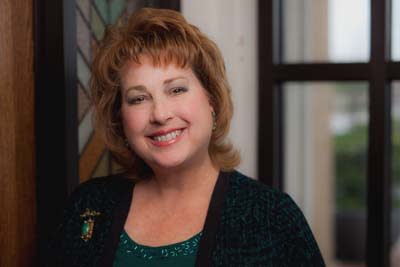 What is one tip you have for meeting planners?
Be flexible with your dates and agenda to take advantage of special rates and distinctive attractions & venues. Add something fun that is exclusive to that destination and tap into unique offerings and services that are only available to those clients who partner with the CVB when planning their meeting. 
Susan Jackson, Convention Servicing Manager
Peruvian by birth, Susan lived in Pennsylvania before moving to Beaumont. Susan began her career at the Beaumont CVB in 2010. Susan is responsible for booking family and class reunions and supports all of the convention sales team efforts by coordinating CVB services for each convention client.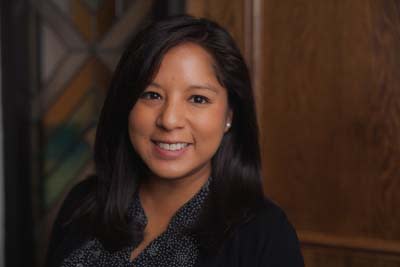 What is one area in which you specialize that helps meeting planners?
Event Volunteers. For many organizations an event's success is dependent on a network of volunteers. Here at the CVB, we have a dedicated team of volunteers that help with a variety of events and use their skills and talents to welcome each visitor into our city.
The Beaumont CVB's Convention Sales and Servicing Team is ready to share their expertise so that planning your meeting is fun, easy and successful! From assistance in selecting a hotel and meeting spaces, to site visits and entertainment suggestions, the CVB's sales team can offer you support from start to finish plus help you find all the extras to make for a great meeting. 
Get to know more fun facts about your sales team and contact them here.