It's beginning to feel a lot like Spring in Beaumont! Let's be honest, some days it feels more like summer. Either way, there is plenty to do outdoors so you can soak up the sun and all the fun times Beaumont has to offer. From bike riding to boating we've got the five B's of a great time in the Beaumont outdoors. 
1) Biking (& Running) Trails

Gulf Terrace Hike & Bike Trail
9310 Phelan Blvd
Beaumont, Tx 77706
This is a great place for riding your bike, walking or running. The 3.5 mile cement trail is 10 feet wide with one-way travel for cyclist and one-way travel for walkers and runners. The trail is also adjacent to the Cris Quinn Soccer Complex if the family wants to get in some game time.
Klein Park
6530 Major Drive
Beaumont, Tx 77706
Klein Park features a 1.6 mile jogging trail along with a multi purpose sports field and disc golf. There are also softball fields, tennis courts, picnic areas and restrooms.
For a complete list of Hiking and Biking trails in Beaumont, click here. 
Print out Hiking & Biking trail maps here.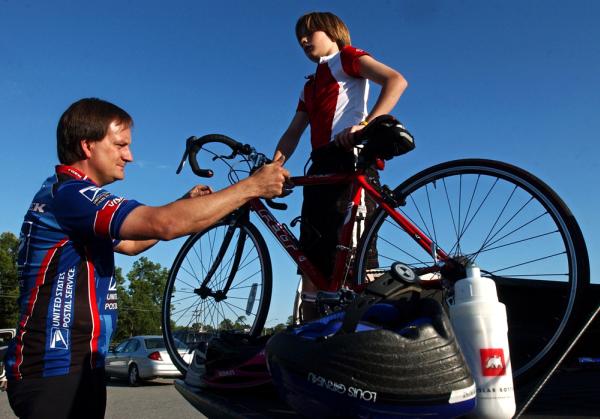 2) Boating

Neches River Adventures
701 Main Street
Beaumont, Tx 77701
Enjoy a fun boat ride on the Neches River, also known as "The Last Wild River" in east Texas. The Ivory Bill is an open-air pontoon boat that is comfortable and relaxing. The guided tour gives you a view of the Neches River that you would not otherwise see. The Neches is home to more than 200 tree types, 47 mammal species, 300 bird species and countless reptiles and amphibians. Tour guides will relate to you the history of the river and the diverse ecosystems. Guided tours are available every Saturday, 10:00 a.m. - noon from March through November. Reservations are required by calling (409) 651-5326. 
Collier's Ferry Park
5390 Pine Street
Beaumont, Tx 77701
Collier's Ferry is the best park in Beaumont to launch your boat and go for a ride on the Neches River. Or, relax on the dock while you enjoy watching boats and fisherman on the water. Go crabbing from the shore or the pier. The park includes 4 boat ramps and plenty of parking for boats and trailers. There's also a 1.8 mile walking trail, picnic tables and a playground for the kids. No overnight docking is permitted.
Click here for a complete list of boating options including: Big Thicket Outfitters, Boomtown USA RV & Fishing Resort, Pleasure Island and more.
Beaumont also has plenty of paddling options including the Cooks to Scatterman Lake Paddling Trail, an official paddling trail of the Texas Parks & Wildlife Department. Print out Paddling trail maps here.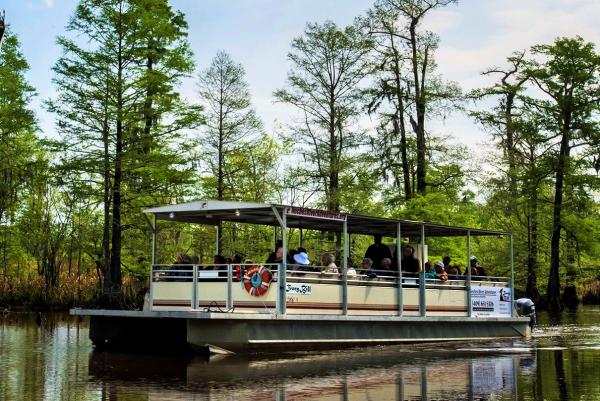 3) Birding

Cattail Marsh
5305 Tyrrell Park Rd
Beaumont, Tx 77705
Cattail Marsh includes 900 acres of wetlands and has a variety of recreational activities including: more than eight miles of gravel roads and levees for jogging, hiking, bike riding, photography and birding. Cattail Marsh is THE birding destination for people all over the world. There are more than 350 species of birds  including: pelicans, egrets, roseate spoonbills, ducks, ibis, doves and red-winged blackbirds. 
You can print out a Cattail Marsh trail map here.
Beaumont is home to hundreds of indigenous bird species and is located on two migratory flyways, the Central and the Mississippi. Nearby birding locales include: Big Thicket National Preserve, High Island and Sabine Woods. Click here for a complete list of birding locations in Southeast Texas.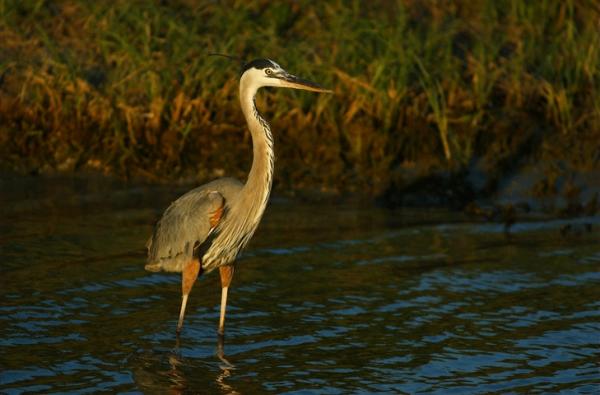 4) Blooms

Beaumont Botanical Gardens
6088 Babe Zaharias Dr
Beaumont, Tx 77701
See the beautiful blooms of various types of flowers and plants. The Beaumont Botanical Gardens is a public garden located within Tyrrell Park, which includes the Warren Loose Conservatory - the second largest conservatory in a public garden in Texas. The beautiful gardens showcases roses, bromeliads, camellias, native plants and more. The garden is connected by paved walkways with plenty of benches to sit and relax.
Azaleas
Azaleas are a favorite bloom among Beaumont locals. The beautiful pink, blossoming flower are typically funnel shaped and commonly referred to as "Royalty of the Garden."  In Beaumont, you can experience these blooms for about three short weeks in late March and early April. Some of our favorite spots to see azaleas are: Beaumont Botanical Gardens, McFaddin-Ward House and all throughout historic downtown Beaumont. Read more about azaleas and where to find them in Beaumont here.

5) Bayou Friends (aka Alligators)

Gator Country
21559 FM 365 Road
Beaumont, Tx 77705
Get up close and personal with wildlife at Gator Country, home to more than 350 alligators and 4 species of crocodiles along with snapping turtles and other reptiles. At this family-friendly attraction, you can see the lifespan of an alligator and even hold baby alligators. Plus, you can't miss the star of the show - Big Al. Weighing in at 1,000 pounds and almost 14 feet in length, Big Al is certified by Texas Parks & Wildlife as the largest alligator in captivity in the State of Texas. While you're there, take a family snapshot in front of Big Beau, Gator Country's 135 foot alligator you have to see to believe. Learn more about Big Beau here.
Cattail Marsh
5305 Tyrrell Park Rd
Beaumont, Tx 77705
While Cattail Marsh might be known for its abundance of bird species, it is also home to numerous alligators along with a variety of other wildlife. Enjoy biking, running, and even horseback riding along the banks of Hillebrandt Bayou and spot a few resident gators along the way. Just remember - alligators are in their natural environment. Always use caution and never feed them. Keep your pet on a leash.
For a complete list of outdoors activities in the Beaumont area, just click on the "Outdoor" section of our website.