It's a new year and the number one resolution for many is to start a new workout routine! Exercising can be as easy as getting out the door and walking or taking up a new hobby. From full-service gyms to smaller studios and even free workout stations around town, here are plenty of options for working out in Beaumont!
CrossFit/Cross-Training
CrossFit-style workouts have gotten more popular in recent years. The gym-style circuit training method is meant for any level of fitness and coaches will tailor the workout to meet your needs. There is a true team-building feeling when you are involved in these classes. The secret? Owners of CrossFit Beaumont tell us their best advice is to be consistent in whatever training method you choose!
CrossFit Beaumont
2895 Laurel Ave
Beaumont, TX 77702
crossfitbeaumont.com
CrossFit Mid County
1111 Canal Ave
Nederland, TX 77627
crossfitmidcounty.com
Golden Triangle CrossFit
4915 Fannett Road
Beaumont, TX 77705
Norbeau CrossFit
10935 Eastex Freeway
Beaumont, TX 77708
norbeaucrossfit.com
Miss Fit Fitness Beaumont
10975 Eastex Freeway
Beaumont, TX 77708
missfitfitness.com
Full-Service Gyms

EXYGON Health and Fitness Center
6450 Phelan Rd
Beaumont, Tx 77706
Exygon is a gym with everything from group classes to personal training. They also offer fitness and nutrition seminars, a kids club and there is an onsite dietitian! The class schedule includes Zumba, Tabata, Yoga, R30, Pilates, and much more! EXYGON also has a Mid-county location.
Planet Fitness
6430 Eastex Freeway
Beaumont, TX 77708
Planet Fitness is "home of the judgment-free zone." You can work out using the free weights or machines or check out the 12-minute ab zone and a 30-minute machine rotation station. Take a virtual tour of the gym here.
World Gym
229 Dowlen Road, Suite 5
Beaumont, Tx 77706
World Gym has been around since the 1970s in Beaumont. They offer a full gym atmosphere with free weights, machines, bikes, and treadmills. There are on-site trainers and a full schedule of workout classes for all fitness levels. Another bonus: childcare is included!
Wilton P Hebert Health and Wellness Center
3030 North Street
Beaumont, Tx 77002
The Wilton P Hebert Health and Wellness Center is one of the only places in Beaumont with an indoor pool. There are also group classes, personal training, and a complete gym with all the necessary workout equipment. The Wellness Center also has swim lessons, a spa, and various kid camps throughout the year.
Yoga, Dance & More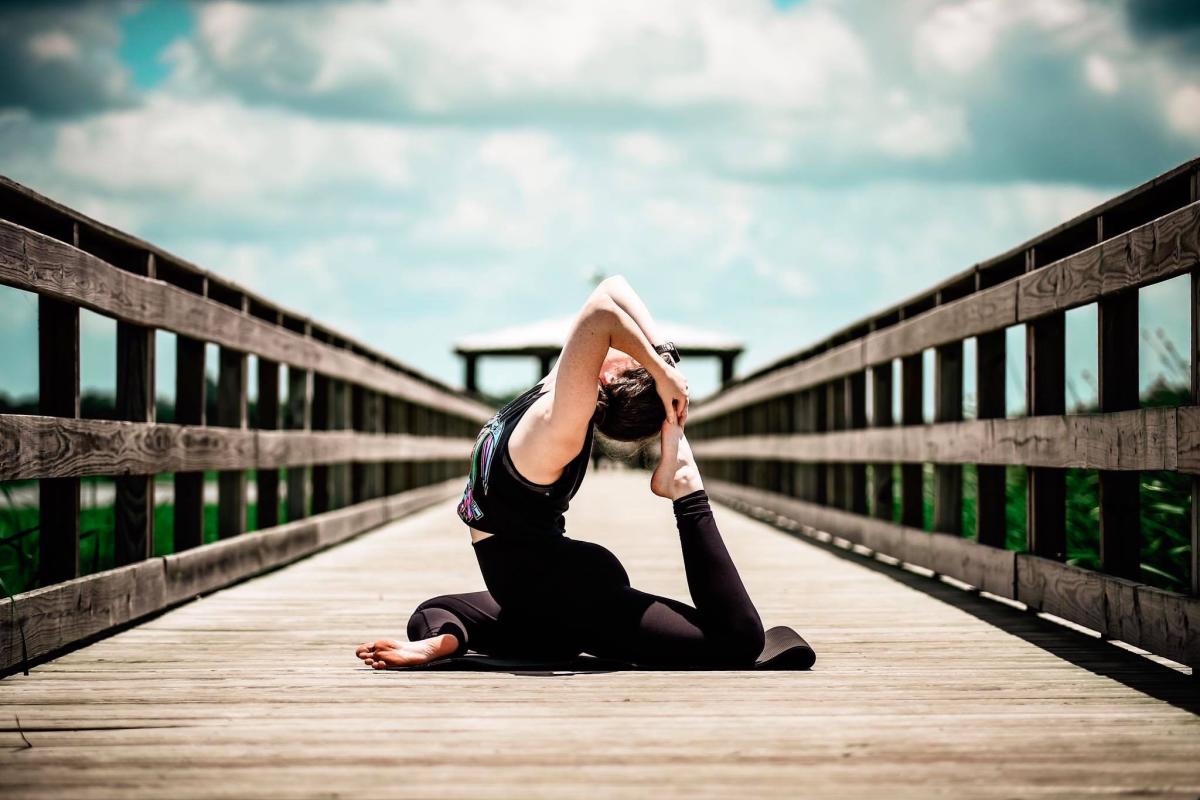 Cattail Marsh Wetlands Education Center
4233 Babe Zaharias Dr
Beaumont, Tx 77705
With complimentary yoga classes every Saturday morning, we want you to start the weekend with the intention of overlooking the beautiful boardwalk. 
The Belly Dance Studio
4335 Calder 
Beaumont, Tx 77706
Yes, it's called The Belly Dance Studio, but this workout place has much more than belly dancing! You can also sign up for Tabata Bootcamp classes. The eight-week group training program is based on high-intensity interval training (HIIT) using the 20-10 Microburst Training Protocol.
Love Yoga
2481 Calder 
Beaumont, Tx 77702
With a mantra of loving your life, love yourself, Love Yoga is all about good vibes and positive energy. There are unlimited monthly packages or drop-in punch cards to help you namaslay the new year. 
ZFit
3871 Stagg Dr
Beaumont, Tx  77707
If you feel like having some serious fun and getting in a great workout, ZFit Studio is for you! The music is pumping, the lights are turned down low and you are moving your body like never before! Any fitness level can do this workout. Owner Stacie Fontenot has a passion for helping change people's lives through dancing. Several studios have lost more than 100 pounds in less than a year of doing Zumba! The Z-fit studio also offers body pump classes.
Martial Arts

Tiger Rock Martial Arts of Beaumont
3803 Calder Ave
Beaumont, TX 77706
Tiger Rock Martial Arts of Beaumont offers Taekwondo and Jiu-Jitsu lessons for anyone interested in improving their overall fitness and conditioning level (ages 12 to adult, men, and women allowed). You can also take cardio kickboxing and strength & conditioning classes that include jump ropes, kettlebells, and medicine balls! No matter what shape you're in you can participate. There are also locations in Vidor and Orange. 
10th Planet Jiu-Jitsu Beaumont
5925 Caswell Rd
Beaumont, TX 77708
10th Planet Jiu-Jitsu offers many programs for your Brazilian Jiu-Jitsu, Mixed Martial Arts (MMA), MMA Kickboxing, Fitness Kickboxing, and No-Gi Judo goals. These martial arts programs are suitable for beginners as well as the experienced. Whether you just want to get in shape, learn self-defense, or want to be a professional MMA fighter or Brazilian Jiu-Jitsu champion, we have the program for you.
Free Workouts: Parks with Exercise Stations
There are 15+ parks around the Beaumont area where you can jog or play basketball or softball. Several of the parks even have exercise stations set up so you can do workouts for free in the park. These stations include body resistance arm, leg, back, and ab machines. 
Lefler Park
6755 Comstock Road
Beaumont, TX 77708
Lefler Park includes a 2-mile jogging trail with exercise stations as well as shelter and picnic areas. The park also includes a softball field.
Halbouty Park
5780 Gober Road
Beaumont, TX 77708
Halbouty Park is home to both a regular playground and a water playground. In addition, the park features two basketball courts, covered shelter and picnic areas as well as a .41 mile jogging trail with nine exercise stations.
Charlton Pollard Park
2025 Sabine Pass
Beaumont, TX 77701
Charlton Pollard Park features both a regular playground as well as a water playground. In addition, the park has covered shelter and picnic areas, restrooms, a gazebo, and .5 mile jogging trail with exercise stations. Also in the park are a basketball court and a tennis court. 
Running, Walking ,and Biking
Gulf Terrace Hike & Bike trail
9000 Dishman Road
Beaumont, Tx 77706
Gulf Terrace Hike & Bike Trail is a year-round favorite enjoyed by walkers, runners, and cyclists. The 3.5-mile cement trail is 10 feet wide with one-way travel for cyclists and one-way travel for walkers and runners. Dogs are welcome, but they must be leashed. 
Folsom Hike & Bike Trail
6510 Folsom Dr
Beaumont, Tx 77706
The Folsom Hike & Bike Trail is the perfect place to enjoy a walk or run along the 10 feet wide and 1.4 mile-long concrete trail. With variations in terrain and curves, you also don't hear traffic. The city built a 22-space parking lot that also is accessible to people with disabilities. 
Check here for a complete list of Beaumont parks.
Sea Rim Striders
Want to start up a running routine in the new year? The Sea Rim Striders is a popular running club in Southeast Texas that has been around for years. The group meets up several times a week at different locations around town. Check here for meet-up schedules. 
People who take the time to exercise are healthier and less likely to develop many chronic diseases than adults who don't work out. The Centers for Disease Control and Prevention recommends 150 minutes each week of moderate-intensity aerobic physical activity. The CDC also recommends doing muscle-strengthening activities (such as weight lifting) that involve all major muscle groups on 2 or more days a week.

Beaumont Beaucycles
505 Willow St
Beaumont, Tx 77701
The  Beaumont Beaucycles are the perfect way to start your health journey and explore downtown Beaumont. Rent your Beaucycle and one of our stations and get to peddling and see the sights.