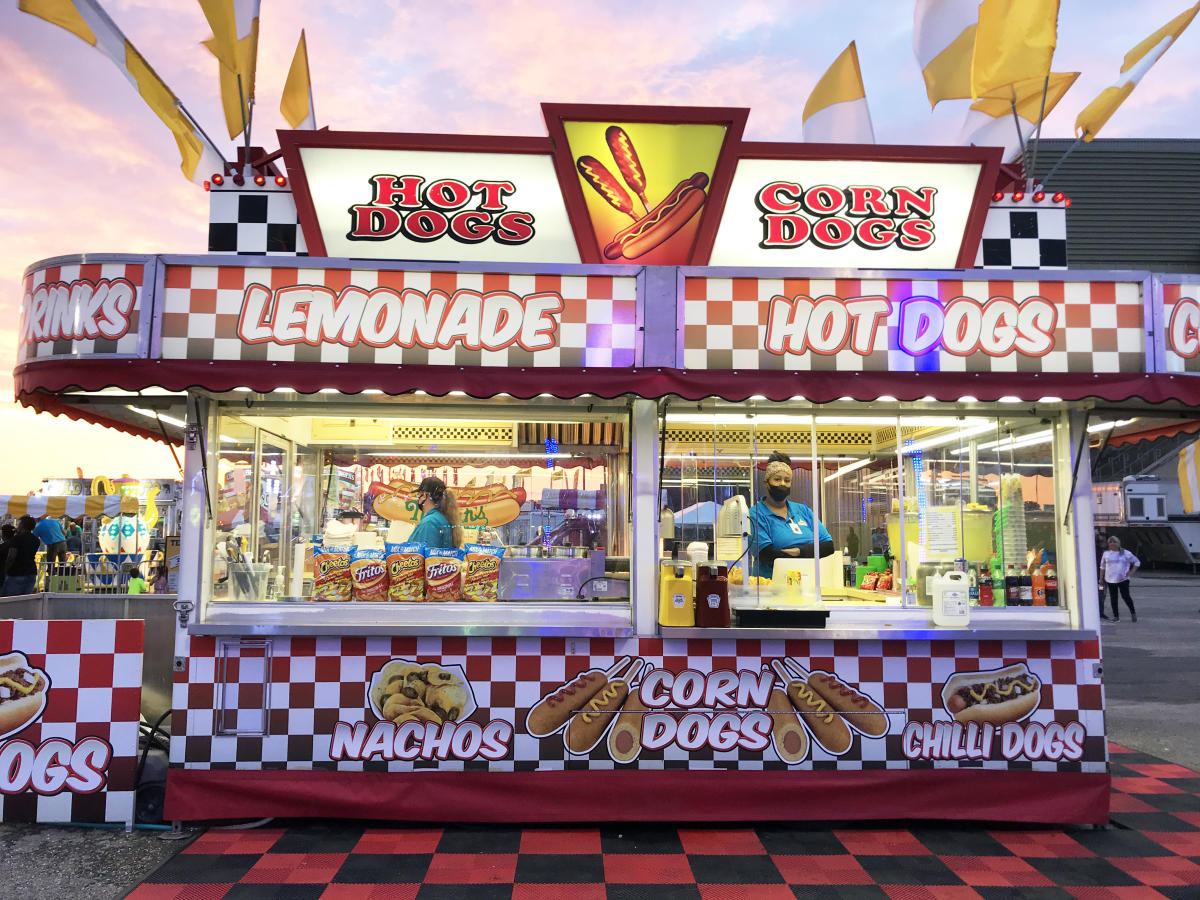 Ahh, spring - the pops of fresh flowers, warm, heavy humidity, and the lingering scent of sugar and barbecue in the air. That's right; the YMBL South Texas State Fair is back! 
For some, the state fair conjures images of twinkling Ferris wheel lights, livestock mooing in the distance, and carnival games galore. But every foodie knows the fair is all about the food.
Typical fair fare like turkey legs, cotton candy, and anything on a stick will never go out of style. There are also Cajun favorites like gator, crawfish, boudin, and gumbo aplenty, from local vendors and visitors across the country. This year, if you can dream it, you can taste it.
You have until May 30th to get your feast on and to wash it all down with a gallon of lemonade or sweet tea.
Be sure to wear your stretchy pants because this year's fair menu is not playing around. 
Most Unexpected Fair Finds

Stuffed Dill Pickles
This former condiment takes center stage at Chuck's Eats Cajun Food. Home of "stuffins," these made-to-order dill pickles have you pick(le) your stuffing from one or two of the following -- ham, American cheese, cream cheese, bacon bits, jalapenos, sour cream, salsa, or chicken salad. They also have stuffed avocados and cucumbers if you're more into other green veggies.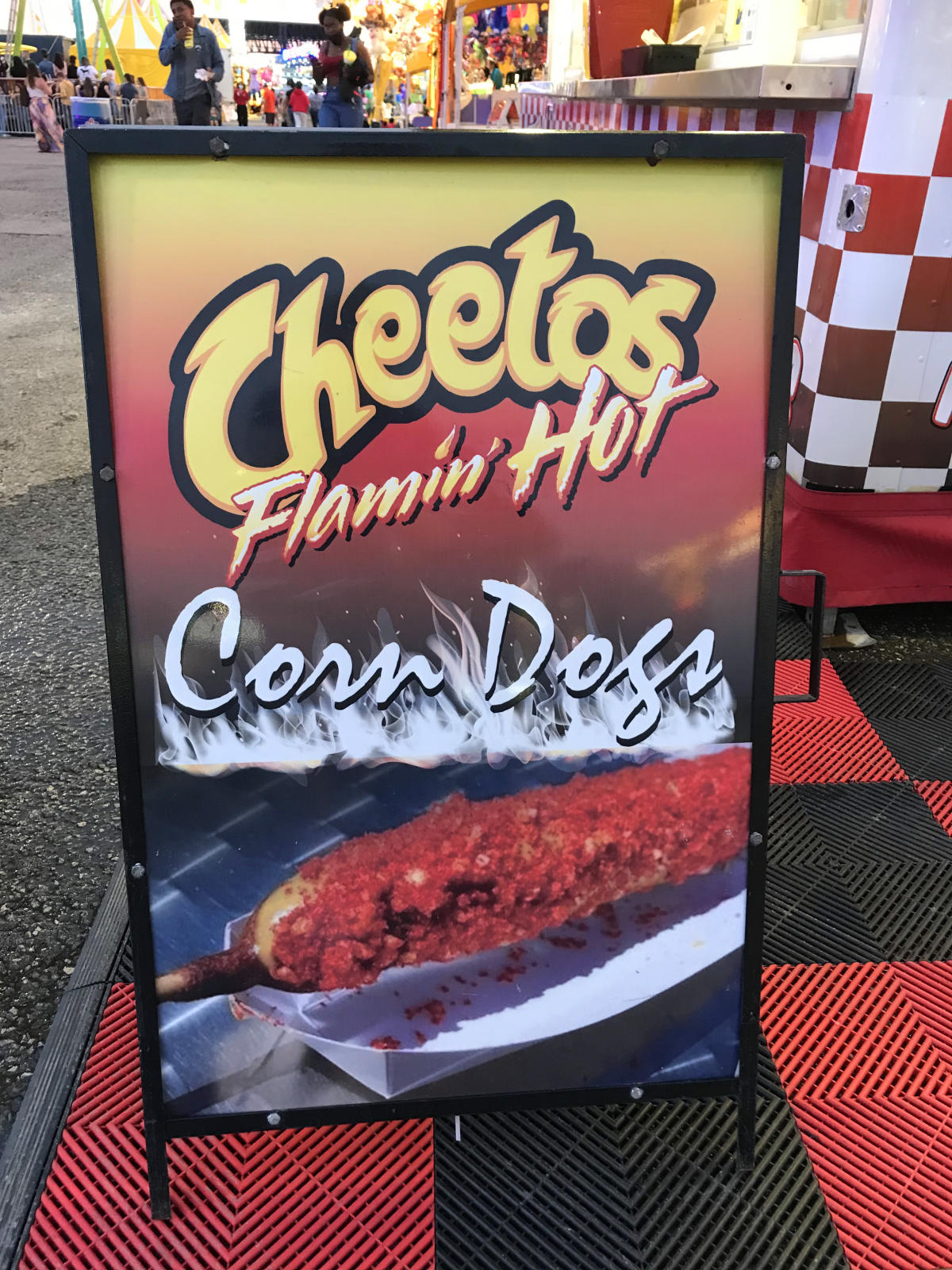 Cheetos Flamin' Hot Corn Dogs
Ramp up your old boring corn dogs with a cheesy hot kick. This one is for the truly adventurous and with a stomach of steel. (And perhaps, don't ride any rollercoasters immediately afterward.)
Real Wisconsin Cheese Curds
Straight from the Dairy State, cheese lovers rejoice. Available as mozzarella sticks or "cheddar nuggets," don't pass up these gooey, deep-fried pockets of cheese.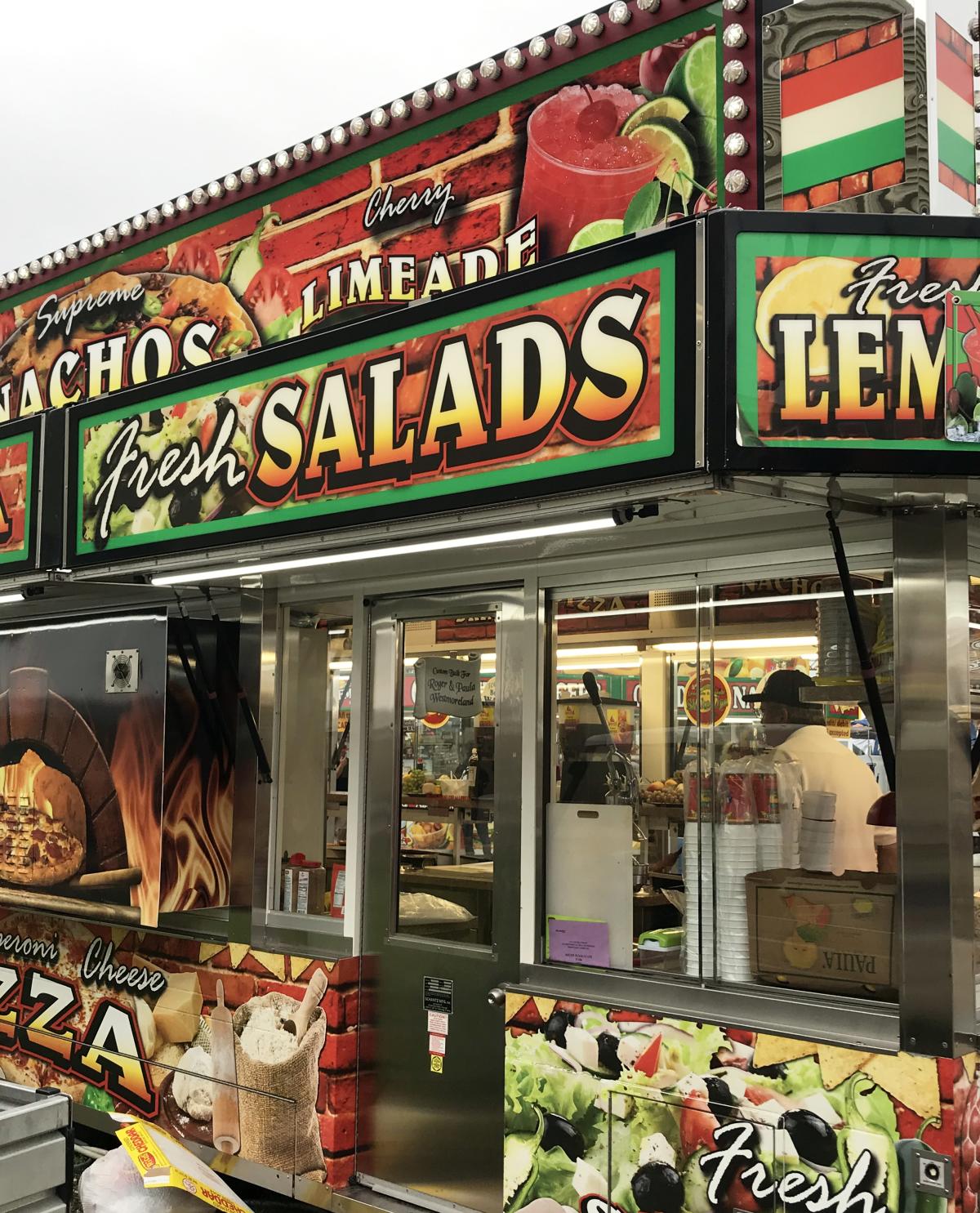 Fresh Salads
Yes, you read that right. For those not up for deep-fried deliciousness or keen on keeping their summer bikini bods intact, we're happy to report that there are salads available. 
For the Carnivores

Rudy's Kabobs
If you've lived in the area for any amount of time, chances are you've heard about (and if you're lucky - tasted) the legend that is Rudy's Kabobs. With two locations, one near the fair entrance and one tucked near the entrance of Ford Park arena, the smells of marinated beef, chicken, pork, and shrimp will mouthwateringly point you in the right direction. There will be a line, and it will be worth it. All are good, but pork is definitely the fan-favorite.

Big Horn Beef
While you may think all the best beef comes from Texas, this surprising Indiana delight is another Midwest treat that'll envelop you in tender, meaty, buttery goodness. Served with a smile, you're handed a plate of mashed red potatoes blanketed with sirloin tips, sautéed mushrooms, and onions served as a sandwich or platter.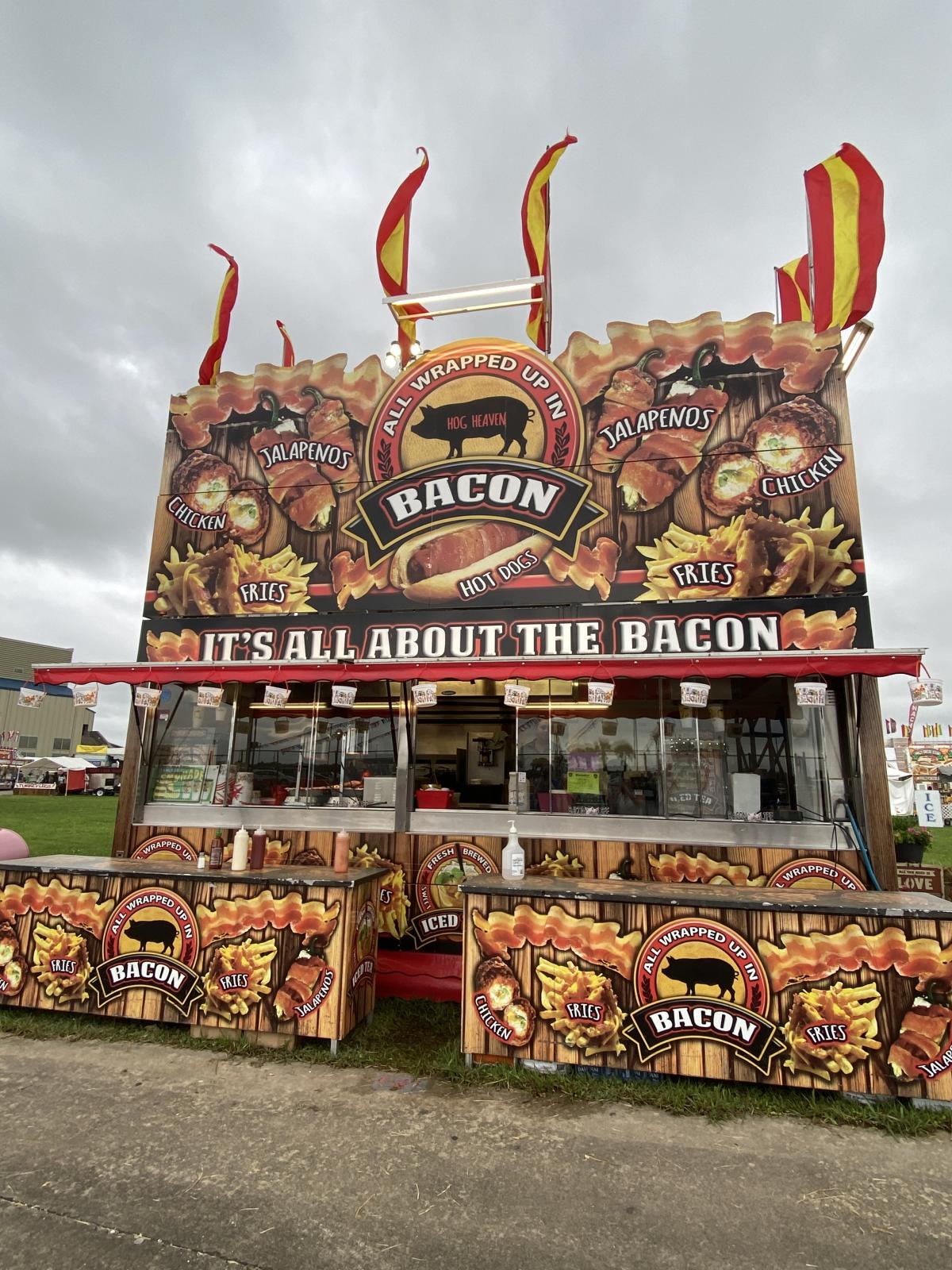 All Wrapped Up in Bacon
As the sign implies, everything they serve is blanketed in bacon. With bacon-wrapped jalapenos, chicken, and fries, all we can say is you'll be in hog heaven. Don't miss the photo op in their adorable, pig-filled flower garden. Because it's true, "all you need in life is love and bacon."
Turkey Legs
You can't come to a fair and not look like Fred Flintstone. If you find yourself with a serious meat hankering, you won't have to look too far to find a turkey leg stand. Pro tip: find the photo cutout for "best legs at the fair" to pose with.
Sweet Treats

Deep-Fried Everything
There's no such thing as a diet when the fair is in town. Items you'll find deep-fried include: Nutella, Oreo, Cheesecake, Twix, Reese's, and cookie dough, just to list a few. 

Emmy's Elephant Ears
The classic funnel cake has been revamped to offer toppings such as caramel apple, turtle, Bavarian cream, and red velvet. The hardest choice will be narrowing it down to only one. There's no room for regret - just funnel cake.
Dessert in a Jar
At the Thomas Family BBQ stand, for $5, you can get peach pie, red velvet, or pecan pie in an adorable mason jar for you to take with you, which we think makes a much better souvenir than a stuffed animal. 
If you're still hungry, you can find nachos, chili dogs, Philly cheesesteaks, quesadillas, pizza, gyros, fried rice, eggrolls, elote, cracklins, and just about anything your heart would desire in any type of cuisine. Say hi to Beaumont staples like La Real Michochana and Sullivan's BBQ, and let your stomach guide you. 
And if you can't eat it all in the day, repeat visits are encouraged. 
Check Out Our Video and Get Excited to EAT!