If you're in the foodie circles, you know certain trends just take off like wildlife –like the perfectly flame-broiled piece of meat. Most recently, beyond take-out and to-go alcohol, the hottest dish to draw diners into a feeding frenzy has been birria. Booming across America and especially in areas with heavy amounts of Tex-Mex influence (hello, Southeast Texas), is Birria.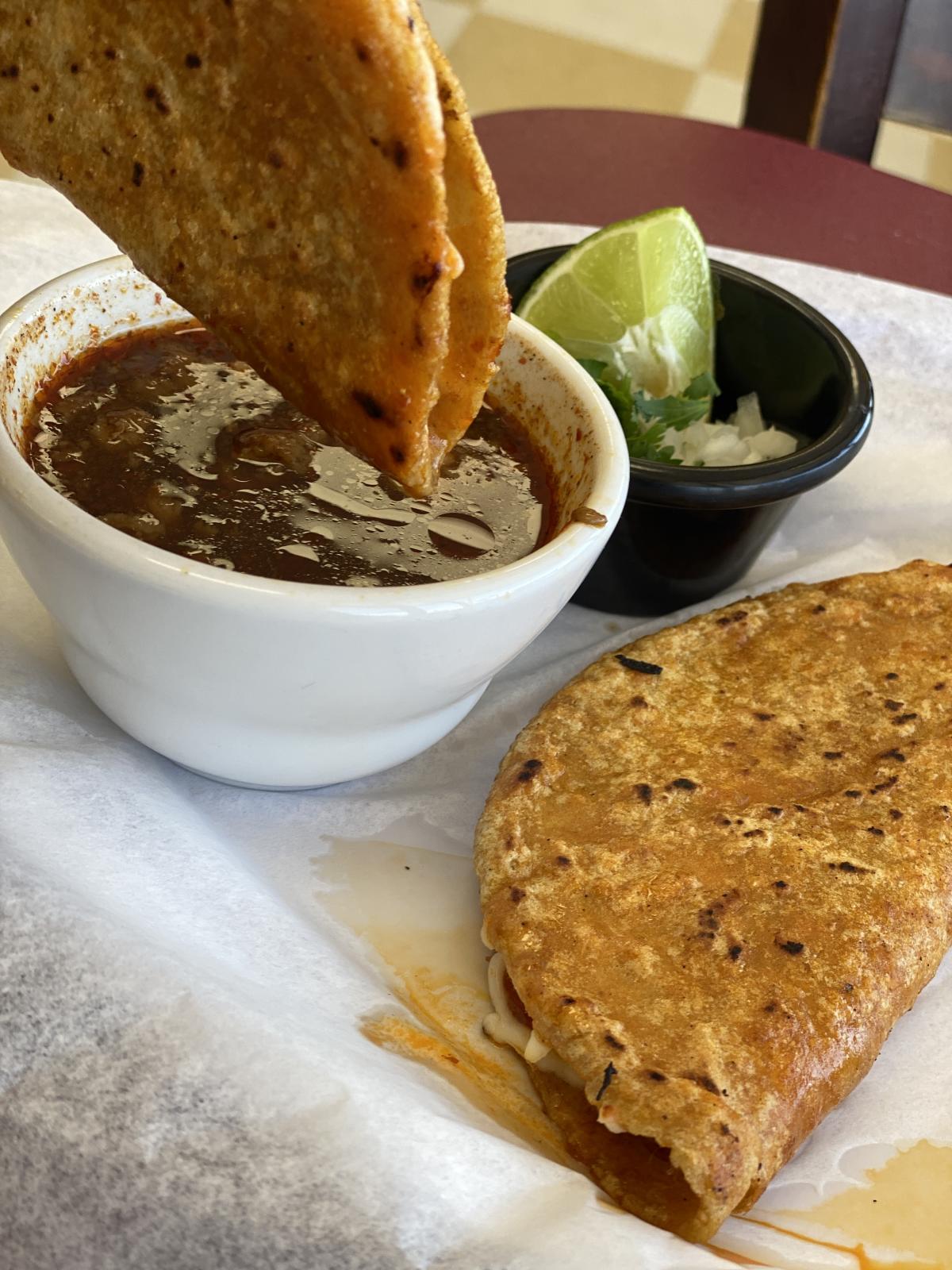 What is Birria?
In gastronomic terms, the word Birria simply means "exquisite savory dish, full of culture and tradition." Hailing from a small, Poblano community in Tijuana, Birria isn't common across Mexico, but rather a regional specialty from a few particular street vendors and traditional taco shops. It started as shredded goat meat simmering in an adobo grill for hours and served in a taco shell as a celebratory breakfast or brunch. According to Eater, Don Guadalupe Zárate, the founder, was told to add more liquid to the caldron so the Birria wouldn't burn, which morphed it into a rich meaty stew. Soon after, he adapted the recipe to beef, which was leaner, cheaper, and a more generally accepted protein, which gave it new life as a late-night, after drinking snack similar to a Tijuana-style brisket, encompassing more palates.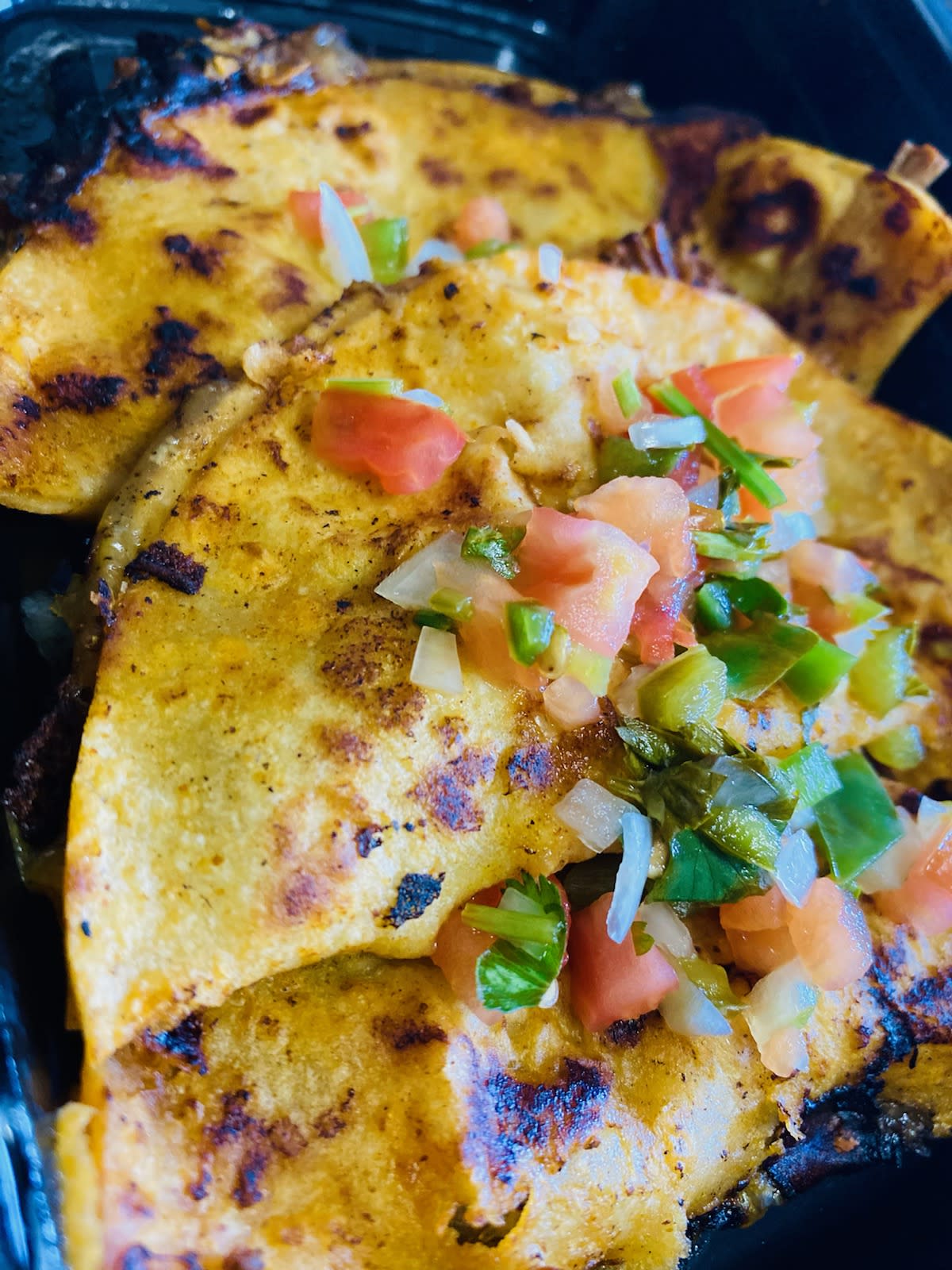 It was brought to America by two brothers who tasted the delicacy on a quick trip across the border and opened the first Birria truck in LA. With the help of Instagram, you can imagine what happened next. New chefs and restauranteurs have put their own twist on the dish, which has since exploded in popularity and variety. You can now find all variations of tacos de Birria, quesabirrias (quesadillas), and even crazier concoctions like Birria pho and Birria egg rolls. The general concept remains the same: stewed beef served in some vessel (taco, queso, torta) that's then dipped in a fatty beef broth.
What Birria Tastes Like
Stringy mozzarella stick-eque cheese, au jus like a French dip with a garnish of lime, cilantro, and chopped onion like pho, it's the fusion to end all fusion foods. The taco and the quesadilla versions are crunchy, cheesy, and messy, while the torta is soft, soggy, and soaked in consume, like a gloriously dipped beef sandwich or a Mexican cheesesteak. Dunked or lightly dipped, the sauce is boss.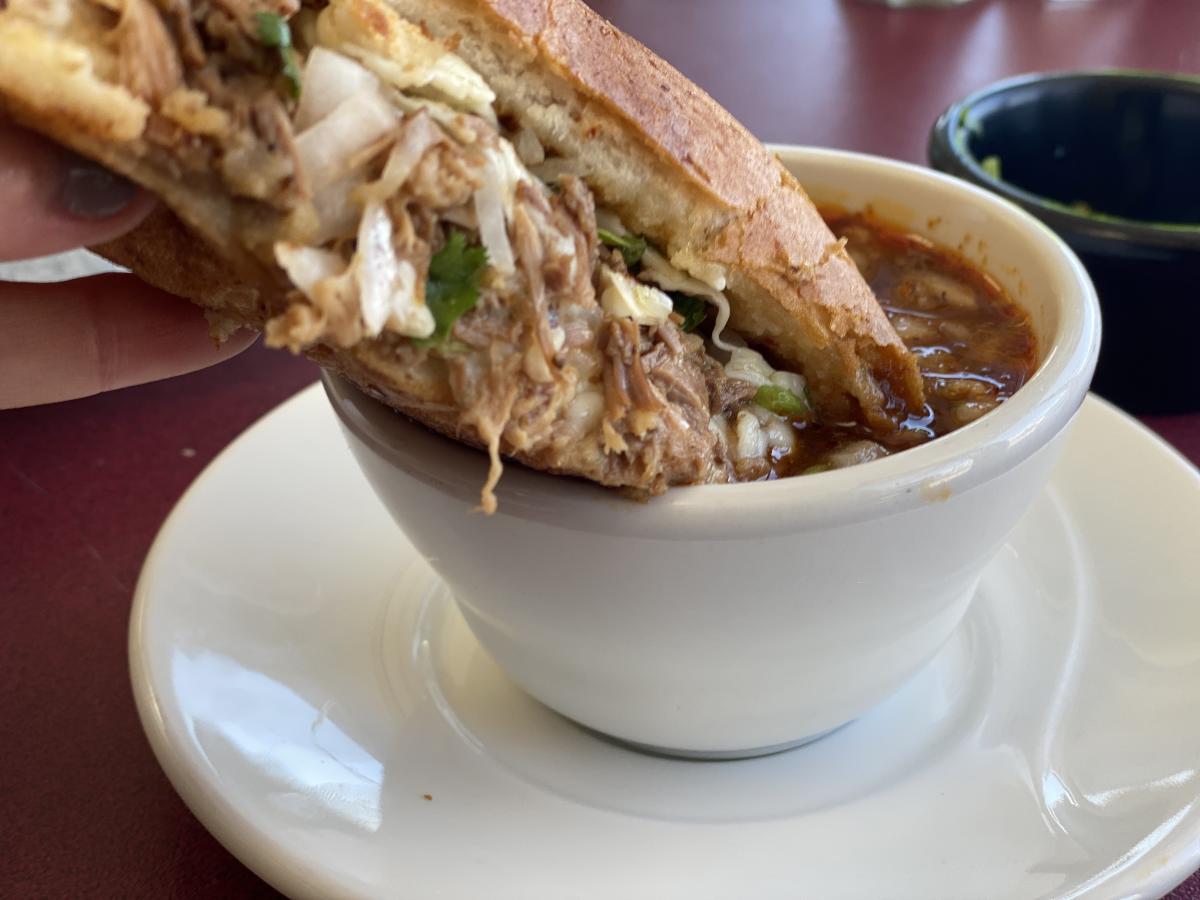 Where to Eat Birria in Beaumont
El Habanero - tacos

La Comadre Taqueria - tacos

Juan's (Lumberton) – tacos and pizza (available as a special on certain days)

Tacos La Bamba - tacos as a special certain days (call in advance, usually on Tuesdays)

Silvia's Tacos (Groves) - tacos

Tacos La Shula (Orange) - tacos, burritos, pizza

Little Mexico Cafe (Silsbee) - tacos

Kimmy's Cafe (Port Arthur) - tacos

JW's Patio - tacos as a special for Taco Tuesday

For the Love of Foods - has a healthier, guilt-free taco (on Taco Tuesdays)
According to Victor Rubio of the now shuttered Patty's Mexican explains it's quite a laborious process to prepare, so definitely give them a try and appreciate the hours of love that goes into making Birria. The meat is stewed in a giant cauldron, then put in a homemade corn tortilla, then grilled before adding cheese and a second tortilla. It's recommended to mix the chopped onion, lime, and cilantro into the consommé. Corn tortillas are a southern Mexican thing, while northerners prefer a flour base and gravitate toward fluffy tortas.