Create a memorable experience this fall in Beaumont, Texas. We have one heck of an event lineup ready for any traveler wanting to experience some Cajun fun and Texas hospitality.
Music in the Gardens Jazz and Juleps - September 29
The McFaddin-Ward House invites the community to enjoy its beautiful grounds and live music with the free Music in the Gardens event. Jimmy Simmons & Friends are providing musical entertainment. Attendees are encouraged to bring lawn blankets, chairs, drinks, and food as they lounge on the historic home's lawn to listen to various tunes.

Dogtoberfest - October 8
Dogtoberfest is an annual event each year that give visitors and their canine best friend a memorable day of great food, music, and furry fun for Beaumont. Included in the festivities are a Strut Your Mutt Competition, PAW Readings, Puppy Kissing Booth, PAW-traitures, and other dog-themed activities. Dog paraphernalia is available for purchase from local vendors and awards are given throughout the day for Master/Dog Look Alike, Best Dressed Dog, Cutest Dog, Best Tail Waggin', Most Talented Dog, and many others.
Oktoberfest - October 8
Oktoberfest is a family favorite, offering authentic polka and live music, food trucks, beverages, and more. There will be a large beer garden offering a selection of craft and German Oktoberfest-style beers. Admission to the event is free and open to the public. Attendees are encouraged to bring lawn chairs and blankets to enjoy the live entertainment.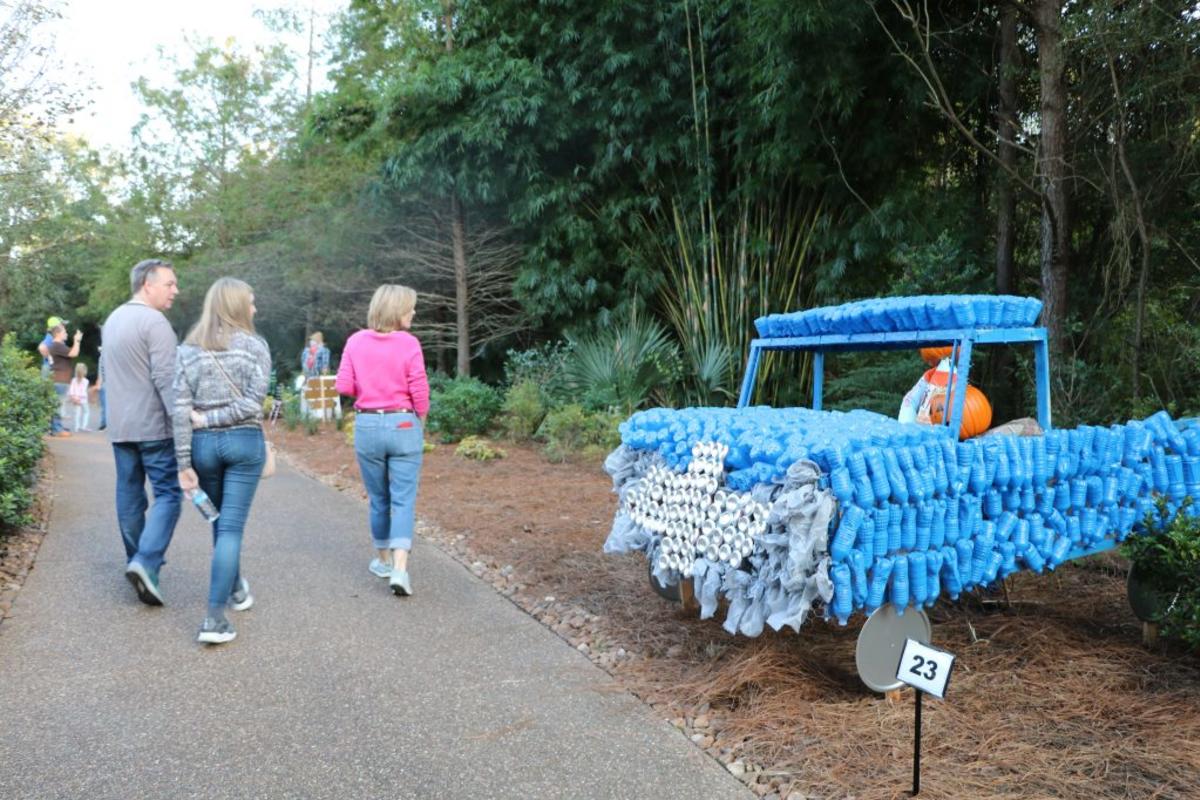 Scarecrow Festival - October 11 - November 5
The festival features dozens of unique scarecrow designs, fall flowering displays, thousands of pumpkins, and autumn decorations displayed throughout Shangri La Gardens. Created by talented people from community organizations, businesses, schools, churches, and families, scarecrow designs range from funny to clever to wacky and weird! For sure, no two scarecrows are ever the same! In this friendly competition, visitors are asked to vote for their favorite Scarecrow.
John Jay French Museum Pumpkin Walk - October 22
Get ready for the annual Beaumont Heritage Society Pumpkin Walk and Haunted Halloween Tour taking place on the grounds of the historic John Jay French Museum. Use your creativity to decorate or carve a pumpkin and enter it into their contest. The "Best" pumpkin in several categories will be selected by ballot and prizes will be awarded, so gather your friends and family to come vote on your favorites! This event also includes a "haunted" tour of the 1845 French home with costumed actors portraying departed French family members, a haunted hay ride on the grounds, and a pumpkin craft for the kids (while they last).