The staff of Big Thicket National Preserve invites everyone to explore the thicket by taking advantage the many ranger-led programs being offered in the coming months. From canoe trips on the Neches River to a black bear presentation and night hikes through the thicket, park ranger will offer a variety of free programs. Some programs require participants to pre-register, and still others have alternative meeting locations.
Spring  2016 Ranger-led Program Schedule
March 6 - Turkey Creek Trail Hike
March 12 - Centennial Forest Longleaf Pine Planting
March 18 - Science Cafe: Crayfish of the Big Thicket
March 19 - Longleaf Pine Savannah Hike
March 20 - Paddle the Preserve
March 25 - Explore the Park in the Dark
April 3 - Beech Woods Hike
April 16 - Canyonlands Hike
April 16 - National Junior Ranger Day
April 17 - Paddling the Big Thicket
April 21 - Black Bears in the Big Thicket
April 22 - Earth Day! Full Moon Hike
May 1 - Turkey Creek Trail Hike
May 15 - Paddling the Big Thicket
May 21 - National Kids to Parks Day
May 27 - Night Hike in the Big Thicket
See the complete schedule & details of Ranger-led programs online here.
National Park Service Celebrates Centennial
Throughout 2016 we are inviting visitors to "Explore Your Thicket." This 100 miles challenge is part of the preserve's National Park Service Centennial Celebration. During the 12 months leading up to the 100th anniversary of the creation of the National Park Service (August 25, 2016), the staff at Big Thicket National Preserve invites you to rediscover your national park. This program challenges visitors to travel 100/50/25 miles, depending on age, through the preserve during our Centennial year (August, 2015 through August, 2016).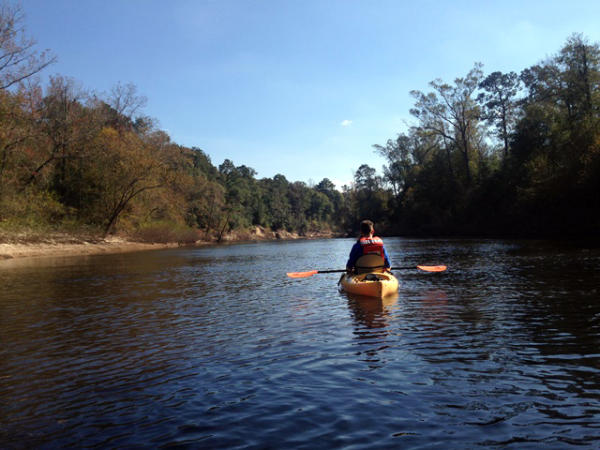 Participants can paddle, hike, run, jog, travel on horseback, and even trek off-trail through the thicket. As you explore, you track your mileage and once you reach the targeted miles, contact preserve staff so we can welcome you to the Centennial Club. We can also help you track your miles! Simply call the visitor center at (409) 951-6700 and tell us what you've accomplished! 
Share Your Thicket Centennial Photo Contest
Looking for other ways to participate in the Big Thicket's Centennial year? We encourage everyone to participate in our "Share Your Thicket Centennial Photo Contest" while exploring the preserve. Park visitors are invited to submit photos via Instagram for entry into a year-long contest using the hashtag #BigThicketPhotoContest. Monthly winners will be chosen in three categories and displayed in our park visitor center, with an overall winner chosen in the fall of 2016.