That's right! Beaumont has escape room experiences, and it's the perfect spot for an exciting date, a memorable birthday party, or even a fun corporate team-building day out!
Located in downtown Beaumont, the Beaumont Escape Room is located in the same building as the well-known and iconic Haunted Hotel. Many may assume that the rooms would be horror based or not as kid-friendly, but in actuality, the escape rooms are themed with suspenseful stories and some Texas legends, making the experience exciting and appropriate for all ages!
With up to eight players booked to a room, choose your trusted "ride or die" for the quest. In only 60 minutes, clues must be found, puzzles solved, codes broken, and keys placed in the lock before time runs out.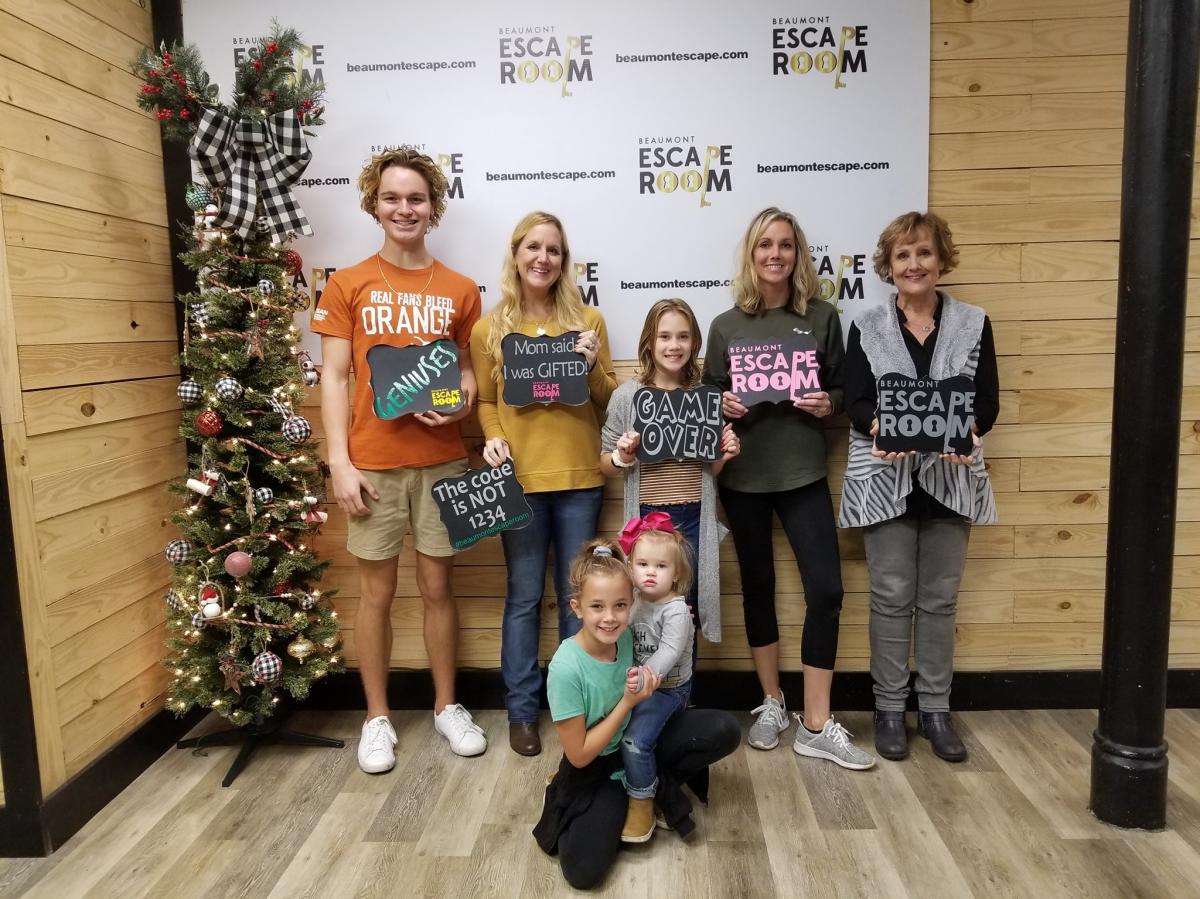 Detailed decorations, background music, and dramatic lighting all add to the ambiance and immersion. Arrive 15 minutes early for the helpful Gamemaster to start your event with an introduction of the room, rules, and best practices before initiating the hour-long caper. A few hints are allotted to an adult group, but groups of children can ask for as many hints as needed. Of course, everyone is rooting for teams to be successful, but the escape room is definitely challenging and not easily won. Enter determined, but don't be disappointed. Fun is most definitely the goal!
Topping off the experience, an ideal party room is available. Helpful amenities to know about include two covered tables with chairs, a "cake" table, a small refrigerator, and a kitchen sink. Restrooms are conveniently located nearby and the space is kept beautifully clean and tidy. 
Be sure to note the desired use of the party room in your booking. There may be an extra fee depending on how many are in your group. The party room is complimentary when reserving all eight spots of an escape room, but it is important to still call and be certain of availability and secure that additional party room reservation as well.
Admission is just under $30 per person (not including tax), and the site is located at 447 Orleans St, Beaumont, TX 77701. Weekends tend to be the most popular, so it is suggested to book at least one to two weeks in advance if possible.
To ensure no one grows bored and the experiences stay fresh, the Beaumont Escape Room rotates through a variety of rooms, giving adequate time to work through the three rooms and one mobile unit before switching to new themes and another set of intriguing puzzles with the team.