It's not Easter in Beaumont without an egg hunt or visit with the big bunny, but there are other ways you can celebrate the season. The Southeast Texas Faith Trail recognizes the significant places of worship in our area. These are beautiful buildings with eye catching architecture and notable historical significance that you may drive past all the time without taking time to stop, reflect and really enjoy what there is to offer. (Don't worry, we also have a list of Easter Events, but first… consider taking your family for a trip on the Faith Trail.)
Faith Trail
Every time you drive past Gladys City Spindletop and see the huge oil derrick and historic town replica you are reminded of Beaumont's claim to fame. The well known oil boom brought many people to Southeast Texas, and along with that dozens of churches and other places of worship. The Faith Trail lays out the most notable religious places in Southeast Texas. 
St. Anthony Cathedral Basilica
St. Antony Cathedral Basilica, or "Little Vatican" is probably the most well known stop on the Faith Trail. The beautiful array of German and French stained glass windows surround the church along with priceless mosaics, paintings and a beautiful marble altar.  In 2006, Pope Benedict XVI elevated the church to an honored title of cathedral basilica, recognizing the historic, artistic and religious significance of the site. Guided tours are available my appointment during various times in the week.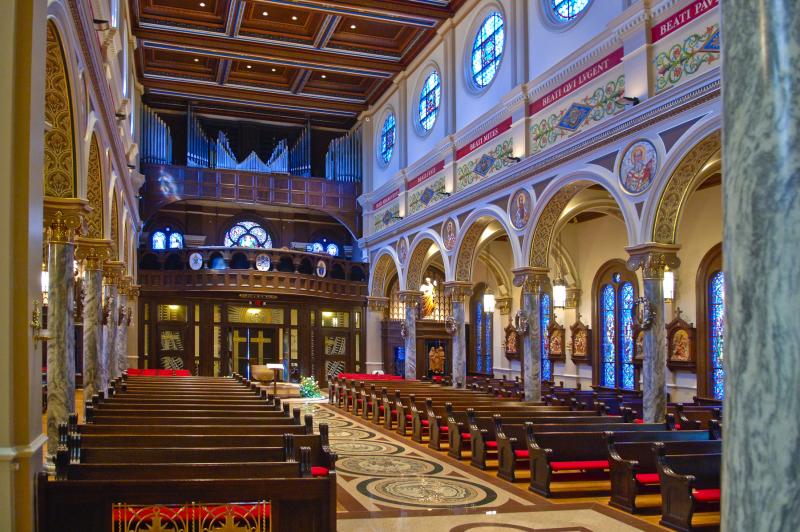 Temple Emanuel
Temple Emanuel was established in 1895 and is the oldest Jewish place of worship in Beaumont. The Temple features massive 16-foot high leaded glass windows designed by internationally acclaimed artist Ze'ev Raban. Each of the windows depicts a significant event in the life of one of the principal prophets of Judaism. You can also see a vast copper dome in the shape of star of David and containing 60 lamps. A beautiful chandelier lights the area, along with several menorahs and other religious works of art.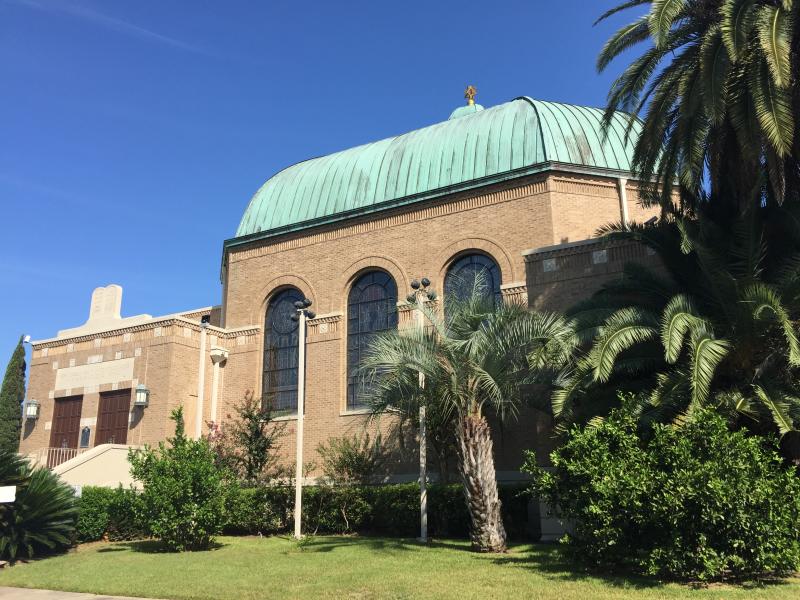 Tyrrell Historical Library
Also on the Faith Trail is the Tyrrell Historical Library on Pearl Street in Downtown Beaumont.  While it's a library now, it was first built in 1903 as the First Baptist Church of Beaumont. The quarried limestone gothic style exterior and stained glass windows may remind you of a medieval castle. The Library now houses all of Southeast Texas' historical and genealogical  archives.
Insider Tip: There are additional stops on the Faith Trail including the Buu Mon Buddhist Temple in Port Arthur and Orange's First Presbyterian Church.
Easter Events
John Jay French Museum
April 15, 2017
3025 French Road
Beaumont, Tx 77706
1:00 pm - 2:30 pm
Cost: $5 (ages 4 and up)
The annual Easter Egg hunt at the historic home includes a tour and a visit with the Easter Bunny. Take home your own pot of grass to plant and watch grow! All proceeds benefit the John Jay French Museum and its mission to promote historical education and preservation. Event is $5 per person (ages 4 and up) and begins at 1:00 p.m.
Gator Country 
April 15, 2017
21559 FM 365 Rd
Beaumont, Tx 77705
10:00 am - 5:00 pm
Cost: $12 - $15
Why not hunt Easter eggs with the gators? You are in Southeast Texas after all! The 11th annual Gator Egg Hunt includes two egg hunts at 11:00 a.m. and 3:00 p.m. Kids can enjoy free wading and photos with alligators at Gator Country!
Community Egg Hunt
April 15, 2017
Rogers Park
1455 Dowlen Road
Beaumont, Tx 77707
11:00 am
Cost: Free
This community egg hunt is hosted by Beaumont's First Baptist Church. There will be more than 25,000 eggs up for grabs! The fields at Rogers Park are broken up into different age groups to give everyone a chance to get as many eggs as possible. There will also be an area for kids with disabilities to hunt eggs. The event also includes a bike giveaway!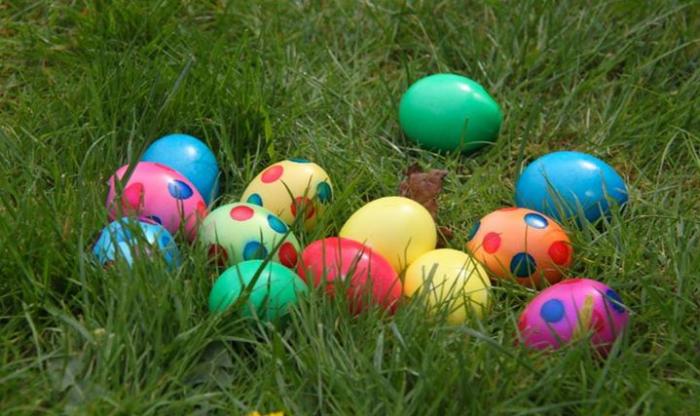 Wesley UMC
April 15, 2017
3810 N Major Dr
Beaumont, TX 77713
10:00 am - 11:30 am
Cost: Free
The Wesley UMC annual Easter Egg-stravanganza is a tradition for many in the area. Children up to 5th grade will enjoy an egg hunt, games and other activities.
Cowboy Harley Davidson
April 15, 2017
1150 Interstate 10 Access Rd
Beaumont, TX 77707
11:00 am - 4:00 pm
Cost: Free
Cowboy Harley will host an Easter party for the entire family. There will be pictures with the Easter Bunny, a grown-up Easter egg hunt, live music by Bryce Shaver, a bike bunny wash and a cookie decorating station. Also on tap: fried fish and french fries. 
PetsMart Family Easter
April 8, 2017
4045 Dowlen Road
Beaumont, Tx 77706
Noon - 4:00 pm
Cost: Free
PetsMart will have Easter fun for everyone! Bring in your furry friend (or the kids) for free photos with the Easter Bunny. There will also be a scavenger hunt and other fun activities. 
Of course, If you just want to visit the Easter Bunny for a chance to take a picture of the kids, you can stop by Parkdale Mall from now until Easter. Visiting the bunny is always free, but you have to pay for photo packages. (You can also purchase a fast past ticket to skip ahead of the line.)