The Beaumont Convention & Visitors Bureau sales team creates relationships with local meeting organizers whose role is to host the district, region or state association's meeting or convention in Beaumont. Therefore, the sales team is tasked with educating the locals about the benefits of working with the Beaumont CVB when planning their meeting or overnight event. To build local awareness about these complimentary CVB services, the Beaumont CVB hosts a biennial Holiday Open House at the Beaumont CVB. Through this experience, the CVB has the knowledge on how to make meetings festive and unique.
Secure Your Venue and Accommodations Early
Call the Beaumont CVB first! The CVB sales team can save you time and money by being your one-stop shop in securing your venue and overnight accommodations. 
The Beaumont CVB makes planning and implementing a meeting more stream-lined. After requesting bid proposals from appropriate venues, we give meeting planners access to a range of services and packages that meet your meeting and holiday event requirements. 
The CVB sales team can check hotel availability and simplify the process of getting a sleeping room block for your out-of-town guests, VIPs and dignitaries.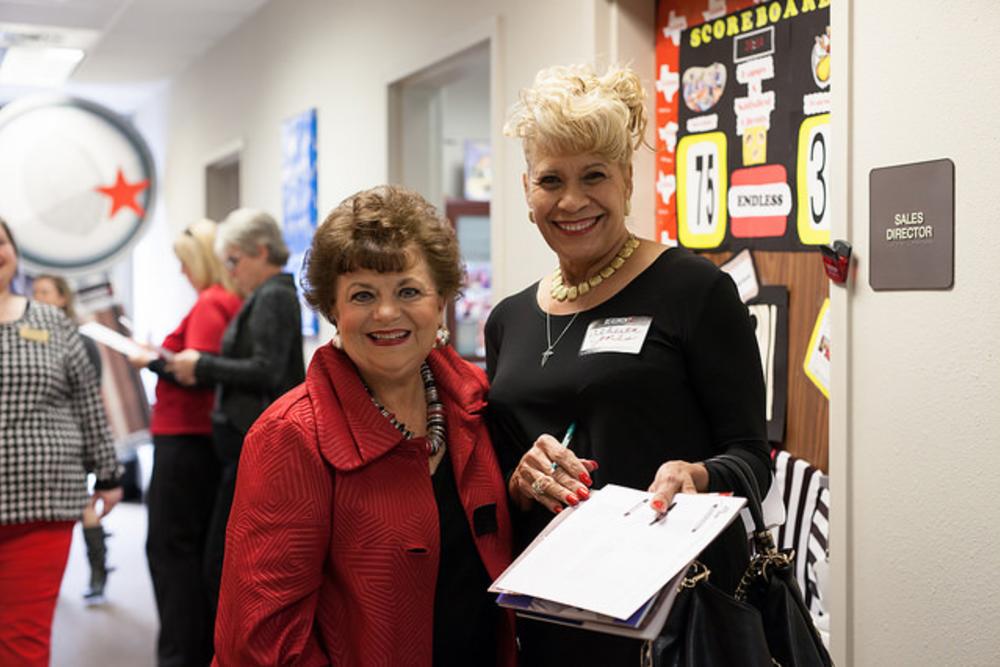 Make it Festive!
Commit to one main color, like red, green, white, blue or silver even if you are staying within traditional holiday color schemes.
Using fresh greenery adds earthy scents and beautiful color to a room. Use greenery arrangements to decorate, walls, tables, and more at a fraction of the price of fresh flowers. If fresh greenery isn't your thing, use silk plants and greenery that can be re-used for a more budget friendly décor.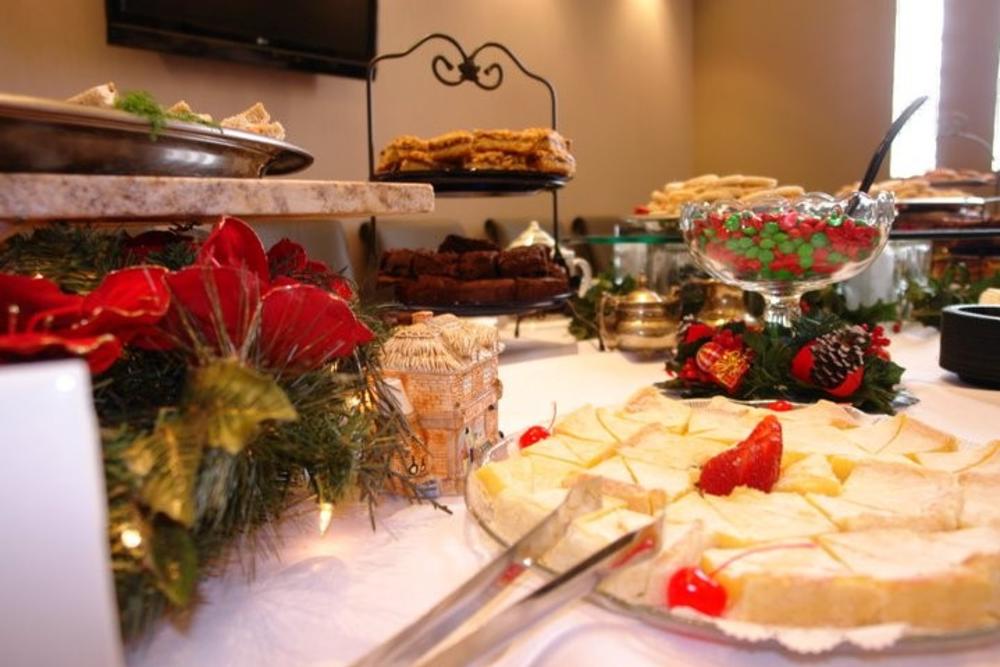 Make it Fun!
Choose a festive theme makes it easy to integrate your theme into the decorations, menu, music and gift favors.

The Beaumont CVB's Past Holiday Open House Themes have included:

2016 Hats Off to the Holidays
Get a CLUE® about the Beaumont CVB!     
Beaumont Makes Merry Music and Meetings! 
Take a Cup of Tea with the Beaumont CVB
The Perfect Recipe for Holidays and Meetings – the Beaumont CVB

An ever-popular interactivity is an on-site photo booth, stocked with fun and festive props. It serves a dual purpose of fun and a keepsake photo for attendees to remember the meeting/party.
A staff decorating contest, whether doors, wreaths, pumpkins, etc. make if fun for staff as well as guests, who get to vote on their favorite decoration.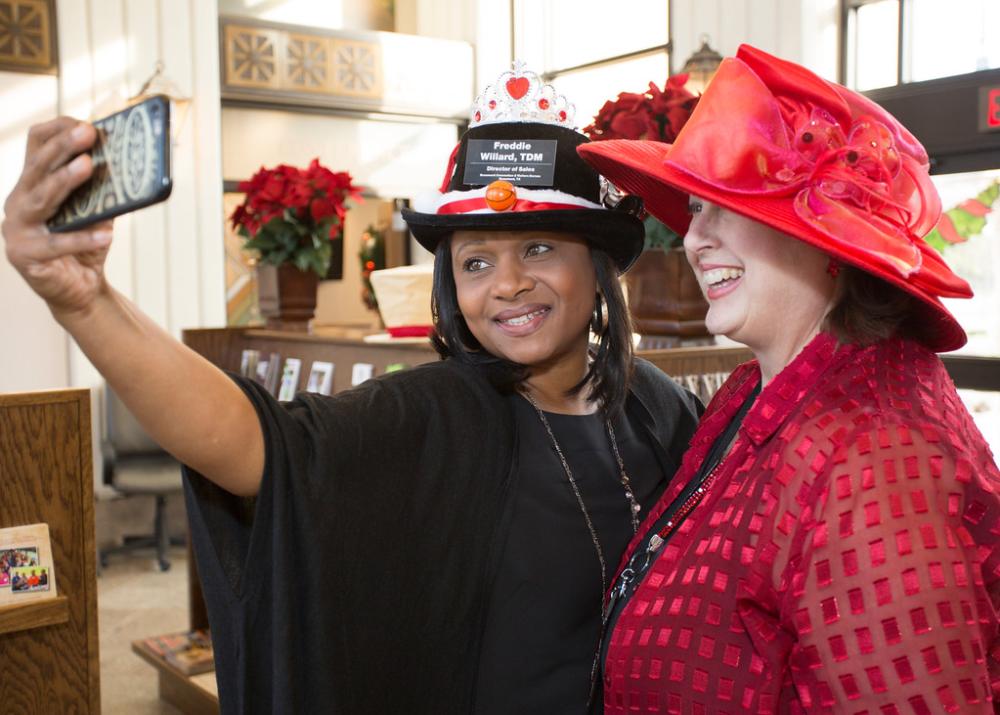 This year's Holiday Open House, held for Beaumont CVB hospitality partners, clients and meeting planners, will take place at the Beaumont Convention and Visitors Bureau on December 5, 2018 from 3:30 - 5 p.m. The Holiday Open House allows the Beaumont CVB to network with those in the area on ways to bring business to Beaumont. The opportunity to cultivate relationships with these individuals leads to a prosperous Beaumont.
Don't miss the Beaumont CVB's fun and festive annual Holiday Open House and get more tips and inspiration for your next seasonal meeting.