Carnival rides, baby animals, fried food galore, calf roping and more. Yes, it's rodeo time in Southeast Texas! The Young Mens Business League (YMBL) South Texas State Fair & Rodeo is returning once again and we have your complete family guide with everything you need to know to get the most out of one of the best times of the year in our area!
Top 10 Things You Don't Want to Miss at the South Texas State Fair:
1) Local Art
Kids and adults from around the Southeast Texas area have been working hard to create handmade art, quilts, photography and more. See art from kids all over the Southeast Texas at the School Art Show, appearing daily inside Ford Exhibit Hall. There will also be an open Photography and Graphics Art Contest. This is for kids and adults. You can also check out the beautiful and ornate quilts made by people in the area. 
2) Shopping
Like to Shop? You are at the right place! Dozens of vendors are selling things like: homemade dog treats, nut mixtures, jewelry, clothing, furniture, lawnmowers, candles and more! There is really something for everyone when it comes to shopping. Print out this shopping map and get ready!
3) Real Cowboys in the Rodeo
The Professional Rodeo Cowboy Association (PRCA) will showcase the country's top cowboys and cowgirls for this professional level rodeo. You can see events like barrel racing, steer wrestling, team roping and bull riding.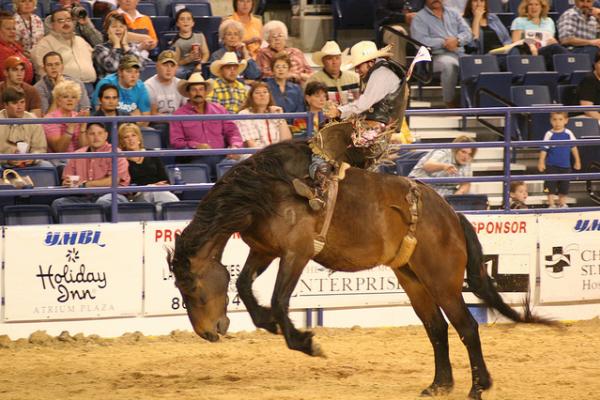 4) Mutton Bustin'
If you have not seen mutton bustin' now is the time. What is it? Little kids ride on the back of a sheep while it runs like crazy around the arena. Don't worry, the kids are wearing a helmet and other protective gear. The kid who holds on the longest… wins. It's hilarious and cute and a little scary for the moms out there. A rodeo must see!
5) Animals
Of course you need to check out the animals! You might even get to see brand new babies. It's a livestock show after all! The Livestock barn is full of animals from all over the Southeast Texas area.
6) Camel & Pony Rides
It wouldn't be fair time if you didn't get a picture of your little one riding on a camel or pony. The Camel and Pony rides are located in the petting zoo area of the fair. Each ride is $5 and you can purchase pictures. The petting zoo area includes nearly every animal you can think of. You can even grab tasty treats and feed the animals. Also, hand-sanitizing stations are located just outside of the petting zoo.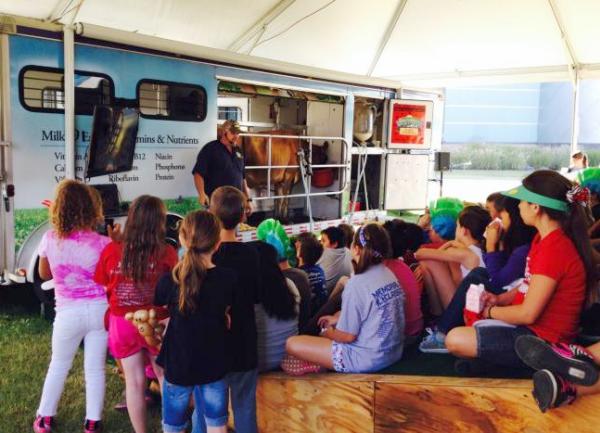 7) Milk 101
Here's something you don't see everyday, see first hand how milk is made. Sure, milk comes out of the cow but what happens next? Southwest Diary Museum is setting up a mobile classroom. You can see a demonstration of the mechanical process that goes into making milk!
8) Deal Days 
There are several deal days you can take advantage of during the rodeo.  
Click here to see the other discount and deals offered during the rodeo!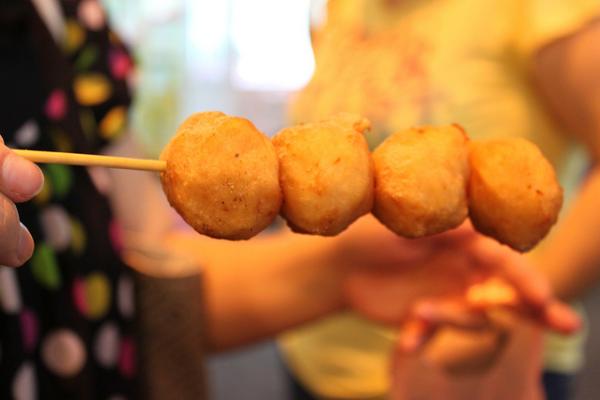 9) Fried Anything Food on a Stick
Wear your stretchy pants. The Fair has a huge selection of food treats that you probably won't find anywhere else. Some of our top picks: Fried cheesecake, gator on a stick, funnel cakes, stuffed dill pickles and more. Click here for a map of the food vendors so you can make a plan. 
10) Music, Entertainers and More
The Fair will feature the best in family entertainment. Some of Southeast Texas' top entertainers are set to perform featuring various genres. The entertainment lineup is still being worked on, but you can check the latest information on the FAQ section of the YMBL website.
The YMBL Rodeo and South Texas State fair is a fun time to enjoy your family and support your community. While you may know the "YMBL" best for the rodeo, the organization has been around for nearly 100 years in Beaumont. The YMBL is a group of business leaders who work together to better the community. Money raised is used for all kinds of projects. Little fun fact: Back In 1917, the YMBL created the Tyrrell Library!
You can stay up to date on the latest news and information from YMBL and the South Texas State Fair all the time from your phone or email. Register for updates here. As always, check our home page for everything you need to plan your trip to Beaumont. Click here for a complete list of hotels in Beaumont.