Blessings for your pet? A puppy kissing booth? Paw fortune readings? Four legs rule this Southeast Texas favorite event! The 9th annual DOGtober Fest in Beaumont plans to be bigger and better than ever before with fun happenings for kids, families and of course all of our furry friends!
Event Details:
9th Annual Dogtober Fest
October 8, 2016
9:00 a.m. - 2:00 p.m.
Julie Rogers Theatre (grounds)
765 Pearl Street
Beaumont, TX 77701
"DOGtober Fest continues to grow year after year due to the fact that people love their dogs!" said Reagan Rothenberger, Director of Development for Beaumont Main Street.
"Beaumont Main Street sought to develop a family friendly festival, and the idea has grown year after year! We especially love this because it brings people downtown, which is Beaumont Main Street's ultimate goal," said Rothenberger.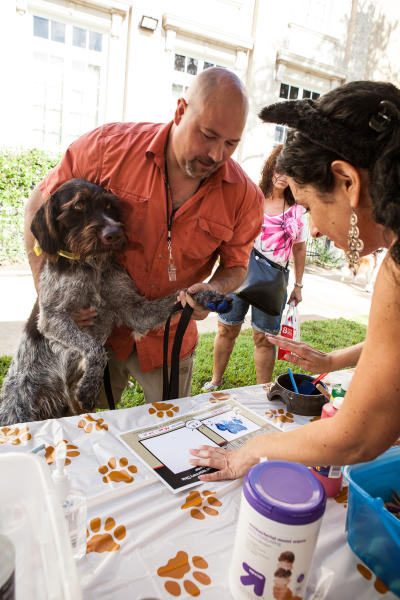 DOGtober Fest is a fundraiser for the non-profit Beaumont Main Street with all money going towards the effort to revitalize downtown Beaumont through economic development and historic preservation. Volunteers, or the "Canine Crew," help to run all of the events of the day.
"We will have paw readings where your pooch can have his fortune told by Madame Poodlepaw," said Rothenberger, "we also have a local church come and Bless the Pets and there will be a kissing booth, where an adoptable dog is waiting to give you a kiss if you would like!"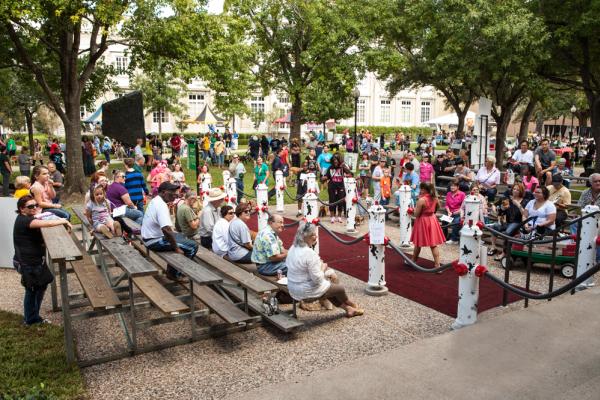 Other events include shopping at "Neiman Barkus" for fun products for furry friends, delicious food at the "Bone-Appetite" food court, a visit to the relaxing "Spaw," and a moonwalk and other entertainment for the family. The most popular of the events are the many contests that go on throughout the day.
"These include seeking out the best tail wagger and howling dog, as well as determining the cutest dog," said Rothenberger, "we also determine the best dressed dog, and even the dog that looks the most like its master."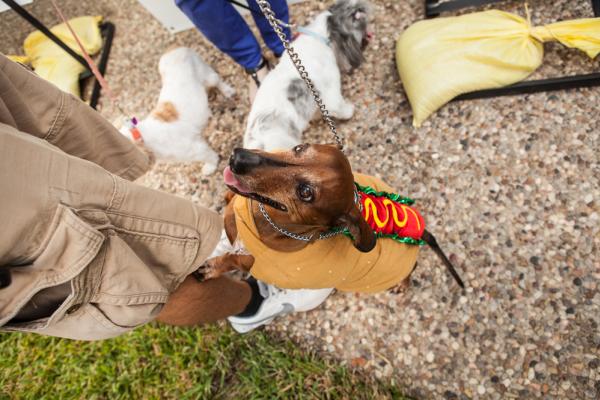 Of course, you don't have to bring a dog to attend DOGtober Fest and you may even leave with a new furry member for your family! 
"We have an Adoptable Dog Show, where animals in need of a loving home are paraded on the JK Subaru Main Stage in hopes that someone might be looking for a new friend," said Rothenberger, "many adoptable dogs that come to DOGtober Fest find a home, and we are always excited to help with this cause!"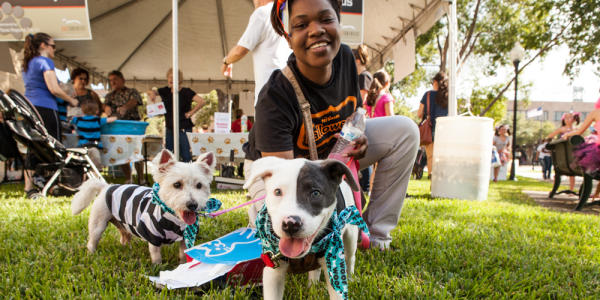 DOGtober Fest is October 8th in the green area between the Julie Rogers Theatre and the Public Library in Downtown Beaumont (Physical address: 765 Pearl St. Beaumont, Tx 77701). Activities begin at 9:00 am and wrap up at 2:00 pm. Admission is free, but you need tickets to participate in the fun events. More details about Dogtober Fest can be found here.
This year, a special "Yappy Hour" on September 30th will help kick off DOGtober Fest. Beaumont Main Street has teamed up with the City of Beaumont's Classic Movie Nights at the Jefferson Theatre.
"We have this event as a way to get the community excited for the upcoming DOGtober Fest," said Rothenberger, "there will be dog-themed beer available for sale and ticket proceeds will be donated to Beaumont Main Street. We are very proud and grateful for the City and their partnership with us."
Celebrating friends and furry family members, while helping out the City of Beaumont and the community! Check here to grab your DOGtober Fest gear before the events!