Homecoming at Lamar University means football, food, festivities and, of course, friends. While it's a time of celebration for the current events going on at the University, it's also a time for big reunions for people near and far away! People from student organizations, fraternities and sororities, athletic teams and more join together to celebrate BIG RED!  As a former member of Zeta Tau Alpha at Lamar University, I love seeing our group gather generations of women together to "come home" for one weekend.
"I have always seen Lamar as a big family and her Homecoming is a time to come in a check in," said Lamar alumni Chrisa Atkins. 
Atkins and her family make Homecoming a tradition each year. She was a part of the Zeta Tau Alpha fraternity back in college and continues to stay involved in the group, currently serving as the General Adviser.
"Zeta has had such an important impact on shaping me into the person I am today," said Atkins. "I could not imagine not being apart of it as an adult. My best friends, the beginning of my career, even how I ended up meeting my sweet husband (freshman homecoming court circa 2001) was because I joined this phenomenal fraternity 16 years ago."
Elisabeth Tatum is an active member of ZTA at Lamar University. She's helping organize this year's Homecoming festivities which include an alumni tailgate for members past and present. 
"I enjoy keeping in touch with fellow Zeta's because there's a bond I can't explain," said Tatum. "Alumni members know what you've been through, want to help, and love seeing our once small chapter grow. I'm so proud of my chapter and can't wait to meet alums at tailgate so that they can be proud of us as well!"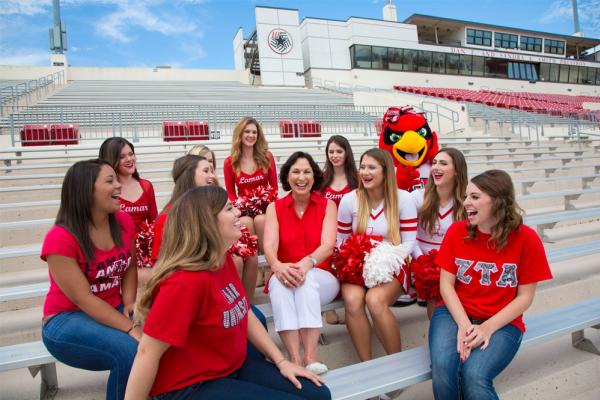 "I think it's important to stay connected with old friends," said ZTA Alumni Lindsay Feagin Robins. "No matter how far removed I might be from college, I know that I can call up these girls for help or advice or just to say hello and we will pick up right where we left off."
For Robins, ZTA at Lamar University is something she has enjoyed for 17 plus years!
"Just because you leave college, doesn't mean you leave those friends behind. My sisters were my bridesmaids, they are my vacation and travel buddies, and now we are watching our kids grow up together," said Robins.
"Homecoming is the perfect time for alumni to reconnect with Lamar University, their old friends, and connect with current LU students, and make new friends," said Shannon Copeland, Director of Alumni Affairs and Advancement Services at Lamar University. "There are lots of activities for the whole family and it is a great opportunity to blend new experiences with old friends. It is a chance to relive great memories, explore new developments on campus, and just get a chance to feel the excitement and energy of the thousands of LU fans who will be in attendance."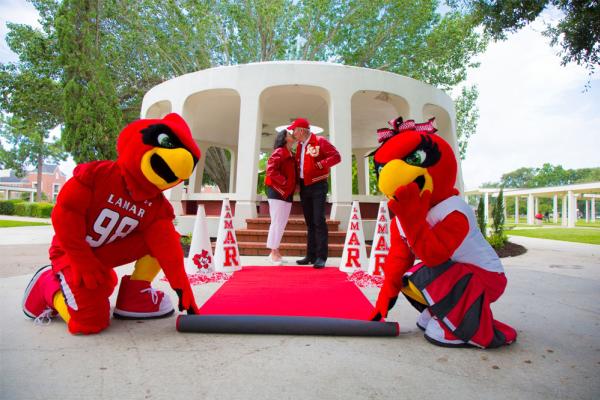 Lamar University Homecoming is October 24th - 29th, 2016.
The big 2016 Homecoming Parade kicks off game day festivities at 1:00 pm on Saturday, October 29th. Former ZTA Martye Simmons and her husband Bart (who was on the LU football team) will serve as grand marshals for the parade! The couple has been involved with Lamar since graduating in the late 70's. Other game day events include: the Cardinal Fan Fest, Art Extravaganza, Walk of Champions, Kids Zone, Alumni Tailgate Party and of course the game which starts at 6:00 pm with Lamar taking on Houston Baptist University. 
To purchase game tickets and for a complete list of Homecoming week events, check here. 
You don't have to wait for homecoming to come around each year to plan a reunion for your group! The Beaumont CVB staff can help you plan your event including setting up site surveys of hotels, check out other off-site meeting venues and create a complete itinerary for you and your guests!