Meetings don't always have to be so routine. Networking and back-to-back appointments will always be a part of your meeting schedule, but we all know that sometimes you just need that break to relax and recharge your mind. Next time you choose Beaumont, Texas as your meeting destination, know that we want your experience here to be educational, fun and relaxing.

Where to Stay
When you are planning an overnight meeting, it is always important to find a hotel that not only offers comfort, but great accommodations as well. Luckily, the Beaumont CVB can help with that. Our three convention hotels each have amenities to rest easy and take the break you sometimes need.
MCM Eleganté Hotel and Conference Center's Getaway Day Spa, is the perfect stop to make after a long day of meetings. Treat yourself to massages, facials, manicures, pedicures and more, to take the day's stress away. Don't miss out on taking a dip in the Tropical Pool equipped with lounge chairs, personal cabanas and a water fountain perfect for relaxation.
The Holiday Inn and Suites Beaumont Plaza offers a large atrium with tons of seating and a waterfall, making it the perfect setting for enjoying a cocktail from the hotel lounge area. Hop in the heated indoor pool and whirlpool to take a break and relax your muscles after a long day.
The newly renovated Holiday Inn and Suites East Medical Center features an outdoor pool that will have you ready to jump in and lounge around after a long day of meetings. This property's bar and grill offers breakfast and dining options along with daily drink specials for your attendees to network in a less formal setting.
If your idea of relaxing is getting in a good workout, all three convention hotels have fitness centers equipped with what you need to exercise.
Add to Your Meeting
The Beaumont Convention and Visitors Bureau will go above and beyond to make sure your meeting is the best it can be. We understand that you are here to learn, but why not bring a little fun into it? The CVB can plan activities to get your group going and is even qualified to offer instructor-led activities to the client. When booking your meeting through the Beaumont CVB, well-being activities can be provided before, during and after your meeting sessions as a little something extra when booking in Beaumont.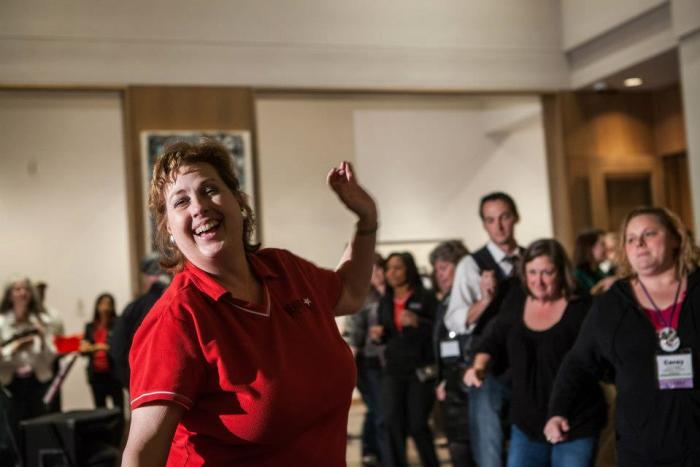 In the past, the CVB has led a "fitness/physical activity break," designed for people of all abilities to keep attendees energized after lunch. A "stretch/chair yoga class" was utilized as a healthy start to the conference day. Zumba inspired moves and Zydeco Line Dance lessons have been used to keep the attendees engaged and entertained during evening functions.
Get Out Around Beaumont
If you get the opportunity to explore the area. We highly recommend some of these local spots to wind down: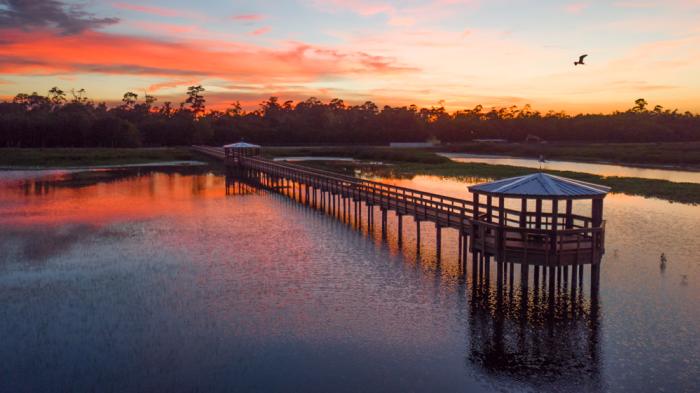 Nature/Outdoors:
Tyrrell Park is home to Cattail Marsh, the Botanical Gardens and Warren Loose Conservatory, offering serene views to keep your mind at ease. The boardwalk at Cattail Marsh lets you view the marsh and numerous amounts of wildlife as well as a walking trail. The gardens and conservatory are perfect for a stroll through the park or to sit and relax in the outdoors.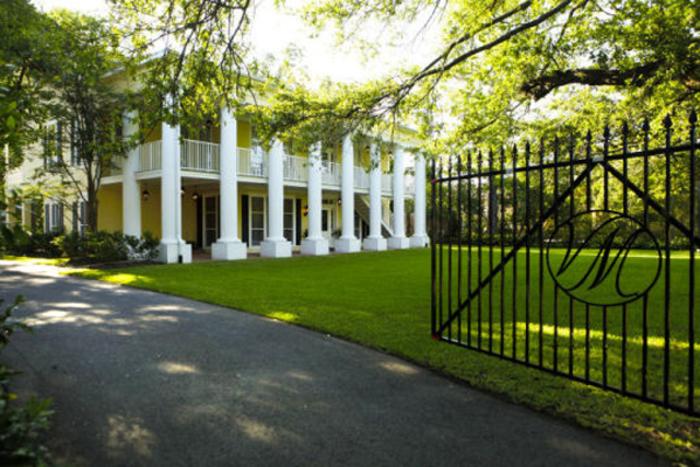 Spas:
Tina's Heavenly Touch - Head to Tina's for the full treatment! Get a top-of-the-line facial, deep tissue massage or microdermabrasion. Don't forget about manicures and pedicures to complete the look.
Spa Della Skin Care - Spa Della is a skin care spa that specializes in facials, peels, and waxing and massages, perfect for a day of pampering.
Rosa Vita Salon and Spa - Rosa Vita is a full-service hair salon and skin and wellness spa, dedicated to meet the needs that clients expect.
On-Stage I Day Spa -  Offers a full range of body treatments and massages in addition to facials, makeup, nail and hair care services.
When choosing Beaumont as your meeting destination know that the Beaumont CVB will do everything to help your group have an unforgettable meeting, that is also fun and relaxing too! For more information on how the Beaumont CVB can help plan a meeting or convention, contact the CVB sales team at 409-880-3749.