When planning a meeting, it is always nice to offer something different, something to showcase the city where you are meeting. In Beaumont, we are known for unique opportunities, especially our outdoor options and we can't wait for you to experience them with us. Whether it is excursions to explore the area, holding your meeting on the water or bringing the outdoors to you, we can do it all!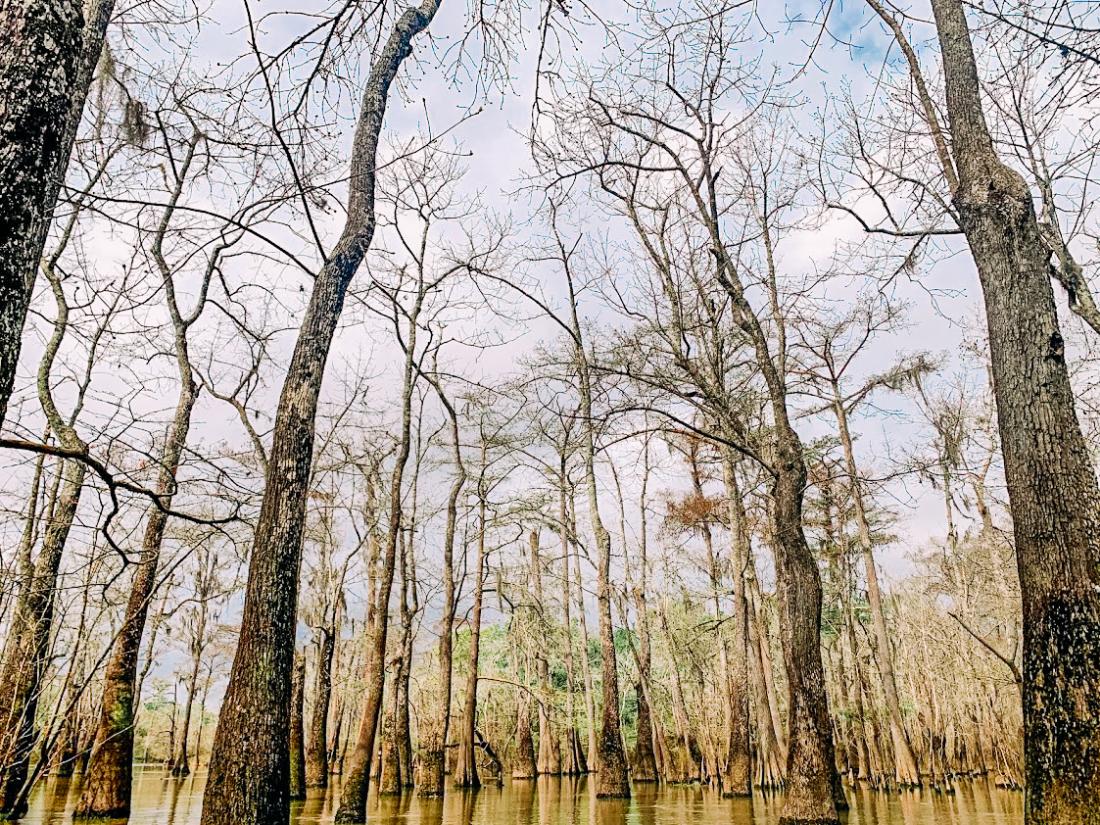 Excursions at Big Thicket National Preserve
The Big Thicket National Preserve houses a convergence of ecosystems found in southeast Texas. Go along hiking trails and waterways that showcase the beauty of the longleaf-pine forest to the cypress-lined bayous. Whether you are wanting to take your group out on land or water, both can be arranged. The Beaumont CVB can help plan your trip with a park ranger from the preserve to lead your group through the area. Interested in kayaking or canoeing? We can work with our local outfitters to get your attendees geared up and on the water.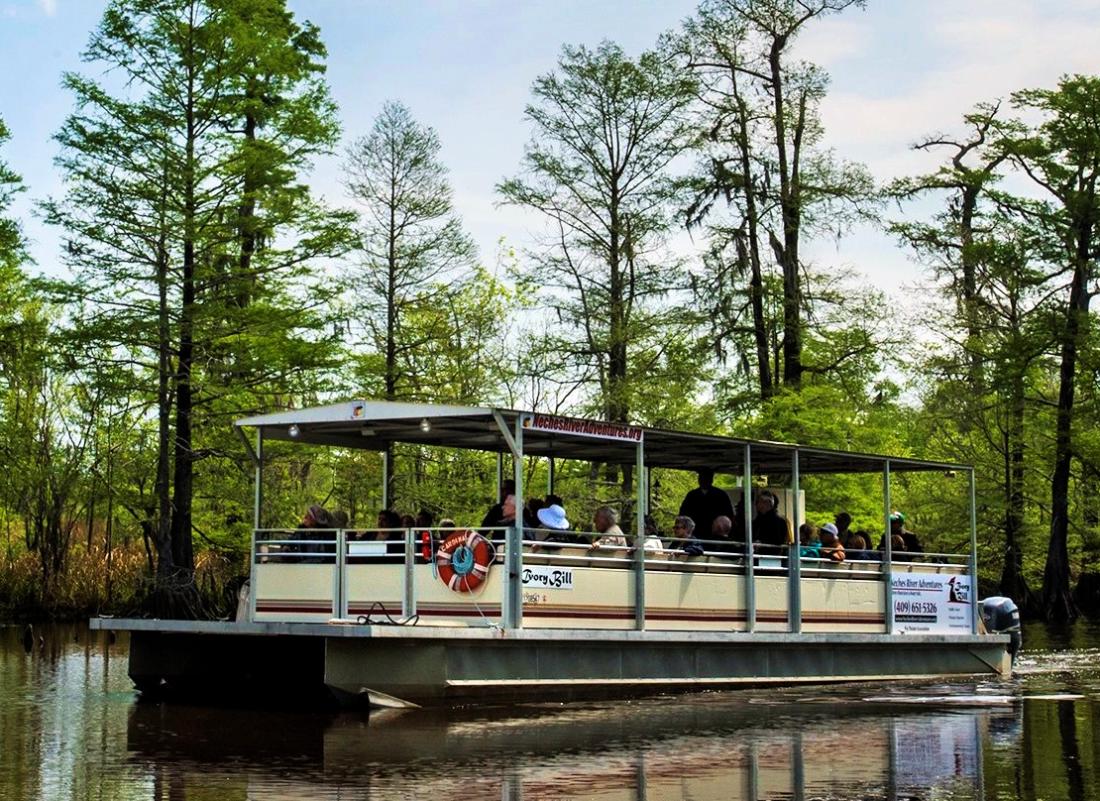 Ivory Bill
Named after the illustrious Ivory-Billed Woodpecker of the southeast, the Ivory Bill excursion boat will take your group or attendees down the Neches River for a lesson on the unique ecosystems along the way. Home to more than 200 tree species, 47 mammals, 300 birds and many reptiles and amphibians, this boat tour is a great way to explore the area. Whether offering the boat ride as a pre or post event, or utilizing the experience for a board meeting, you can do it all!

Tyrrell Park
Tyrrell Park is a nature lover's paradise. Located right off of Interstate 10 and minutes away from Beaumont's convention hotels, Tyrrell Park boasts the Beaumont Botanical Gardens, and Warren Loose Conservatory, Henry Homberg Golf Course, Tyrrell Park Stables and Cattail Marsh Wetlands. Host your meeting at the Beaumont Botanical Gardens Center or Cattail Marsh Wetlands Center or give your attendees a chance explore the flora, hit a round of golf, go horseback riding, or try their hand at bird watching.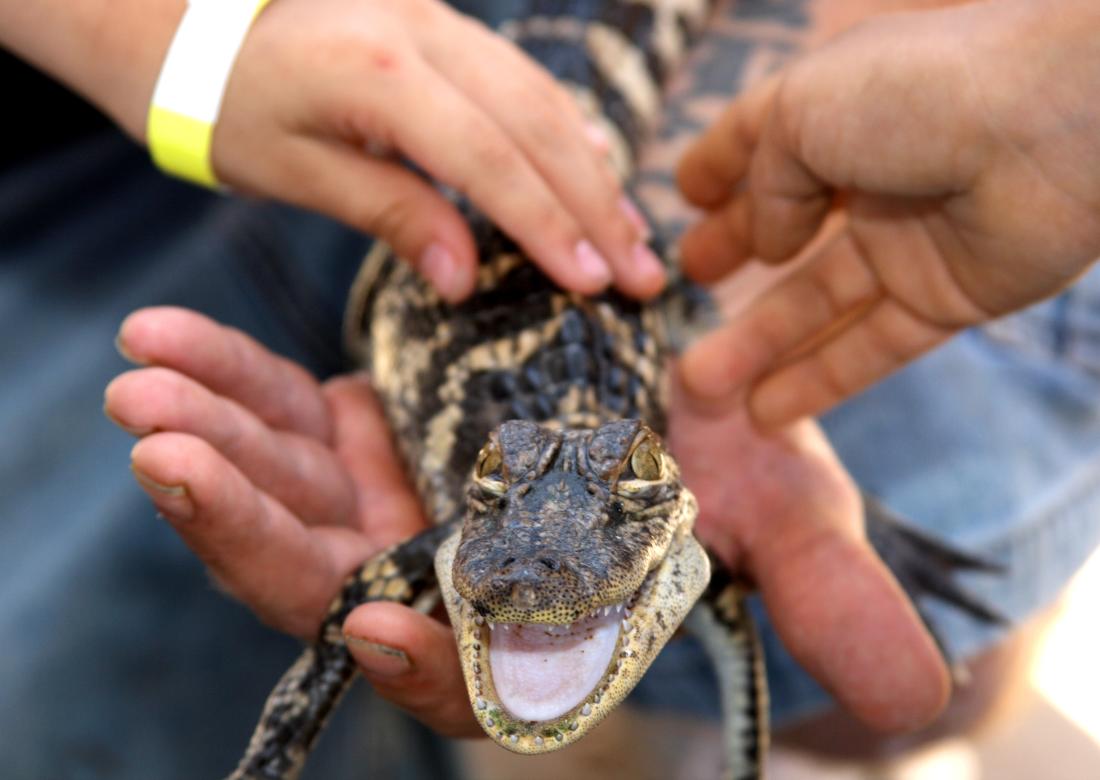 Gator Country Adventure Park
Gator Country Adventure Park is a one-of-a-kind alligator experience. The only thing like it in the state of Texas, Gator Country gives visitors a chance to see and interact with alligators, other animals, and reptiles. Rent out the facility for your group, have an excursion for your attendees or even bring an alligator to your meeting for an unforgettable experience.
Let's get to planning! Contact our Director of Sales, Freddie Willard, to help get your started. We cannot wait to see you in Beaumont soon!