Meetings Mean Business
And we want You to Host A Meeting in Your Home Town
Are you a member of any group that has district, regional, state or national overnight meetings?  Why not Bring it to Beaumont – Texas With A Little Something Extra? And the Beaumont CVB can help!
If your business or industry has a convention or trade show -- Bring it Home to Beaumont!
If your association has a conference or board meeting -- Bring it Home to Beaumont!
If your club or organization has workshops or trainings -- Bring it Home to Beaumont!
If your veterans' group, class or family has reunions -- Bring it Home to Beaumont!
If you church or fraternal society has assemblies or events -- Bring it Home to Beaumont!
Whether it is time for your chapter to host the district or state conference, or your organization is seeking a new meeting location, Bring It Home to Beaumont by utilizing assistance of the Beaumont Convention and Visitors Bureau (CVB.) The Beaumont CVB can do a lot of the initial logistical legwork with getting your sleeping room block and meeting space options; and you'll get all the credit as a smart and savvy meeting planner, all because you knew to contact the Beaumont CVB Sales Team.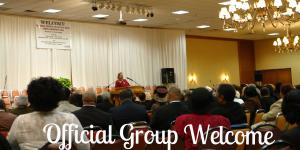 Bringing your group's meeting to Beaumont with the CVB's help, provides you the opportunity to showcase your hometown, its wonderful facilities and attractions plus other CVB amenities that will make your overnight meeting a success that has a Little Something Extra!
Here is what one of our local clients said about bringing their meeting home to Beaumont and working with the Beaumont CVB.
Mr. Kerwin Stone, President of the Vietnam Veterans of America Chapter 292 in Beaumont, Texas shared his praise of using the Beaumont CVB to help his VVA chapter bring this meeting home to Beaumont:
"During three out of the last fifteen years, our local chapter of Vietnam Veterans of America has had the pleasure of hosting meetings of the VVA Texas State Council, which consists of more than 35 chapters from all over the State of Texas. On each occasion, we have worked with and through the CVB in arranging meeting facilities and room blocks in one of Beaumont's large hotels. 
The CVB has assisted us with registration materials, such as name badges and welcome bags, and with other materials showing off attractions in our area.  Each of those Council meetings has been a huge success, and we look forward to working with CVB again the next time we host a meeting. 
The CVB's staff has been very caring and generous, and we appreciate their help!"
What are the FIVE Easy Steps to Bringing Your Meeting Home to Beaumont?
1. Call the Beaumont CVB at 1-800-392-4401, then meet with us to review your meeting & sleeping room needs
2. Allow us prepare your bid presentation and conduct your site visit.
3. Let us assist in booking meeting space and room blocks
4. Utilize our CVB complimentary services
5. Relax, and let us help to Bring your meeting home to Beaumont, Texas With A Little Something Extra!
Contact our helpful and friendly CVB Sales and Servicing Team today to start this free service for booking meetings that need at least 25 sleeping rooms.