He's known for making nothing into something. Turning trash into treasure. Taking the non-traditional approach to art and gaining high recognition in the Southeast Texas area. As we honor and celebrate the achievements by black Americans during Black History Month, Felix "Fox" Harris is one man who used his raw talent to make a big impact in our area.
"Artists, creators, dreamers, whatever you want to call them - these are usually the individuals that stand out, and he was no exception to the rule," said John Rollins, Public Relations Coordinator for the Art Museum of Southeast Texas, "People like Felix Fox Harris took a non-traditional approach to art, and it gained him high recognition in the Southeast Texas area."
Felix "Fox" Harris claims he had a vision from God to set aside his old life and make a new one. He took this to mean not only should he become a better person, but also that he should literally take found objects and give it new life. Harris used scrap metal, old toys, trash and other junk to make a forest of objects, some 15 feet tall. His raw talent garnered attention in the art community and beyond.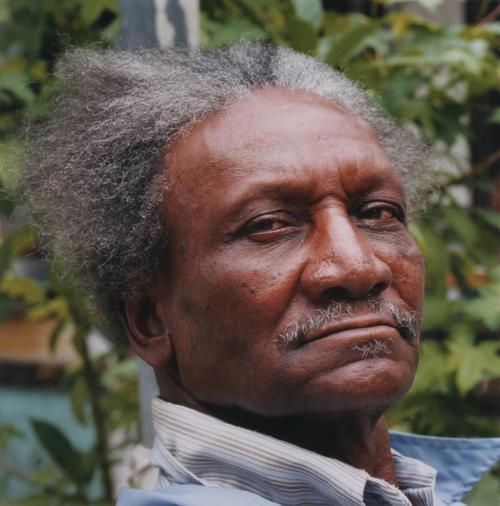 "Harris was a Beaumont legend," said Rollins, "His totems whimsically graced his front lawn creating fantastical sounds as they moved in the wind, enticing the ears and eyes of citizens as they walked by."
After Harris' death in the 1980s pieces of folk art were donated to the Art Museum of Southeast Texas. The art pieces were used in several different ways until 2007 when the permanent gallery "Somethin' Out of Nothin': The Works of Felix "Fox" Harris" was unveiled. 
"He had a 'take nothing and make nothing' approach to his artwork that people tend to really connect to," said Rollins, "Locals and tourists alike are drawn to his totems when they visit the museum. His totems are actually the only permanent exhibit on display inside of AMSET."
The stunning exhibit features two mural-sized photos of Harris' original home along with 26 pieces of hand crafted art. Also included in the exhibit: the actual ball-peen hammer and butter knife Harris used to make his sculptures. 
Harris' impression on the art scene in Southeast Texas is something that is still present today.
"I really believe that it is important to showcase exhibits such as the Felix Fox Harris totem gallery at AMSET because it illustrates the creative talent that this area possesses, not only in years past, but to this day," said Rollins.
The Harris exhibit is always on display at the Art Museum of Southeast Texas. Admission is free and donations are accepted. Click here for a fun "kids only" take on the Harris exhibit with an interactive Eye Spy game and puzzles. Read more about Felix "Fox" Hairris, including how he got his nickname, on the Texas State Historical Association website.