From a popular haunted Halloween tour with the family to Classic Movie Nights with friends, there are plenty of events going on in Beaumont this fall to keep you busy! We've got your complete guide to October 2016 including ideas for family fun, arts and entertainment, date night and even a few things that will get you moving! Don't be afraid to eat a bug, try out yoga on the lawn or even dress up as your dog! 
Family Fun
Fire Prevention & Family Safety Festival
October 1, 10:00 am - 2:00 pm
Fire Museum of Texas
400 Walnut
Beaumont, TX 77701
Cost: Free
Join the Fire Museum of Texas and Beaumont Fire Rescue and other community partners for a day of free family fun! There will be demonstrations, a bounce zone, freebies, food, and fun! Learn all about ways to keep your family safe in a fun environment.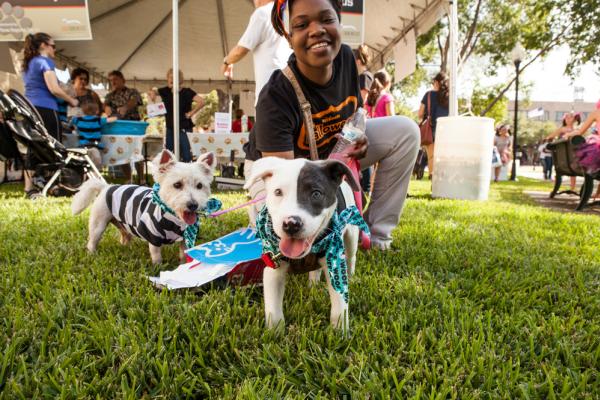 Dogtober Fest
October 8, 8:00 am - 2:00 pm
Julie Rogers Theatre
765 Pearl Street
Beaumont, TX 77701
Cost: Free entry. Tickets, $2 each.
Families and their favorite canines can enjoy great food, music and festive things to do with your dog at Beaumont Main Street's Dogtober Fest. There will be plenty of opportunities to enter your dog in contests throughout the day, including the "Master/Dog Look-a-Like Contest" and the "Best Dressed Dog Contest." The event takes place on the grounds of the Julie Rogers Theatre in downtown Beaumont. Everyone and their dog will be there!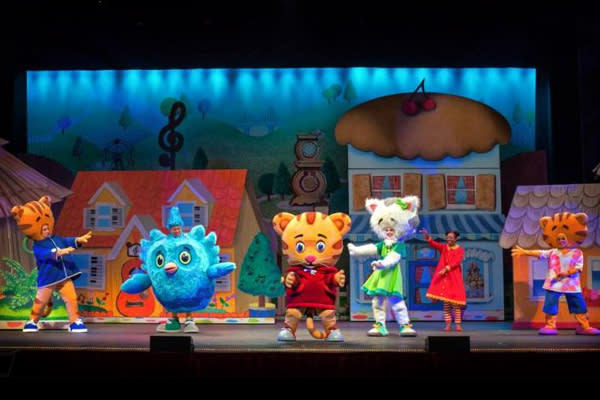 Daniel Tiger's Neighborhood Live
October 13, 7:00 pm
Julie Rogers Theatre
765 Pearl Street
Beaumont, TX 77701
Cost: $28 - $35
Daniel Tiger's Neighborhood tells its engaging stories about the life of a preschooler using musical strategies based on Fred Rogers' ground-breaking television work. Through imagination, creativity, and music, Daniel and his friends learn the key social skills necessary for school and for life. Plus, you will leave with catchy songs stuck in your head for days.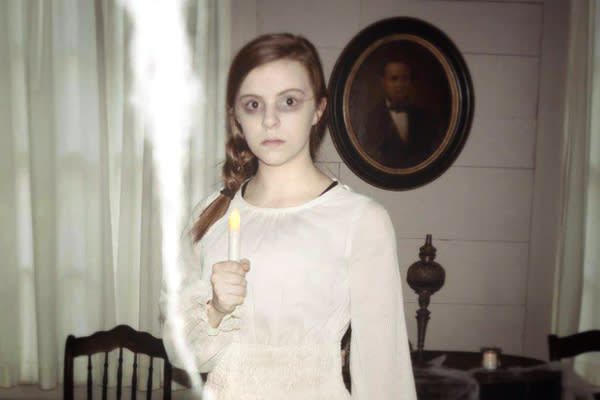 Pumpkin Walk & Haunted Halloween Tour
October 15, 6:00 pm - 9:00 pm
John Jay French Museum
3025 French Road
Beaumont, TX 77706
Cost: $5
Hosted by the Beaumont Heritage Society, the annual Pumpkin Walk takes place on the grounds of the historic John Jay French Museum. The event includes a haunted tour of the French home along with a hayride and a pumpkin craft for the kids. Unique pumpkins decorated by local businesses and individuals will also be on display with a contest to select the best pumpkin in several categories. Plenty of food will be available through local food trucks. Families are encouraged to wear costumes and picnic on the grounds of the museum. Read more about Haunted Beaumont here.
Touch-a-Truck Day
October 15, 10:00 am - 2:00 pm
Beaumont Children's Museum (North Entrance of Beaumont Civic Center)
701 Main Street
Beaumont, TX 77701
Cost: Free
Touch-A-Truck is a community event offering children of all ages a chance to touch, climb, explore and ask questions about their favorite truck! Thanks to the Beaumont Children's Museum, kids can see dump trucks, police cars, ambulances, utility vehicles, delivery vehicles, transportation, and many other cool vehicles. Meet policemen, firemen, and other community personnel to learn about their equipment and how these machines are used to help keep us safe and serve our community.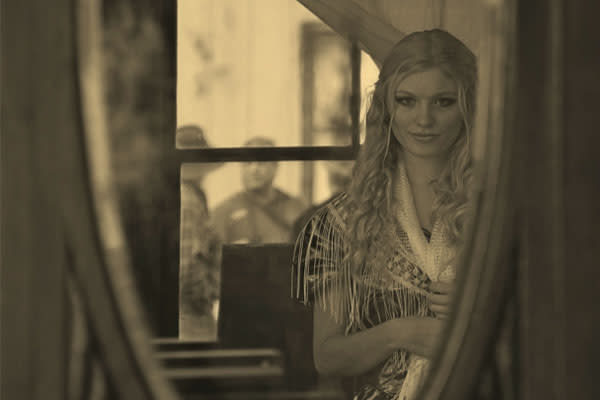 Spindletop Spookfest
October 27, 6:00 pm - 8:00 pm
Spindletop Gladys City/Boomtown Museum
5550 Jimmy Simmons Blvd
Beaumont, TX 77705
Cost: Free
Gladys City gets spooky for Halloween! Spindletop-Gladys City Boomtown Museum, on the Lamar University campus, will host Spindletop Spookfest with trick or treating throughout the boomtown and fun activities for "ghouls" and "goblins" of all ages. Meet some people of the past, play ghostly games and go trick-or-treating! Lamar University students will be handing out candy and leading the games. Gladys City will be a fun, safe place to bring the kids and celebrate Halloween.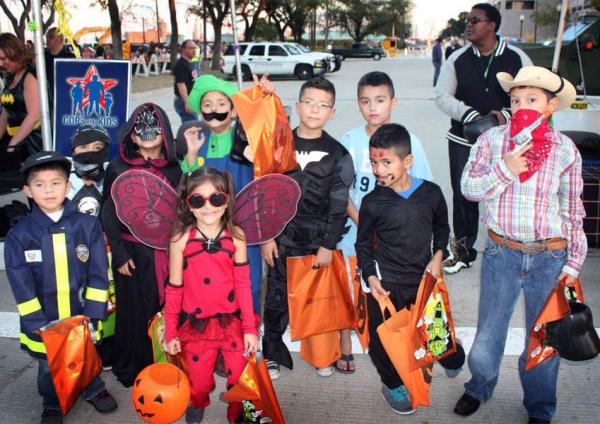 Cops & Kids: Trunk-or-Treat & Haunted Jail
October 29, 4:00 pm - 7:00 pm
Beaumont Civic Center
701 Main Street
Beaumont, TX 77701
Cost: Free
The Beaumont Police Department will host Cops & Kids Trunk-or-Treat and Haunted Jail. This safe, free Halloween alternative is provided for school-aged children and their parents. Officers from the Department's specialized tactical units will be on hand to give away sweets, treats and safety tips at the Beaumont Civic Center. The Beaumont Police Station Haunted Jail will also be open for tours in the basement of the police station for those who are brave enough to dare! Don't miss this spook-tacular good time!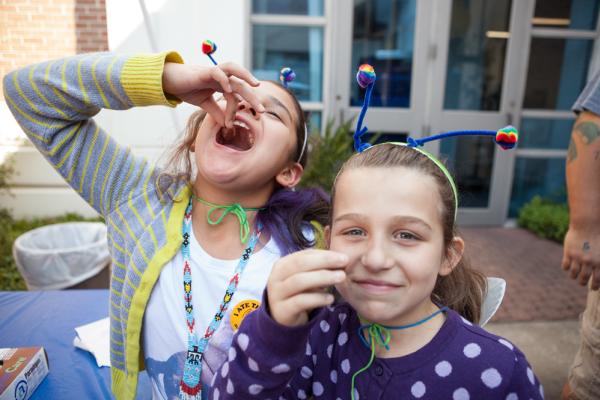 Free Family Arts Day - Eat a Bug!
October 29, 10:00 am - 2:00 pm
Art Museum of Southeast Texas
500 Main St.
Beaumont, TX 77701
Cost: Free
"Eat-A-Bug!" Family Arts Day is one of the Art Museum of Southeast Texas' most popular events, where children and their families are tempted to try the creepy, crawly delicacy of fried crickets. Hands-on art activities focus on our current exhibition. Visitors will learn about Day of the Dead, make sugar skulls and are invited to participate in our Halloween Costume Contest. As always, face painting and refreshments round out this "SPOOKtacular" event. Learn more about Quarterly Family Arts Days here.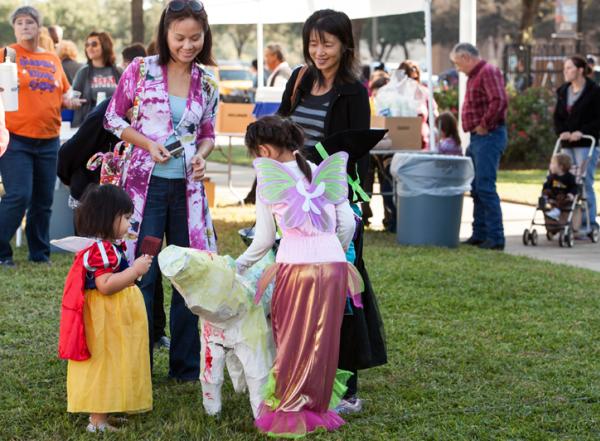 Dinosaur Day
October 29, 9:00 am - 1:00 pm
Texas Energy Museum
600 Main St.
Beaumont, TX 77701
Cost: Free
Dinosaur Day, put on by the Texas Energy Museum, is an educational program featuring outdoor activities where children ages 3-10 learn about dinosaurs and how fossils are found and studied. Activities include talks by professional "dinosaur hunters," making huge papier-mâché dinosaurs, searching for real fossils and hands-on, creative activities.
Music and the Arts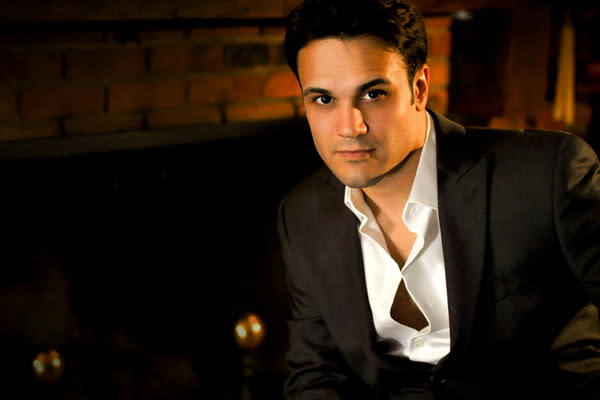 Symphony of Southeast Texas: "Oh What a Night!"
October 8, 7:30 pm
Julie Rogers Theatre
765 Pearl Street
Beaumont, TX 77701
Cost:$26 - $46
For the first of two incredible pops concerts this season, the Symphony of Southeast Texas (SOST) presents a spectacular evening of Broadway hits. SOST will be joined by the multi-talented tenor Connor Bogart O'Brien to perform America's most beloved musicals. You'll be snapping along with the "Jersey Boys" in your head to "Oh What a Night" and "Can't Take My Eyes Off of You," and then drift through the great music that made "Frozen," "West Side Story," "Les Misérables," and "Phantom of the Opera" such great memories. Get the Symphony's complete season schedule here.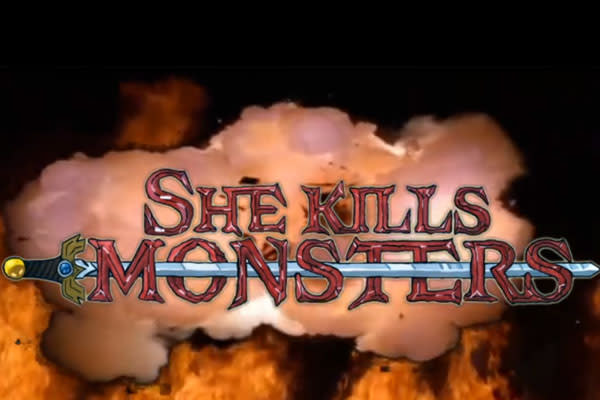 She Kills Monsters
October 14 - 29, 7:30 pm with 2:00 pm Matinee*
Beaumont Community Players
4155 Laurel Ave
Beaumont, TX 77707
Cost: $16 - $18
Presented by the Beaumont Community Players, She Kills Monsters is a comedic romp into the world of fantasy role-playing games and tells the story of Agnes Evans as she leaves her childhood home in Ohio following the death of her teenage sister, Tilly. When Agnes finds Tilly's Dungeons & Dragons notebook, however, she stumbles into a journey of discovery and action-packed adventure in the imaginary world that was Tilly's refuge. In this high-octane dramatic comedy laden with homicidal fairies, nasty ogres, and 90s pop culture offers a heart-pounding homage to the geek and warrior within us all. Show Dates: October 14, 15, 21, 22*, 28, 29. Buy tickets online here.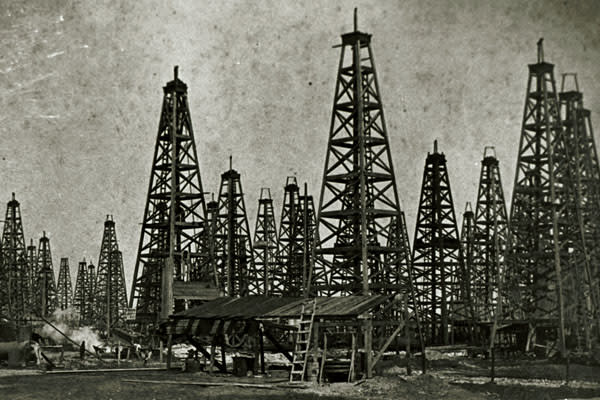 Historic Beaumont Photos
October 1 - November 11
Clifton Steamboat Museum
8727 Fannett Rd
Beaumont, TX 77706
Cost: $5 or free for museum members
Want to see what Beaumont and Texas were like back in the day? The Clifton Steamboat Museum will be displaying a temporary exhibit by the Beaumont Camera Club featuring photos of Texas. Go check out photos taken by members of the community. The exhibit will be on display through November 11, Veterans Day. The museum is open on Mondays 8:30 am - 11:00 am, or by appointment.
Search the entire CVB event calendar for other live events & performances here.
Date Night (or Day)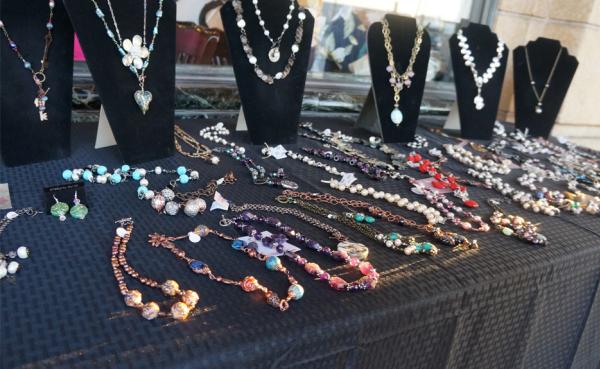 First Thursday on Calder
October 6, 5:00 pm - 9:00 pm
The Mildred Building
1495 Calder Avenue
Beaumont, TX 77701
Cost: Free
First Thursday is a fun tradition along Calder Avenue in Beaumont's Old Town Neighborhood. The street comes alive with music and vendors. Enjoy a relaxing evening of music and shopping while supporting local businesses and artists! Many shops give special discounts & stores are open late just for this fun, monthly event!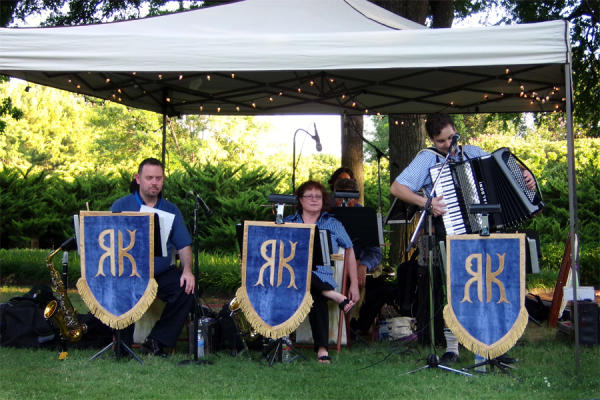 Oktoberfest
October 15, 3:00 pm - 8:00 pm
Rogers Park
1455 Dowlen Road
Beaumont, TX 77706
Cost: Free
Oktoberfest at Rogers Park will feature live polka performances by The Royal Klobasneks and music by Cody Schaeffer and Barelands. Food will be available for purchase from Blue Dave's BBQ, Taco Local, and Kona Ice. There will be a large beer garden, food, and fun for the entire family. The event is free and open to the public. No outside food or alcohol will be allowed on the premises.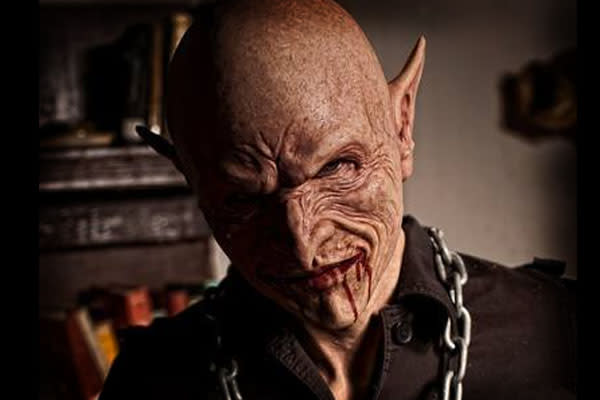 The Haunted Hotel
October 1-31, 7:13 pm - 11:13 pm
The Haunted Hotel
447 Orleans Street
Beaumont, TX 77701
Cost: $14 - $18
Experience one of the nation's most extreme haunted attractions at The Haunted Hotel in downtown Beaumont. With 24 years of experience, the crew continues to change the scares and raise the bar year after year. They're ready and waiting...enter if you dare. Tickets can be purchased individually or in a Family 4 Pack. Advance tickets are available and can also be purchased on-site. See the complete schedule of tour times here.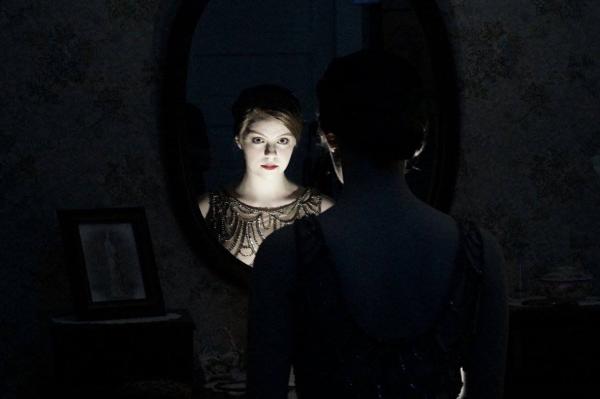 Heritage Happy Hour & Haunted Halloween Tour
October 20, 5:30 pm - 7:30 pm
The Chambers House
2240 Calder Avenue
Beaumont, TX 77701
Cost: $10
At this special edition of Heritage Happy Hour, guests can wander the halls of the historic Chambers House with a one of a kind look into the past. Guests of all ages will enjoy a peek into the lives of departed Chambers family members, portrayed by costumed actors. Our dearly departed will be present for one night only, so make plans to see them during this brief special appearance!
Classic Movie Nights
Jefferson Theatre
345 Fannin Street
Beaumont, TX 77701
7:30 pm (Doors open at 6:00 pm.)
Cost: $5
Classic Movie Nights has become a family favorite in Beaumont! The Jefferson Theatre, built in 1927, is home to the Classic Movie Night series. Sip your favorite craft beer or wine in a beautiful historic theatre while enjoying the movie. There are eight different showings for the month of October! (see dates below)
October 7 - "Monsters, Inc."
October 11 - "Sound City"
October 14 - "Beetlejuice"
October 18 - "Willy Wonka & the Chocolate Factory"
October 20 - "Seven Samurai"
October 21 - "Young Frankenstein"
October 25 - "Les Miserables"
October 28 - "Rocky Horror Picture Show"
Get Moving! Exercise & Sports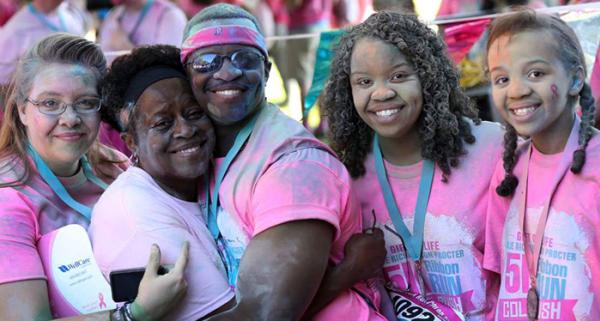 Gift of Life Color Rush 5K
October 1, 8:00 am
City of Beaumont Administration Offices
801 Main Street
Beaumont, TX 77701
Cost: $30
Join the Gift of Life for its Annual Julie Richardson Procter 5K Ribbon Run Color Rush! All funds raised by the Gift of Life stay right here in Southeast Texas and directly impact the lives of individuals in our community. Children under 6 years old are free and don't need to be registered. It's preferred that you sign up ahead of time, but if you must they are accepting race day registrations.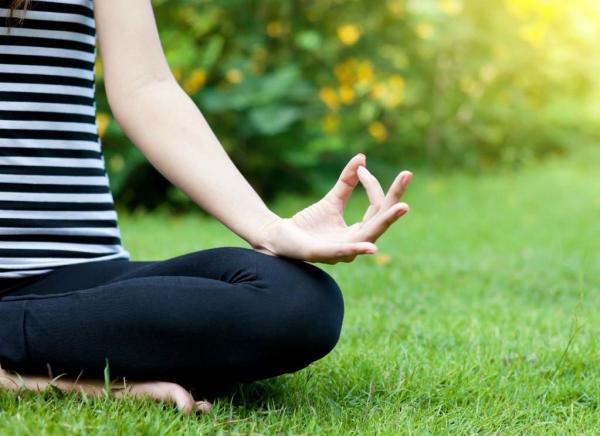 Yoga: Mondays at the Museum
October 31, 6:00 pm - 8:00 pm
McFaddin-Ward House Museum
725 North Third Street 
Beaumont, TX 77701
Cost: $5 - $10
Yoga is back with Mondays at the Museum on the gorgeous lawn of the historic McFaddin-Ward House in downtown Beaumont. Come yoga with LoveYoga's Tiffany Maloney, get in the grass and stretch to beautiful music. All levels of yoga welcome. Bring your own water and get ready to relax!
As always, you can check events going on in Southeast Texas anytime on the CVB's event calendar here.
We hope this event guide will help get you out and about to enjoy the best things Beaumont has to offer! Be on the lookout for guides for November and December 2016!