Fall in Southeast Texas is in full swing! Now that the weather is (sometimes) cooler it is time to get out and enjoy all the fun happenings going on in Beaumont. From chili dinners to football and happy hours galore, you don't have to make a trip out of town to have a great time. We've got a great list packed with 15+ events going on in November in Beaumont, Texas!
Family and Kids
St. Mark's 75th Annual Chili Supper & Bazaar
November 10, 11:00 am - 2:00 pm & 5:00 pm - 8:00 pm
St. Mark Episcopal Church
680 Calder Street
Beaumont, TX 77701
Cost: $12 adults, $6 for children
St. Mark's Chili Supper Chili Supper & Bazaar is celebrating 75 spicy years! The chili supper is one of the primary fundraisers of the ECW (Episcopal Church Women) of St Mark's in Beaumont to help support local community service. Every year, thanks to the funds raised from the chili supper and bazaar and the Treasure House resale shop, the ECW was able to give grants to more than 20 community organizations. You can even buy frozen chili for later and chili spice packs to make your own at home! More details can be found on the St. Mark's Chili Facebook Page.
All Breed Dog Show
November 11-13
Ford Park
5115 IH 10 South
Beaumont, TX 77705
Cost: Free
Love dogs? Make plans to head out to Ford Park! The Texas Star Cluster is a 3-day all dog breed show. The show begins Friday and ends Sunday and participants will cover obedience, rally and agility. The event is sponsored by the Galveston Kennel Club of Texas and the Cypress Creek Kennel Club of Texas.
Young-Lee Equestrian Day
November 12, 10:00 am - 2:00 pm
Spindletop Gladys City/Boomtown Museum
5550 Jimmy Simmons Blvd
Beaumont, TX 77705
Cost: Free
Join the Spindletop Gladys City/Boomtown Museum for its annual Yount-Lee Equestrian Day! From therapy horses to award-winning saddlebreds, visitors will delight at being able to ride, groom and learn all about the care and riding of horses. The event pays tribute to Pansy Yount, who was world famous for her saddlebred horses, here, in Beaumont and in Kentucky.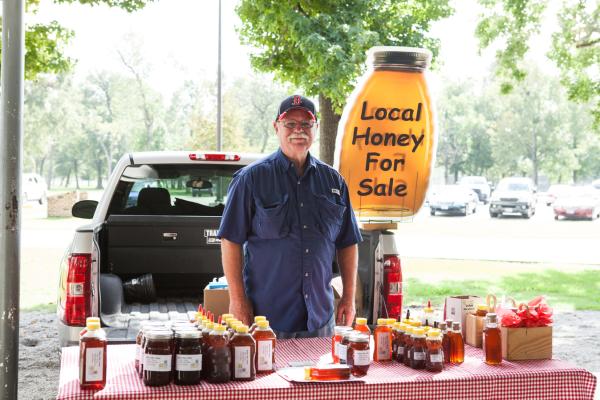 Beaumont's Farmers Market
October 29 - December 17, 8:00 am - 11:00 am
Beaumont Athletic Complex
950 Langham Road
Beaumont, TX 77707
Cost: Free
The Beaumont Farmer's Market is held each Saturday, March through December, and is a place where the Southeast Texas community comes together to meet and support local farmers. Visitors can expect locally grown produce, goat milk body products, grass-fed beef, coffee, locally baked breads, goat's milk cheese, entertainment and more.
Story Time & Sign Language Classes
Miller Library
1605 Dowlen Rd
Beaumont, TX 77706
Cost: Free
Bring your kids to a variety of kid-friendly events going on in Beaumont all month long! Free classes at the Miller Library include Sign Language for kids and afternoon story time. Check the calendar for details!
Arts & Entertainment
Beaumont Author Bash and Artist Expo
November 5, 10:00 am - 3:00 pm
Knights of Columbus Hall
9505 College
Beaumont, TX 77707
Cost: Free 
Beaumont museums join forces to support the Humane Society of Southeast Texas for a family friendly event that will showcase Beaumont's creative side. Activities include science experiments with the Beaumont Children's Museum, face painting & readings throughout the day with the Art Museum of Southeast Texas and more. Local artists and authors will have their work available for purchase. And, of course, plenty of furry friends from the Humane Society of Southeast Texas will be up for adoption!
Stephen's Funtastic School Day Concert
November 9, 10:30 am - 11:30 am
Julie Rogers Theatre
701 Main Street
Beaumont, TX 77701
Cost: $6.00 must be reserved by phone at (800) 234-9228
Stephen Fite and Melody House Music tour around the country bringing entertainment for children of all ages! They provide fantastic educational music and more for the classroom and living room.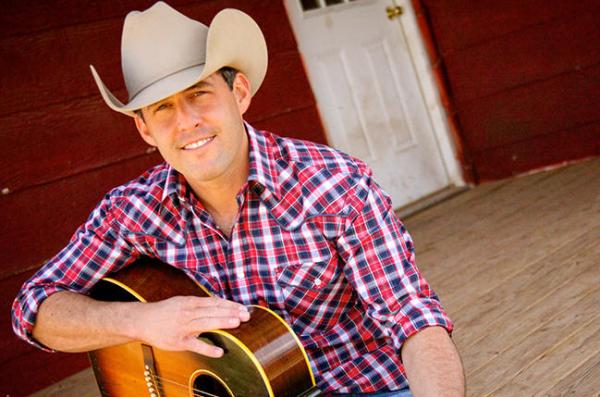 Aaron Watson
November 12, 9:00 pm
Backyard Music Hall
3871 Stagg Drive
Beaumont, TX 77701
Cost: $20 - $410
The Backyard Music Hall is home to regular live music, including some of your favorite Texas Country stars. Hunter Hutchinson takes the stage at 9:00 p.m. followed by Aaron Watson at 10:30 p.m. Be sure to grab a bite at the Wood Fired Grill before the show.
Beaumont Ballet Theatre Fall Premier
November 13, 2:30 pm
Jefferson Theatre
345 Fannin St
Beaumont, TX 77701
Beaumont Ballet Theatre will open the dance season with a magnificent concert performance. The Fall Premiere will showcase the talent of the company through Modern Works, Classical Ballet, Musical Theatre, and more!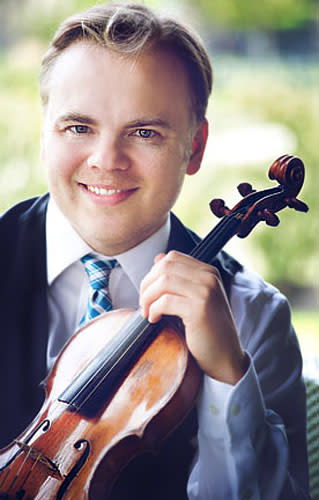 Symphony of Southeast Texas – Triumphant Tchaikovsky
Saturday, November 19, 7:30 pm
Julie Rogers Theatre
765 Pearl
Beaumont, TX 77701
Cost: $26 - $46
The Symphony of Southeast Texas performs Triumphant Tchaikovsky and more. The concert will include: Beethoven – Egmont Overture; Bizet – Symphony in C; Tchaikovsky – Violin Concerto, with soloist Matthew Detrick. See the Symphony's complete season schedule here.
Fun for Adults
First Thursdays on Calder Ave
November 3, 5:00 pm - 9:00 pm
The Mildred Building
1495 Calder Avenue
Beaumont, TX 77701
Cost: Free
Who doesn't like shopping and enjoying a nice glass of wine? Start the month off right at "First Thursdays" on Calder Ave. Along with staying open later than usual, The Mildred Building shops usually offer discounts and other special goodies for those looking to shop local. There's often live music & sidewalk vendors too! And, don't forget to wander down Calder Ave for a visit to Tacos La Bamba, Luke's Icehouse and Burns Antik Haus for more deals.
Food For Art's Sake
November 5, 7:00 pm - 10:00 pm
2675 Gulf Street
Beaumont, TX 77703
Cost: $40
The Beaumont Art League will host, "Food for Art's Sake," a community fundraiser and art exhibit featuring works by artist and media personality Dan Gresham. The Beaumont Art League is the oldest art organization in Southeast Texas, and was instrumental in the development of the arts this area The proceeds of the fundraiser will benefit long-range programmatic goals for adults & children, exhibitions, and operations.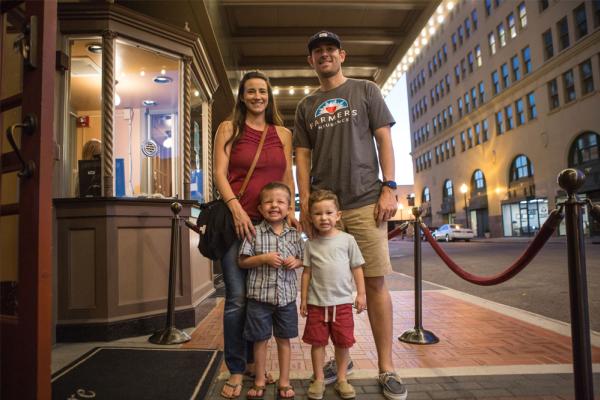 Classic Movie Nights
November 4 & 18, 7:30 pm
Jefferson Theatre
345 Fannin Street
Beaumont, TX 77701
Cost: $5
Classic Movie Nights has become a family favorite in Beaumont! Sip your favorite craft beer or wine in a beautiful historic theatre while enjoying the movie. On November 4, "Reservoir Dogs" will be showing. On November 18, bring the family out for "It's a Wonderful Life." Doors open at 6:00 p.m.
American Cancer Society Cattle Baron's Ball
November 12
Beaumont Civic Center
701 Main Street
Beaumont, Tx 77701
Make plans for a one-of-a-kind evening, featuring great food, dancing, a spectacular auction, and much more. Cattle Baron's Ball is so much more than a marquee event it's a celebration of life, love and hope. All proceeds raised go to the American Cancer Society. Though the support of Southeast Texas, life saving cancer research is funded and free services are given to local cancer patients. Entertainment by Sawyer Brown.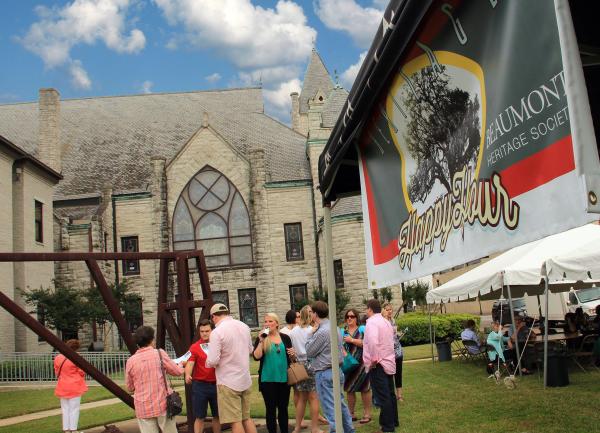 Heritage Happy Hour
November 18, 5:30 pm - 7:30 pm
Jefferson Theatre
345 Fannin Street
Beaumont, Tx 77701
Cost: $10
Heritage Happy Hour is an on-going partnership between the Beaumont Heritage Society and Giglio Distributing Co. Each event highlights an historical exhibit, time period, or landmark, as well as craft beer or brewery that is being showcased by Giglio Distributing Co. The event is expected to take place every other month and the location will be subject to change as we highlight historical landmarks throughout our city. The Beaumont Heritage Society and Giglio Distributing Co. believe that by promoting and sharing our local history and its historical significance that we can also share and promote the efforts to preserve Beaumont's historical landscape. Learn more about Heritage Happy Hours here.
Sports and More!
Lamar Football - Cardinals VS Incarnate Word
November 12, 6:00 pm
Provost Umphrey Stadium
4400 MLK Parkway
Beaumont, TX 77706
Cost: $45 - $335
It's football time in Southeast Texas! Show your cardinal pride while cheering on the cardinals as they take on the University of Incarnate Word!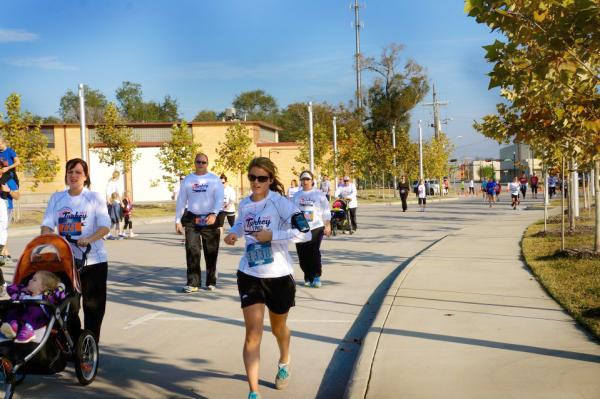 Turkey Trot
November 24, 8:00 am & 9:30 am
Downtown Event Centre
700 Crockett St
Beaumont, TX 77701
Cost: $12 - $35
It's the best way to start out Thanksgiving day! The Triangle Therapeutics Turkey Trot (hosted by Sea Rim Striders and the City of Beaumont) is a Beaumont tradition for all ages. Online Registration is open until 8:00 p.m. on November 23. There are participant medals for everyone along with plenty of water stops, snacks and music at the finish line! The Turkey Trot benefits Adaptive Sports For Kids. 
Free Exercise Classes
All Month Long 
Beaumont Assn-Senior Citizens
780 South Fourth Street
Beaumont, Tx 77701
Cost: Free
The City of Beaumont hosts free exercise events and other "get moving" activities all month long. The schedule includes Zumba for Seniors, Line Dancing, Walking, Tai Chi, Jazz and Tap and more! 
As always, you can check events going on in Southeast Texas anytime on the CVB's event calendar here.