Creative. Fresh. Unique. These are just a few words I would use to describe Chef Monica Woodford Cobb and the local food movement she's leading. If you haven't heard about her already, Monica is the founder and creator of "Monica's" Restaurant on Calder Avenue. When you walk into her home… I mean, restaurant... you just know you are someplace special. You really do feel at home. She's bringing the farm-to-table movement to Beaumont and hoping to inspire you to enjoy local food at its very best. 
Interestingly, Monica's inspiration didn't start in the kitchen, it started outdoors.
"I grew up in the country digging in the dirt, exploring trails in the woods, gardening with my parents, butchering hogs, keeping bee's and using my imagination for constant entertainment," said Cobb, "I was taught at a very early age to honor and respect everything that comes from the earth."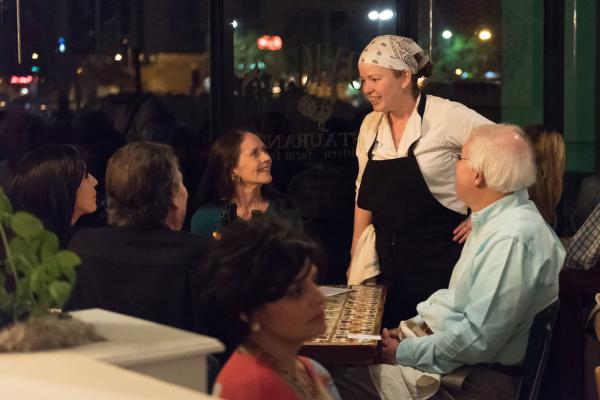 Monica has a true passion for where food comes and even how it is prepared.  She works closely with local farmers in the area to not just support what they are producing, but to turn that food into something unique.
"We are blessed with a bounty of amazing produce and protein that is locally sourced, humanely treated and for the most part organically pastured," explains Cobb, "I need a constant source of fire and water and that is why I have a restaurant so that I may be able to create magic with food."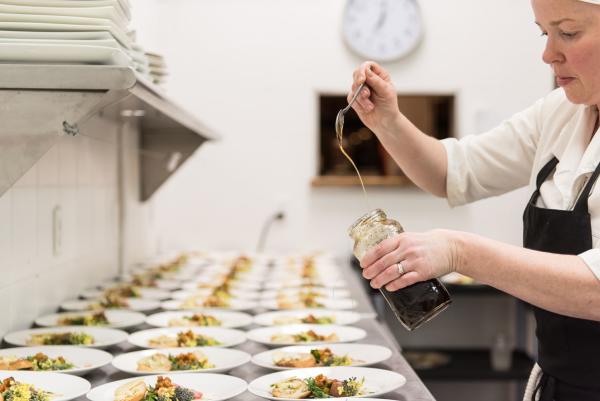 That magic is what has gotten Cobb a lot of attention in the short time her restaurant has been open. She's feisty and driven.
"I don't like rules and I don't like habits," she said, "I encourage my guests to go off the cuff and request whatever they want me to cook for them."
For now, "Monica's" at 6385 Calder Avenue, is open five days a week for lunch from 11:00 am - 3:00 pm. Lunch menu items include sandwiches and salads with a combination of Vietnamese/Asian-French flavors. 
"I love to cook up specials on a daily basis," said Cobb, "I experiment with all sorts of flavors, it's a surprise journey for your taste buds."
There is a farm-to-table dinner on the first Saturday of every month. This nationwide farm-to-table movement means exactly what it sounds like. Food on the table comes directly from the farm, without going through a store or distributor. Cobb sources from places like Wild Earth Texas, Donna's Farm and Black 40 Farms. Each Farm to Table dinner at Monica's has limited seating and a set menu of awesomeness. Just check out part of last month's menu to get an idea of what you can expect: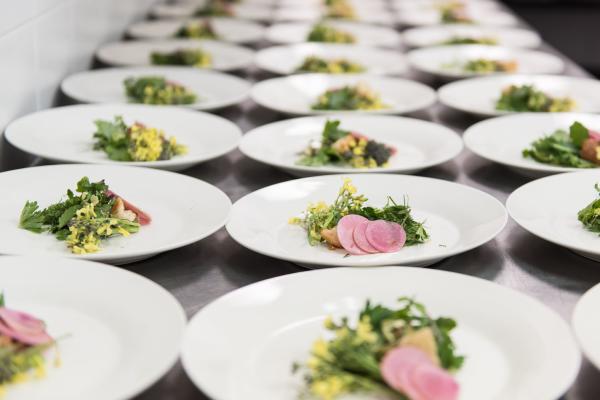 For starters: Early Spring Blooms & Greens with a Citrus Vinaigrette, Lucy's Artisan Crostini, Wild Honey-Stilton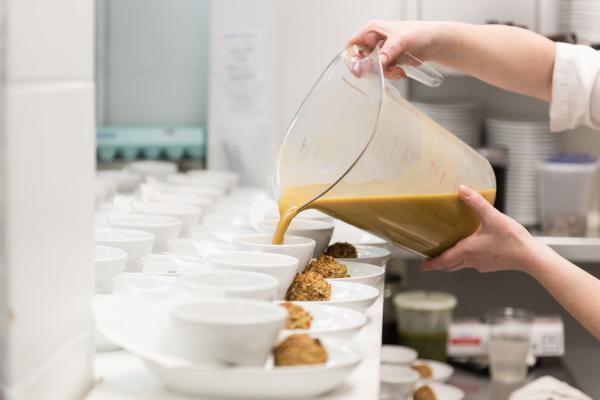 The second course: Curried, Saffron Butternut Squash Bisque and Smoked Crawfish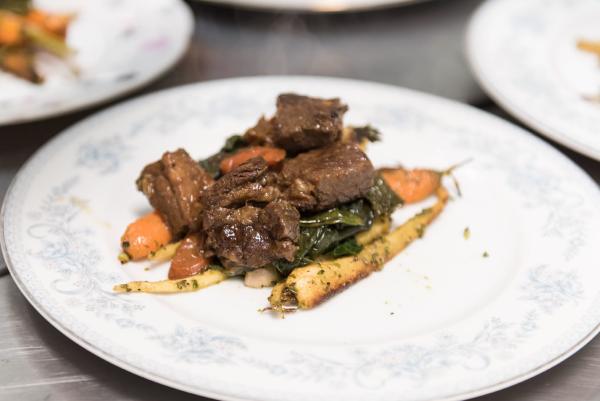 The main course: Wild Earth Texas Grass-Fed Beef, Roasted Veggies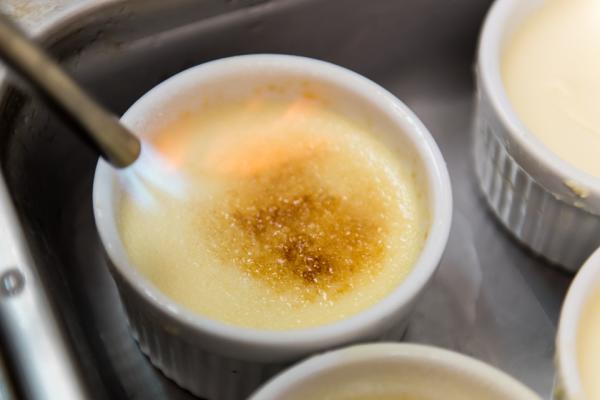 For dessert: Creme Brûlée with Lemongrass-Green Orange Marmalade
Clearly, Cobb is taking local food to a new level. She hopes to bridge the gap between Houston and Louisiana.
"Part of the culinary culture that I am part of and trying to awaken is the actual patience to wait for the seasons; to anticipate the blooms and fruits of our labors," said Cobb, "we have a rich culture with plenty of good dirt, fresh water and hard-working individuals. Together we can become a culinary destination for travelers all over the South!"
From the food to the art deco paintings on the walls, everything is about supporting the people who live in the community.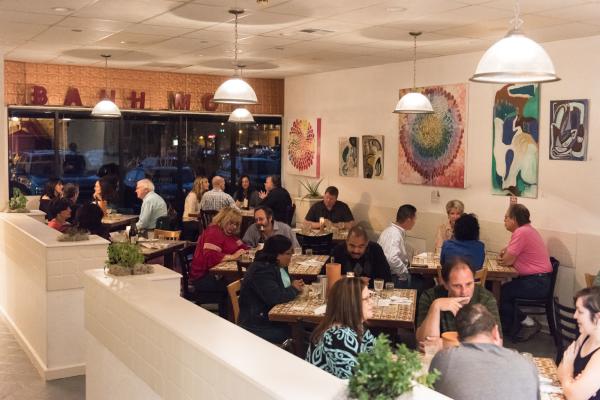 "With a local sense of connectivity, whether that be through local commerce, art, education, grocery, butchers, carpenters, trade skills and small business owners; we have a solid foundation for our children to learn from and develop their own sense of leadership within the community," said Cobb.
"I have practiced and worked as a cook and chef in many lands for the past 20 years," said Cobb. "I am finally discovering my own flavors and how they work with the local foods that my hometown region has to offer."
We are so glad Cobb is discovering her own flavors right here in Beaumont. For more information on the next farm-to-table dinner at Monica's you can email ChefMonicaCobb@gmail.com for menu and tickets to the show.
The beautiful photos were provided by Yvette Michelle Portraits.