Earlier this year, the Beaumont Convention & Visitors Bureau announced a busy second quarter with 15 sports tournaments being held in Beaumont during that time. Now in the fourth quarter, Beaumont continues to be a top pick for sports tournaments with three tournaments expected to bring roughly $400,000 of economic impact into the City over a three day time period: September 23-25, 2016.
"I think it says a lot about Beaumont's facilities for these groups to keep coming back," says Freddie Willard, Director of Sales for the Beaumont CVB. "I have a great working relationship with each group and they know the Beaumont CVB staff is always here to assist them every step of the way."
For the second year in a row, Beaumont welcomes United States Tennis Association to the Beaumont Tennis Center for the Adult 55 & Over Tournament. The Beaumont Tennis Center has 20 outdoor lighted courts as well as four covered, lighted courts and raised viewing stands. The top rated center also includes a 4,500 square foot clubhouse for tennis players with a pro-shop, locker rooms, restrooms and a large covered porch. These state-of-the-art additions along with local groups like Southeast Texas Tennis Association (SETTA) and Striesfeld Sports and Entertainment are among the many reasons tennis continues to grow in popularity in Southeast Texas.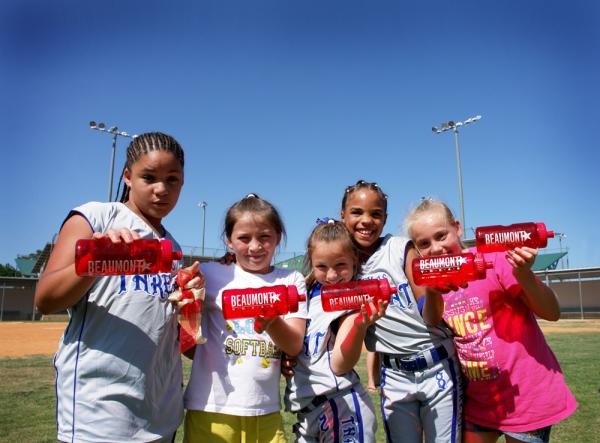 Also September 23-25, the Southern Black Softball Association is expecting 65 teams for the All-Star Tournament, which will be held at the Beaumont Athletic Complex. Teams will be traveling from throughout Texas, Louisiana, Mississippi, Alabama and California to participate in the adult softball tournament. The Beaumont Athletic Complex, owned by the City of Beaumont, has undergone extensive renovations in the past couple of years and features 12 lighted softball diamonds along with bleachers, restrooms and ample parking. 
"We love the facilities and convenience in Beaumont," says Frank Neal, Tournament Director for Southern Black Softball Association. "The fields are always kept nice, the hotels are only 5-10 minutes away from the park and the people are friendly. That's what our teams like."
On September 24-25, Stars Over Texas brings "War Between the States" to Ford Park Fields. This youth fastpitch tournament includes ages 8U, 10U, 12U, 14U, 16U and 18U with 68 teams expected to participate. Over 1,500 hotel rooms and many Beaumont restaurants will be overflowing with young softball players who will participate in the tournament. Stars Over Texas has held tournaments in Beaumont for the last 9 consecutive years. 
For more information about sports tournaments in Beaumont, please contact Freddie Willard at fwillard@beaumonttexas.gov or view our Sports Planning Tools online.